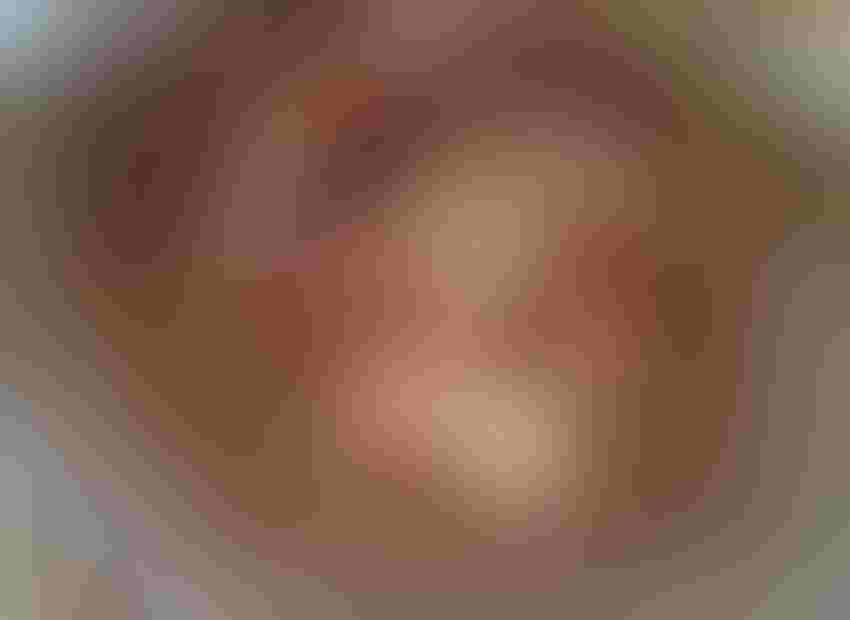 We've all been there: We eye the last bit of peanut butter enticingly stuck at the bottom of the jar. For one fox, reaching for that last lick of peanut butter almost turned deadly.
In Salisbury, UK, a fellow heard a banging repeatedly coming from a gravestone at the Salisbury Crematorium. He investigated and found a female fox pup with her head stuck deep in a peanut butter jar and frantically trying to free itself, reported the BBC on May 20.
The pup was in bad shape. The man tried to squeeze his fingers between the pup's head and jar's opening. It was too tight, but thankfully not too tight to let at least some oxygen into the jar for the poor thing to breathe. The man took her home and used scissors to cut the jar off, it was reported.
The fox, named Peanut now, is reported to be doing much better. A Good Samaritan brings a happy ending to a quirky story.
When I was a kid, and even now, the last bit of peanut butter in the jar always seemed to taste the best. Back in the day, I could reach my hand deep enough into a 16-oz jar to finger out that last bit, but I eventually outgrew that power. So much like the chimp using a stick to pull termites from the mound to eat, I now use tools to get at the bottom-dwelling PB.
Seems jar makers when I was younger made jars with bigger and tighter creases at the bottom, and trapped more PB. I can remember my mother using a round-tipped butter knife to scrape enough PB from the sides and bottom of a jar to easily make PB&J sandwiches enough to feed me and my cousin, and she still didn't throw the jar away afterwards. She knew overnight more PB might miraculously appear at the bottom of the jar. We didn't throw a PB jar away until there was only empty sadness and the sweet smell of lost potential left in the scratch-marred jar.
As I think on the fox story, the big mystery of it is not why or how the fox got its head caught in a peanut butter jar which someone at some point brought to a crematorium (though that is curious), but the mystery is why anyone discarded a jar of peanut butter that still had that last treasured morsel at the bottom. At least the fox was smart enough to go after it; it just needed a little help to get out of it.
Subscribe to receive top agriculture news
Be informed daily with these free e-newsletters
You May Also Like
---