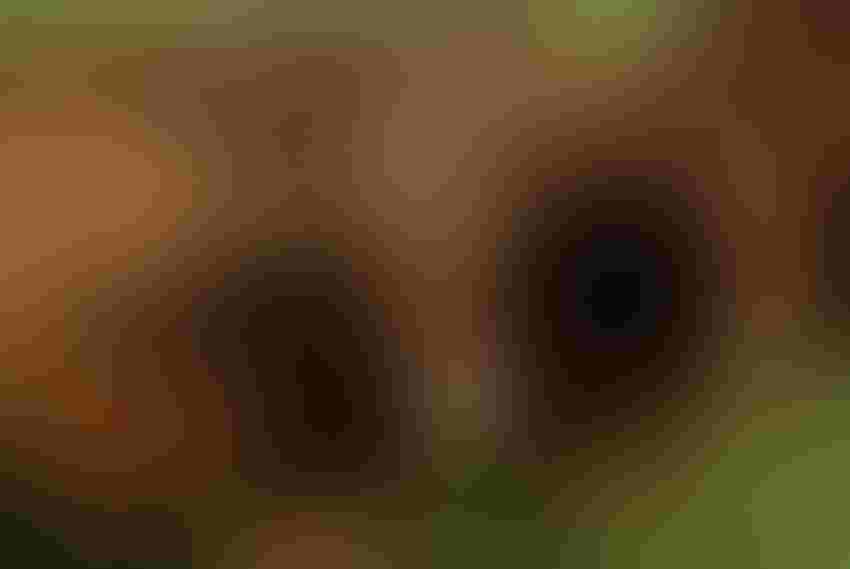 The author says create the genetics you need and then close your herd to pollution from genetics that destroy the quality you've created.
Alan Newport
I spend a good amount of time reading and studying what other people write in the farm press and I'd say most of it is well put, but often incorrect or at least misses my present day targets.
Y'all probably know that I shoot for the center of the bullseye of the natural model and annual profitability on a per acre basis.
In the past I have written about choosing replacement heifers and bulls by utilizing what nature has taught us. These animals need to be home grown and hopefully have the genetics and epigenetics that fit and work in our environment. I tend to want to close the herd from outside influence as soon as we locate animals that work. This might take a while but I never foresee moving far away from this principle.
I believe that many of us producers and consultants are bound too tightly in pride to actually realize that we cannot pick replacements to the degree that nature can choose them. We can learn to identify the freaks and the dinks, but are guilty of constantly working to force the middle to where we want it to be. In doing this we are normally mistaken.
Recently, I read an article by a young man who attempted to open the entire tool bag. He wanted to use EPDs, indexes and DNA profiles and said that these should shape everyone's decisions. He did warn against single-trait emphasis, and I don't know what he has in mind but I think it is likely headed way over my head.
I love diversity, but one place I would like to see it stop is in the cow herd. Truth is, it would suit me to a tea if every cow I owned were the same color and size, shed their hair together, milked the same, and calved in a 21-day window. This is likely not only possible but may be feasible. I realize that every animal is an individual, but when I look at the deer population in a given area the does are really close together in size and looks. Fawns are born in a very short period of time.
It was brought up to think that selecting cattle on environment and physical characteristics alone would create deficiencies in economic value traits. This is wrong, wrong, wrong. The same is true for selecting for feeding efficiency (feedyard gains).
Truth of the whole matter is that cattle that perform well on grass year around will perform positively on a TMR in a feed yard, although not the highest gainers. Cattle that are people broke and friendly to trucks and horses have no problem with feedlot routines.
Hard, long yearlings that are healthy and capable of handling the ride west and going quickly onto feed will always be in demand during August and September. I suspect it will not change in the near future.
Make up your mind about what you would like to have to offer when it comes sale time. I bet that it will be yearlings 14 to 18 months old and weighing close to 800 pounds.
It might likely require some discipline, but when we stay close to home and produce and market yearlings, the profitability per acre moves upward.
Subscribe to receive top agriculture news
Be informed daily with these free e-newsletters
You May Also Like
---