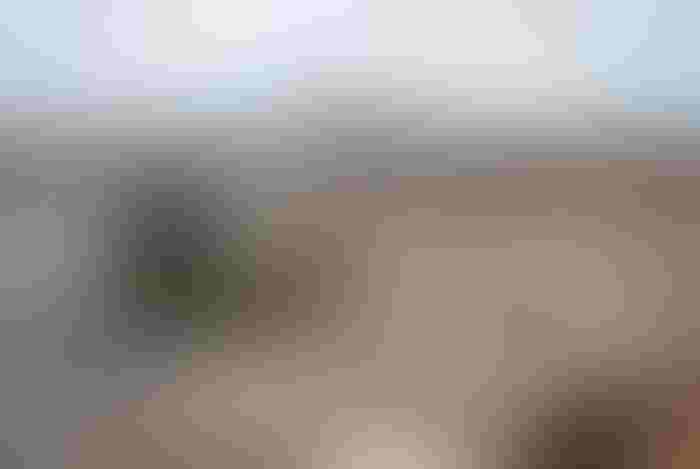 A genetic engineering research effort led by a University of Tennessee Institute of Agriculture plant scientist is among 66 award-winning projects selected by the U.S. Department of Energy as potentially transformational in its field.
Neal Stewart, professor of plant sciences who holds the Ivan Racheff Chair of Excellence in plant molecular genetics, is the lead investigator for the effort.
Stewart and members of his research team are working on a technology that enables high throughput bioengineering and trait testing in switchgrass. When perfected, the technology will significantly reduce the time required to engineer switchgrass to maximize biofuel production. Stewart says the technology may have future applications for other plant systems.
"We're creating a system in switchgrass using some unique materials and techniques to leapfrog the current paradigm of genetic engineering where there is a long time-lag," said Stewart.
The DOE award is for just over $441,000 for one year. On Nov. 28, DOE announced this award and 65 others as the recipients of the department's Advanced Research Projects Agency — Energy (ARPA-E) "OPEN 2012" program awards.
The grants are designed to recognize transformational, breakthrough technologies that show fundamental technical promise but which are too early for private-sector investment. These projects have the potential to produce game-changing breakthroughs in energy technology, form the foundation for entirely new industries and have large commercial impacts.
When making the announcement U.S. Energy Secretary Steven Chu said, "With ARPA-E and all of the Department of Energy's research and development efforts, we are determined to attract the best and brightest minds at our country's top universities, labs and businesses to help solve the energy challenges of this generation.
"The 66 projects selected today represent the true mission of ARPA-E: swinging for the fences and trying to hit home runs to support development of the most innovative technologies and change what's possible for America's energy future."
DOE announced a total of $130 million in funding for the 66 projects. The selected projects encompass 11 technology areas in 24 states, and support the Obama Administration's all-of-the-above approach to solving our nation's most pressing energy challenges.
More information about the UT Institute of Agriculture's efforts to support a biobased energy industry and dedicated energy crops can be found on the website for the UTIA Center for Renewable Carbon: http://renewablecarbon.tennessee.edu/.
Subscribe to receive top agriculture news
Be informed daily with these free e-newsletters
You May Also Like
---