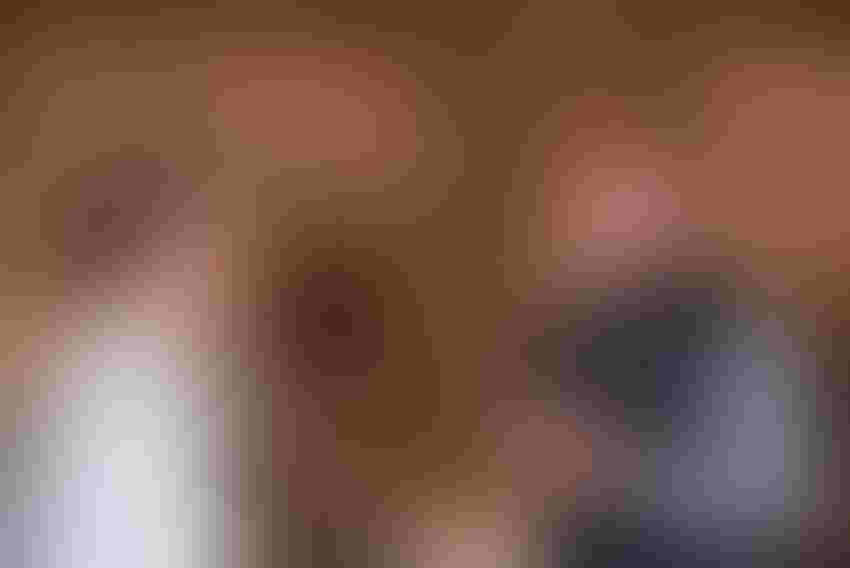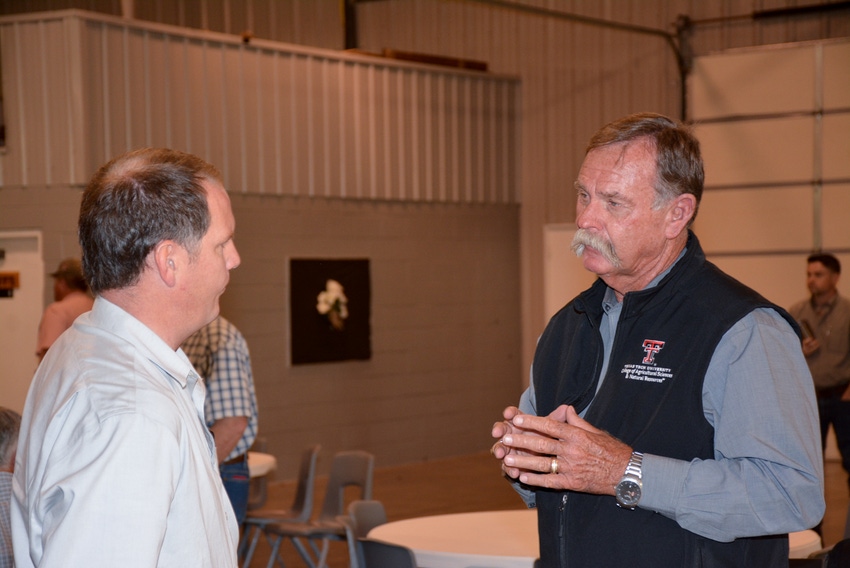 Dr. Glen Rithchie, associate professor of Crop Physiology at Texas Tech University with joint appointment with Texas AgriLife Research, left, visits with Rick Kellison, TAWC director at the 13th annual TAWC field day, Muncy, Texas.
2018 is proving to be a tough year for many Southwest producers due to a nearly year-long drought complicated by extreme temperatures. And while the conditions may mirror those of 2011, limited rainfall coupled with a decreasing underground water supply has growers looking for ways to better utilize the water they have, something Project Director Rick Kellison says was the focus of the 13th annual Texas Alliance for Water Conservation Field Day at Muncy, Texas. 
See, Veteran consultant talks irrigation efficiency, concern for struggling farmers
"Those of us who lived through 2011— it made a lasting impression on all of us. So, it didn't take us long to start comparing 2018 to 2011," says Kellison. "Periodically we get a wakeup call reminding us we're not in control, so we have to do what we can to utilize the resources we have to the best of our ability."
Guest speakers discussed new technologies relating to water conservation such as the effect of irrigation timing on crop yield and quality; and the use of PET or Potential Evapotranspiration, to develop water management strategies for cotton and the use of moisture probes. The impact of trade tariffs and NAFTA also were highlighted.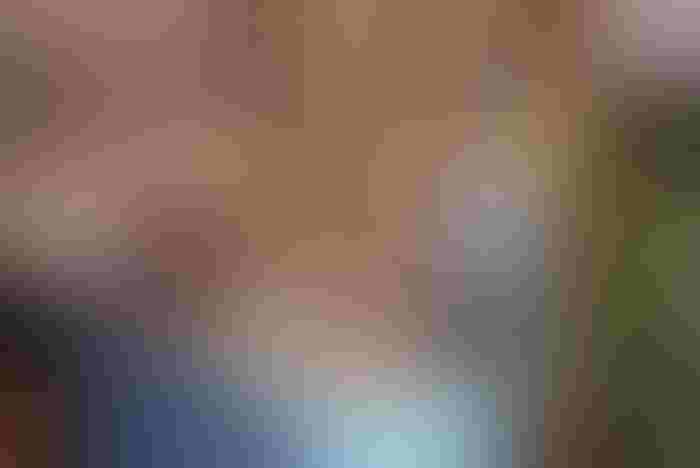 In an area where soil type, annual rainfall, water availability and weather vary, when it comes to the adoption and implementation of new technology for water management, Kellison is quick to point out, one size does not fit all.
"We do our best to introduce growers to the most diverse programs we can, to give them most information," he says, adding that what works for one grower may not necessarily work for another.
And while TAWC may talk a lot about irrigation, Kellison adds, the alliance's primary focus is agricultural water management.
See, Pressure on ag markets increases as foreign currency values decline, U.S. interest rates rise
Data Tools
One of the ways TAWC is assisting growers with their water management is through resources made available on their website, www.tawcsolutions.org.
Shawn Wade, director of Policy Analysis and Research, Plains Cotton Growers, gave an overview of the website's available tools:
Resource Allocation Analyzer

Simple Heat Unit Calculator

Cotton Water Use Estimator

Basic Irrigation Calculator

Contiguous Acre Calculator

West Texas Agro—Climate Monitor
The Texas Alliance for Water Conservation is a producer-led water conservation demonstration funded by the State of Texas through the Texas Water Development Board. The TAWC in partnership with the Texas Coalition for Sustainable Integrated Systems Research (TeCSIS) at Texas Tech University provides for research, demonstration, and implementation to reduce water use from the Ogallala Aquifer while ensuring the continued economic viability of agriculture on the Texas High Plains.
Subscribe to receive top agriculture news
Be informed daily with these free e-newsletters
You May Also Like
---