Supplies needed for Oklahoma wildfire recovery effort, transportation of donations big need as well
Supplies needed for Oklahoma wildfire recovery effort, transportation of donations big need as well
Wildfire relief efforts in need of monetary donations as well as hay, fencing supplies, poly stock tanks, tires and transportation of those supplies.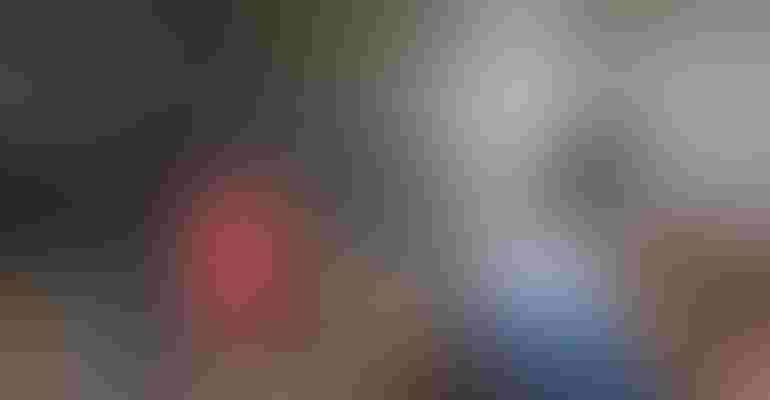 Dana Bay, OSU Extension agricultural educator, distributes donated supplies to a landowner who lost his home to a wildfire.
"OSU Hay Hotline, this is Dana, how may I help you?" says Dana Bay, Woodward County Oklahoma Extension agricultural educator, as she answers one of three Oklahoma Emergency Management issued hotline cell phones. The caller on the other end reports he has nearly 200 bags of mineral supplement to donate to Oklahoma livestock producers who lost everything from their grassland, to livestock, to their homes in recent wildfires. The only catch is, he doesn't have a way to transport the supplies.
Another caller from south Texas says he's got 10,000 squares of Bermuda hay he'd like to donate and someone that will truck it but, understandably, asks if there's assistance available for the fuel, as he can't afford to transport that much hay such a long distance.
While offers of donations have been coming in for victims of the Rhea Fire, southwest of Woodward, Okla., and the 34 Complex Fire, north of Woodward, the transportation or fuel required to get those supplies to the eight drop-off sites is a little more difficult to come by.
"Hay is the major donation we need, and fencing is starting to become a major issue as well," says Bay. But she adds that the transportation to get those supplies where they are needed, whether that's the truck itself or the money to pay for fuel, is a major need as well.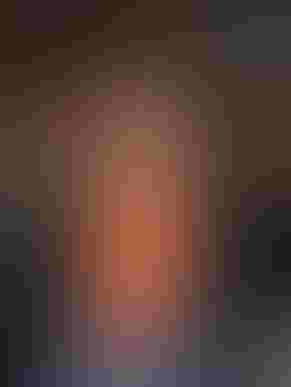 "We've had people with donations call from as far away as New York, North Carolina and Wisconsin, but there is no way to get it here."
While both wildfires have been declared as 100 percent contained, the Rhea Fire destroyed 286, 196 acres while the 34 Complex Fires scorched 62, 481 acres.
Another need is poly-stock tanks. "I had a gentleman at a meeting ask if anyone has offered any poly-stock tanks.  'I lost like five,' he said.  So, there's just some things like that you might not even think of that they need."
Supplemental livestock feed and milk replacer for calves that lost their mothers are also in need.
Replacement pipes and solar panels for wells that melted in the fire, are another need, along with tires.
"I had a guy, who had a couple of days off drive his one-ton truck and gooseneck trailer from Fort Worth, Texas, all the way to Sallisaw, Okla., which is on I-40 kissing Arkansas. He picked up a load of hay that we had there, got in late that night, dropped the hay off at one of our drop sites and called me and said, 'I'm staying here tonight and tomorrow night, what can I do for you tomorrow?'
"So he went to one of our drop sites, got loaded and started taking supplies out to some of our producers that don't have a way to come in and get it because they've lost their tractor or they've lost their trucks.  At about the middle of the day he texts me asking where he could get a tire because he had a blowout on his trailer —unfortunately, some of the roads are really rough."
Bay said she texted him to see how much the tire was so she could reimburse him, but he said the local tire shop did not charge him. "So some of our local businesses are stepping up, but they can't afford to keep replacing tires and doing that. They're going to reach a point where they have to stop, too."
Rural volunteer fire departments also are in need. "Their fuel bills are just horrendous. Several of the local convenience stores have run charge accounts, and they're taking donations, so you can actually call them and say I want to donate to fire department X's fuel bill," says Bay. "A lot of our fire departments are volunteer fire departments and a lot of times when they go get gas it's coming out of that person's private pocket and not some government entity's pocket."
Another need is the removal of fencing that has been burned. Dewey County livestock producer and senior vice president of Bank of Western Oklahoma, Joe Farris, said a volunteer group of students spent the day removing ruined fencing from his property. He said that was a big help.
While OSU Extension does not handle any monetary donations, Bay said the following reputable organizations do and 100 percent of what is donated is given back to the person in need, rather than a percentage reserved for administrative costs:
Oklahoma Farmers Union Foundation-  P.O. Box 24000, Oklahoma City, OK 73124.*
*If writing a check, make the check payable to the organization's name with "Fire Relief" in the memo line.
To donate or request agricultural-related products, contact the OSU Hay Hotline at:
·        405-397-7912
·        405-496-9329
·        405-590-0106
Educational resources detailing everything from the proper ways to dispose of dead livestock to post-wildfire home cleanup and post-disaster safety are available through each OSU Cooperative Extension county office, and online at http://www.oces.okstate.edu.
Subscribe to receive top agriculture news
Be informed daily with these free e-newsletters
You May Also Like
---