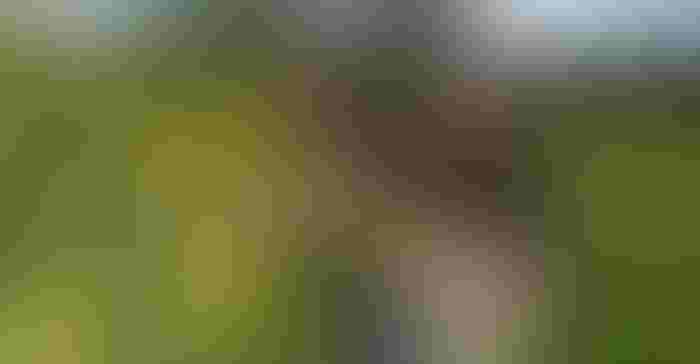 On Facebook, three friends from Okemos, Mich., read about Uncle John's Cider Mill offering guests the opportunity to cut sunflowers. They'd made the 30-plus-mile trek to the popular cider mill several times before, but this time, there was an added allure.
It's a popular trend for this agritourism destination — adding new attractions for all ages and interests. It's grown to be much more than the cider and doughnut stop it started out as 50 years ago in mid-Michigan, nestled on the line between Clinton and Gratiot counties. New festivities help build upon the business model of providing families with a fun-filled day on the farm.
"We strive to make our farm a quality, safe, inexpensive and fun experience," says Mike Beck, one of the owners and president of Uncle John's, which is located 7 miles north of St. Johns.
Mike and his wife, Dede, the fifth generation on the farm, have continually built on the business Mike's parents, John and Carolyn, founded in the early 1970s when they saw opportunity to expand the farm beyond wholesale.
Today, during the busy fall season, it's common to have more than 10,000 guests per day on the weekends. The farm is ideally located along Route 27, the main north-south corridor linking southern Michigan to its Upper Peninsula.
The limited access freeway, with only on and off exit ramps, has a section of about 20 miles from St. Johns to Ithaca where it becomes a highway — allowing travelers to get off and on right at the farm.
For $10, guests receive a mason jar bearing the Uncle John's logo and a pair of scissors. They can then make their way to several different staggered plantings of sunflowers, which allows the blooms to be available from late July through September. The farm added the sunflowers about four years ago, but this year, they've also planted a patch of zinnias visitors are welcome to add to their bouquets.
"They can cut as many as they want to fill their jars," says Mike, who says the idea was born from a long tradition of smaller roadside stands offering sunflower bouquets. "We just ask they return the scissors."
There are about 15 acres of flowers, including wildflowers, for guests to pick, while also benefitting bees and other pollinators.
Inside the heritage barn, visitors can go upstairs to watch cider being pressed, while the wafts of several varieties of freshly baked doughnuts permeate throughout. For many years, a player piano was nestled into a corner, providing a festive ambience.
"It's been harder to find parts for it, so it's not always playing," says Mike, noting that other music has been added.
Making his mark
In the early 2000s, in keeping with the spirit of entrepreneurship, Mike saw the potential for making hard ciders with their fresh-pressed apple juice. With the help of a federal value-added agricultural grant, he was able move forward with this dream. Today, Uncle John's Hard Cider, with more than a dozen different flavors, can be found in retail stores, bars and restaurants around the Midwest.
"Through the Michigan Beverage Council, I saw how people were really flocking to wineries and also embracing hard ciders," he says. "It has become a summer-long attraction, and people seem to stay longer."
A taproom was added in 2003, as well as fruit wines and mead available for tasting and bottle purchase. Recently, he's branched out into spirits with an apple brandy and apple vodka. Soon to be released is a whiskey.
So much more
On the lower level is a gift shop, offering an abundance of gifts, many of them Michigan or apple themed. Next to the barn is the bakery, offering an array of delights, as well as products such as maple syrup, honey and jarred pickled products sourced from Michigan businesses.
Keeping with the family theme, a jumping pillow — as well as cornhole and pickle ball — is available at no charge. New this year, Mike partnered with Ellen's Equipment out of Ithaca (just a few miles to the north) to provide New Holland pedal tractors and a special track, as well as a new farm toy shop.
Next year, the plan is to add a corn barn. "Basically, think of a sandbox, but located inside and full of corn for the kids to play in," Mike explains.
To complement wagon rides, they added a train (complete with bell) to chauffeur guests to the orchards and around the farm. "We have festival-like events throughout the summer, including large arts and crafts shows," Mike says.
A 5K trail through the farm allows exploration and also hosts high school cross country meets.
Also added last year was an amphitheater cider yard, where people can enjoy their beverages while listening to live music weekly.
"And we have food trucks on-site for those seeking dinner," says Mike, while noting that people seem to enjoy having a meal, listening to music and drinking cider or one of the 30-plus options of alcoholic drinks.
Opening Labor Day weekend is a 10-acre corn maze that takes about 45 minutes to navigate. About the second week of September, guests can roam more than 25 acres to find their perfect pumpkins. "We have a huge variety, including flat pumpkins that people can stack," Mike says.
As it's always been, there's no fee to enter or park. "We have plenty of parking," he says. "Our goal here is provide a good wholesome place to take your family for entertainment and fun that's not nearly as expensive as, say, an amusement park or movie chain. And it's both indoor and outdoor and brings people closer to the farm."
Most would agree John Beck, aka "Uncle John," started a legacy that Mike and Dede, with the help of their more than 100 employees during the busy season, have tremendously expanded.
Today, John spends a lot of his time with his wife and family, but many days he can still be found fixing things, running errands, hauling apples, visiting with customers, and, of course, sampling new products in the bakery.
About the Author(s)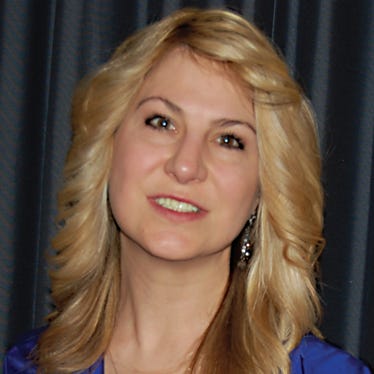 While Jennifer is not a farmer and did not grow up on a farm, "I think you'd be hard pressed to find someone with more appreciation for the people who grow our food and fiber, live the lifestyles and practice the morals that bind many farm families," she says.
Before taking over as editor of Michigan Farmer in 2003, she served three years as the manager of communications and development for the American Farmland Trust Central Great Lakes Regional Office in Michigan and as director of communications with Michigan Agri-Business Association. Previously, she was the communications manager at Michigan Farm Bureau's state headquarters. She also lists 10 years of experience at six different daily and weekly Michigan newspapers on her impressive resume.

Jennifer lives in St. Johns with her two daughters, Elizabeth, 19, and Emily 16.
Subscribe to receive top agriculture news
Be informed daily with these free e-newsletters
You May Also Like
---