Southwest water deficits could be Southeast agriculture's gain
Southwest water deficits could be Southeast agriculture's gain
Water resouce limitations in the Southwest and Midwest could threaten the future of U.S. agriculture.Alabama and other Southeastern states could gain an advantage by increasing their irrigation capabilities and by wisely managing their water resources.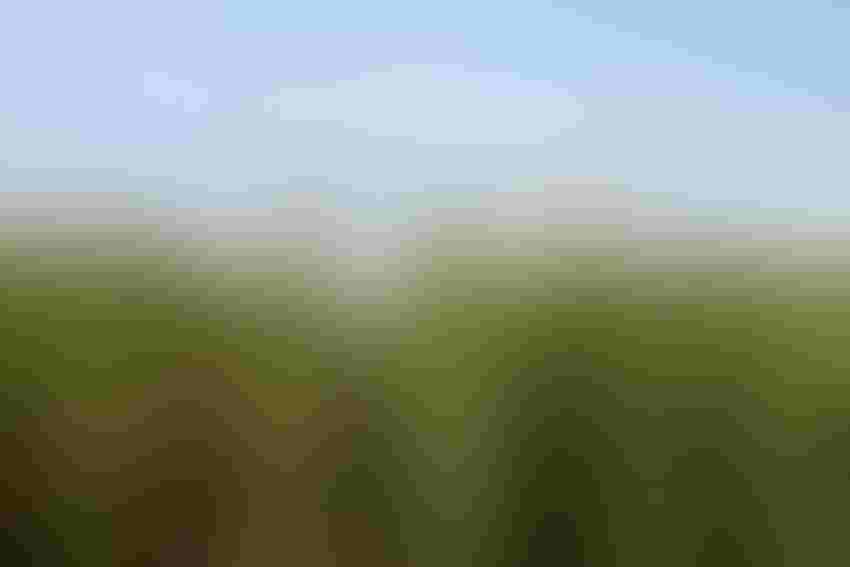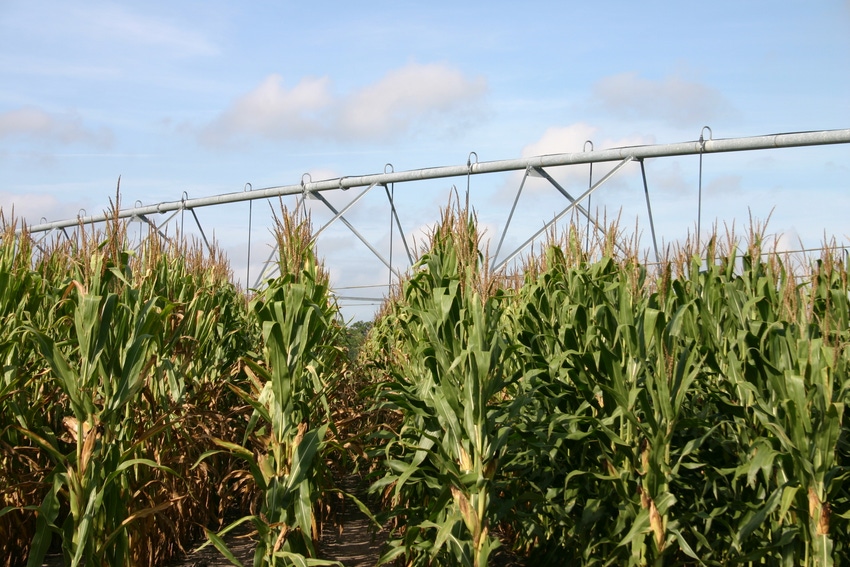 <p>EXPERTS AGREE THAT under ideal conditions, irrigated cropland in Alabama could grow to 1 million acres.</p>
Richard McNider has spent years studying how the U.S. Southwest and parts of the Midwest marshaled their water resources to build the world's most efficient food production system.
But McNider, distinguished professor emeritus at the University of Alabama in Huntsville, has also seen how the long-term implications of climate change coupled with overuse in these regions, particularly in the Southwest, threaten these water resources and with it the future of American agriculture.  
Sooner or later something has got to give, he contends.  And when it does, he says the part of the country that has remained on the periphery of agricultural production — the eastern United States and especially the Southeast — should prepare to fill some of the void caused by these stresses.
Otherwise, prolonged drought in the Southwest could result in millions of acres being permanently lost to American agriculture, according to McNider, who heads the Alabama University Irrigation Initiative, a coalition of professors who are working to articulate a comprehensive agricultural irrigation plan for the state.
"The Southwest is especially vulnerable because they rely totally on irrigation in that arid climate," McNider says.
In recent years, the sources of this irrigation are under increasing pressure not only from growing population needs but also from environmentalists, who demand that rivers once drained or dammed up to serve agriculture should be allowed to flow again into the ocean.
Wesley Porter, who recently was hired by the Alabama Cooperative Extension System to serve as its statewide irrigation specialist, witnessed the environmental stresses firsthand while working as an agricultural engineer for Oklahoma State University.
"In certain regions of Oklahoma, they have not had a full season of irrigation water available for the past two years and potentially won't have it for this upcoming season," Porter says. "The reservoir from which irrigation water is withdrawn is below the allowable release capacity, which effectively means that producers are out of water."
A similar crisis is playing out on the high plains of Texas.
"Two things are occurring: Producers are contending with reduced water not only caused by the draw but also by the extreme heat," he says. "Even without draw down, the extreme heat and low humidity has prevented them from irrigating entire crops."
Other ominous signs
There are other ominous signs.  McNider cites research which has shown that the last century — the century of vast agricultural and population expansion in the U.S. Southwest — was likely the wettest one in the last 500 years, a disturbing sign that water will not be as bountiful over the next century.
A somewhat different scenario characterizes the Midwest.
"Because of the richness and water-holding capacity of the soil, an unusually large amount of corn and soybean production ended up being concentrated in a relatively small area," McNider says.  "And we initially didn't see the vulnerability that could accompany this heavy concentration in such a small region."
 "The 2012 drought was bad but it fortunately was not concentrated in this center of corn and soybean production — and if it had been, things would have been much worse."
The trends playing out in the Southwest and parts of the Midwest conceivably place the Southeast in an unusually advantageous position.
McNider is working with other members of the Irrigation Initiative to ensure that Alabama, in particular, fully capitalizes on these opportunities.
At Auburn University, Samuel Fowler, director of the university's Water Research Institute, contends that while the challenges in the Southwest and Midwest will not provide Alabama's agricultural sector with a windfall, they will offer the state a stronger incentive to place more agricultural acreage under irrigation. 
Fowler says as much as a half million acres ultimately could be placed under irrigation in Alabama.  And while these levels would not compare to the neighboring states of Georgia and Mississippi, which have a combined 3 million acres under irrigation, such a level of adoption would ensure that the state's agricultural sector better capitalizes on its abundant rainfall.
Even so, challenges remain, Fowler says.
"We just don't have the areas in our state with ready access to groundwater that has made irrigation so cost-effective in our neighboring states," he says.
Likewise, Alabama and the rest of the Southeast lack the long growing season prevalent in California and much of the Southwest.  Moreover, only parts of Florida and Georgia possess the agricultural marketing structure that has served California and much of the Southwest so well in the past.
California has also benefited from an abundant labor pool as well as a large body of labor legislation that has facilitated the efficient use and movement of labor — something the Southeast lacks, according to Fowler.
Prevailing land-ownership patterns in Alabama have also stymied widespread irrigation adoption.
"Many producers rent rather than own the land they farm, and this presents a special challenge because irrigation involves a long-term investment," says Fowler.
Riparian rights, a longstanding tradition in Alabama, have also presented challenges.
"An irrigation system can only access water that is adjacent to the land and farmers currently can't move water across riparian land to nonriparian land to irrigate."
Alabama's aging farm population is another limiting factor.
"An older farmer is going to think twice about investing several hundred thousand dollars in an irrigation system if the return on investment doesn't occur until years down the road," Fowler says. "Irrigation requires intensive levels of management, but for many older farmers, dry land farming is all they've ever known."
Even so, all three experts contend that there is cause for optimism in Alabama. While Fowler is confident that some half a million acres could come under irrigation in Alabama, he contends that under ideal conditions, this level could reach as high as a million acres.
In 2012, the Alabama Legislature passed a law enabling producers to apply for tax credits to defray the costs of implementing irrigation systems or enhancing systems already in operation on their farms.  Some 150 producers took advantage of that credit the year it was passed.
Likewise, Porter says the Southeast is considerably ahead of other regions in terms of irrigation research and producer application.
Porter, Fowler and McNider all agree that judicious management of irrigated water resources will be a critical factor.
"I think management will be the key," Porter says. "There are countries dealing with desert-like conditions that have perfected water use efficiency and water savings.
"We can learn from them."
Subscribe to receive top agriculture news
Be informed daily with these free e-newsletters
You May Also Like
---