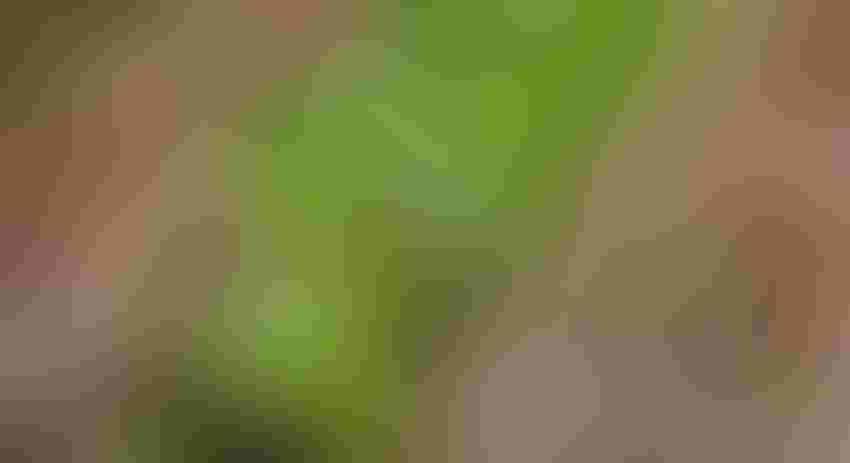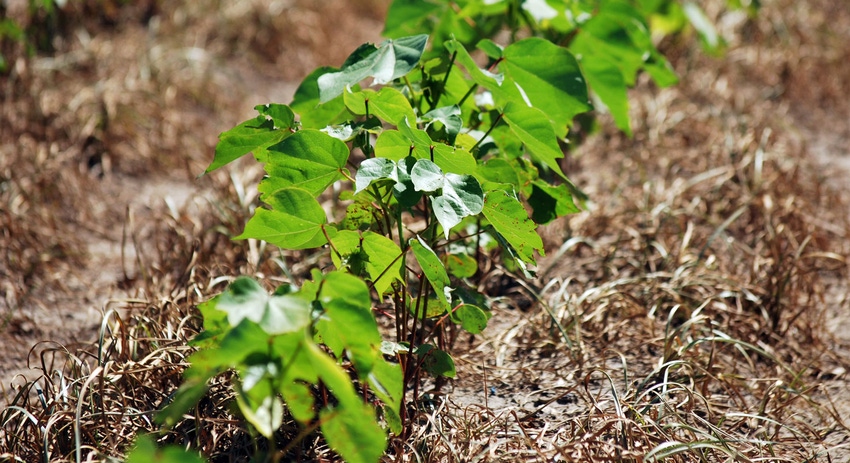 The carbon credit market conversation has been going on for decades. Farmers now are a bigger part of that discussion. The carbon market environment has been tough to navigate, but now farmers, including Southern farmers, might find a seat at the table worth having.
Jessica Kelton the Alabama Cooperative Extension Service regional agent based in Headland, Ala. She works on the ACES farm and agribusiness team and has been following with a Southern view recent development in the carbon market for agriculture.
How to store carbon
One carbon credit is a sequestration of the equivalent of one metric ton of carbon or carbon equivalent in the soil, she said.
"It's not something that we understand completely, or how much you're able to store in the soil, but you are able to store some amount. For example, if you're a peanut grower or a cotton grower, planting a cover crop, using some type of conservation practice or reduce tillage are ways to help store that carbon in the soil," she said.
How much carbon an acre can store depends on soil types and region, she said, but an acre can store potentially between a half metric ton to 1.5 metric tons, or between half a carbon credit to potentially one and half credits per acre.
"(Carbon market) may be a way to capture some revenue from implementing conservation practices that you plan on doing anyway, but maybe getting a payment for it, or for adding or increasing carbon-storing practices on the farm," she said.
What's a carbon credit worth?
"Several companies out there acting as carbon credit clearinghouses, and what they're willing to pay is kind of all over the board. I've heard different prices and price ranges on these. $10 to $20 an acre, maybe more, maybe less. And it really depends on what company you're working with," she said.
What does additionality mean?
Additionality comes up when talking about purchasing carbon credits. Basically, a grower may need to do more than current practices to be eligible for carbon credit payment
"So, if you've been a no-till grower with high-residue cover crops for years, you were an early adopter, for some of these companies, you may not qualify for carbon credit because you've already increased your baseline carbon storage capacity in the soil. To qualify for credits with some of the companies they may ask what you can do a above and beyond that baseline to store carbon," she said.
According to the 2017 USDA Census of Agriculture, the latest census data, 15% to 30% of the total cropland in the Florida Panhandle, south Alabama and south Georgia is in reduced tillage, which leaves a minimum of 30% of the soil surface covered by the previous crop's residue following spring planting. In the same region, 10% to 30% of the total cropland receives a cover crop. The next census will be released in 2022.
Carbon market policy
The Senate passed in June the Growing Climate Solutions Act, a bipartisan bill that aims in part to open the door for farmers who want to participate in carbon markets. It received support across the U.S. ag industry, including from the American Farm Bureau Federation. According to AFBF, the legislation:
Creates an online one-stop shop for farmers, ranchers and foresters interested in carbon markets.

Establishes a USDA certification for private parties that farmers work with to generate and ultimately sell their carbon credits.

Commits to including farmers and other climate stakeholders on USDA's Advisory Council.
The House is currently working on its version of Climate Solutions Act.
Find out more about carbon credits and other farm-related topics at the ACES podcast series Alabama Crops Report.
Subscribe to receive top agriculture news
Be informed daily with these free e-newsletters
You May Also Like
---