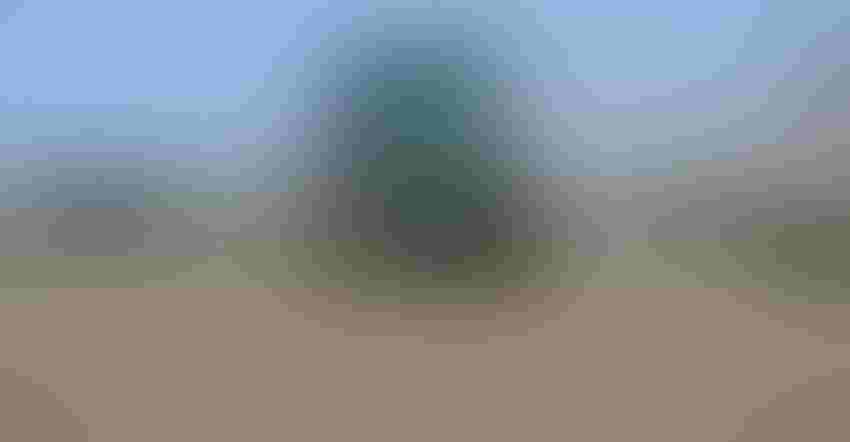 LESSON LEARNED: The late Howard Doster helped David Allyn realize he should pay attention to machine sizing and timeliness.
How big of a planter or combine do you need to harvest in a timely fashion? Where do increased cost for machinery and the return for timeliness of planting and harvesting intersect?
David Allyn, Mount Vernon, Ind., began thinking about these issues over 40 years ago. Today, the family farming operation includes his sons Matt and Michael.
"Weather has changed over the years," Allyn observes. "We tend to have wetter springs and more frequent, bigger rains.
"That's one reason why we still discuss if we have enough machinery and the right size of machinery to get crops planted and harvested in a timely manner."
Early lessons
Allyn recalls the first time he heard Howard Doster speak. Doster, the longtime Purdue University Extension agricultural economist, retired in 2001, but continued in private consulting. He died in February.
"Our Extension educator, Richard Biggs, brought Howard down to talk about machinery management," Allyn says. "It was a bitter cold day, and we kept our jackets zipped up. I could tell Howard was different. He sat on the desk and talked about machinery sizing. Pretty soon, we put our chairs in a circle and discussed it together."
Soon after, Allyn attended another program where Doster discussed the value of having large enough equipment to complete critical operations in a timely manner. Doster would later tell farmers that each hour of field time during planting could be worth several hundred dollars. Early planting tended to result in higher average yields, especially compared to yields planted on the last day.
"I related to him because he thought like I do," Allyn says. "He would start off on a topic, and if that led to another topic, he would pursue it. It often helped him search for answers on topics many people hadn't considered.
"I went home and thought it over. I really hadn't thought in terms of machinery management and sizing before. We bought another tractor so we could take advantage of available field-working days during prime planting windows. We still apply the same logic today."
Doster understood that you couldn't size equipment around the most extreme season possible, say 2019. "But he encouraged us to err on the side of going bigger instead of smaller," Allyn recalls. "Then when you have one year out of five that's challenging, you're prepared. One of his big messages was being prepared. The cost to run a larger machine per acre is the same as the cost of running a midsize machine, especially if you run it over more acres."
More lessons
Allyn attended several Top Crop Farmer workshops that Doster led. He learned from the speakers, often farmers. Allyn recalls one thing Francis Childs, a National Corn Growers Association champion from Iowa, told him in the hall. "He said, 'If you're satisfied with the way things are, don't change anything. But if you want different results, you must be willing to change.'"
Allyn is applying that principle today. He is concentrating on financial management in the operation. He's ready to phase out, so he and his sons recently hired a person to focus on financial management decisions. The person grew up in farming but has business experience.
"Our sons have all they can handle already," Allyn says. "We need someone to continue looking at the big financial picture. I believe Howard would have approved of hiring someone."
Subscribe to receive top agriculture news
Be informed daily with these free e-newsletters
You May Also Like
---