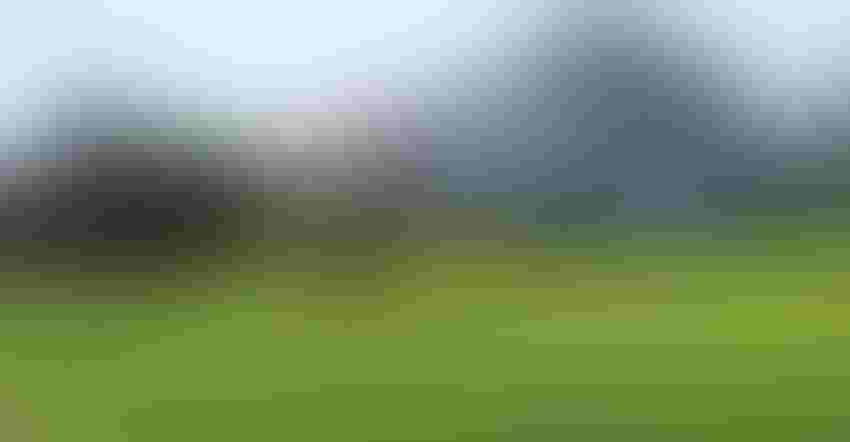 READERS ASK: This month's column addresses three questions from readers asking about prenuptial agreements, dealing with drought issues and renegotiating a farm lease.
Periodically, we receive questions from readers regarding specific legal issues they have encountered. Here are a few timely questions and our response.
I'm getting remarried next year. My friends have told me to look into a prenuptial agreement. Do I really need to take that step to protect my assets? I'm hesitant to bring this up with my future spouse.
A premarital (aka, prenuptial or ante-nuptial agreement) is simply a contract entered into by a couple prior to the marriage that is legally binding if entered into correctly. Prenuptial agreements are a good tool to preserve wealth and to protect your estate. Generally speaking, most prenuptial agreements allow a future spouse to protect the assets they "bring into the marriage" or to restrict the future inheritance of a spouse.
Said another way, spouses have certain rights under Iowa law, one of which is the right to claim one-third of their spouse's estate at death, often referred to as a dower interest. It goes without saying that this could affect a farm succession plan if there is no planning and no use of a prenuptial agreement. In the event of a divorce, with no prenuptial agreement in place, the assets of the parties would most likely be split equitably (aside from non-commingled inherited assets) between ex-spouses.
Iowa law requires that each party has an opportunity to consult with their own attorney before signing the contract and that there is no coercion involved. Oftentimes, these agreements are used to protect the potential inheritance of children to a prior marriage or to protect the assets of a family business. As always, this is a complex subject and you should address it with your attorney if you are getting married or have children getting married.
My farm has been hit hard by the drought this year. What programs should I be looking into, or how can I protect myself from a legal standpoint?
The Iowa Farm Service Agency issued a news release Aug. 29, designating several Iowa counties as primary natural disaster areas due to the recent drought. Thus, operators in those counties are eligible for certain FSA emergency loans, if they meet certain eligibility requirements. It's a good idea to reach out to your FSA office if you are in these counties.
Some other tips for dealing with drought issues:
• Contracting issues — Farmers may also discover that the drought has left them in a position of being unable to deliver under grain contracts with grain merchandisers. If a producer has forward-sold grain that they cannot deliver, it is usually important to keep the lines of communication open with the merchandiser or to consult your attorney in that regard.
• Financial issues — Farmers suffering from drought issues may want to contact their banker right away to determine the best course to get through the situation, and if they have equity, the best option might be to extend or renew their financial arrangements with the bank.
• Crop insurance — Federal crop insurance rules are very strict, and farmers need to understand their policies and know that they must strictly comply with the rules to ensure payment. Good practices for farmers include keeping good records, employing good farming practices and watching out for the tax implications of payments (i.e., reviewing your income deferral strategy with your accountant).
In August, I received a notice to terminate my farm lease (ahead of the Sept. 1 deadline) with a note from my landlords indicating they want to renegotiate for next crop year. We are on good terms and I want to continue to rent the property. Do you have any tips for renegotiating a farm lease in light of a slow farm economy?
ISU Extension farm management specialists just wrapped up their statewide farmland leasing meetings. At this year's meetings, landlords and tenants alike were discussing the impact of low crop prices on farm leasing, and tips and strategies for renegotiation.
Remember, if a one-year, year-to-year lease or a lease whose term ends on March 1, 2018, was not terminated prior to Sept. 1, 2017, the lease continues on the same terms and conditions for the next year, unless both parties choose to renegotiate the terms at a later time or agree in writing to a termination. As with any contractual agreement, the terms of a farm lease are always negotiable if both parties consent to the change in the terms.
Sometimes the hardest part of renegotiating a lease is approaching the landlord and starting the conversation. Many landlords and tenants have worked together for many years and have the same goal in mind: the continuity and stability of their farming operation. Here are some tips and ideas to keep in mind when approaching your landlord:
• Suggest a different arrangement. Some tenants have successfully renegotiated lower cash rental rates by using flexible leases containing terms allowing a landlord a share of gross revenue or a base rent plus bonus. Typically, these leases are used by both parties to level out the playing field or spread the risk between both parties. Perhaps a tenant is willing to sign a long-term lease at a reasonable rate, spreading the risk between landlord and tenant, and "locking-in" a fair rate over the long-term.
• Are you a beginning farmer? If you are a "beginning farmer," educate the landowner on the financial/tax incentives available through the Iowa Ag Development Division (IADD) which administers the Beginning Farmer Tax Credit and Loan Programs.
• Do some conservation work for your landlord. Propose an investment in soil and water conservation measures in lieu of paying extra cash rent.
Herbold-Swalwell is an attorney with Brick-Gentry PC in Des Moines. Contact her at [email protected].
Subscribe to receive top agriculture news
Be informed daily with these free e-newsletters
You May Also Like
---