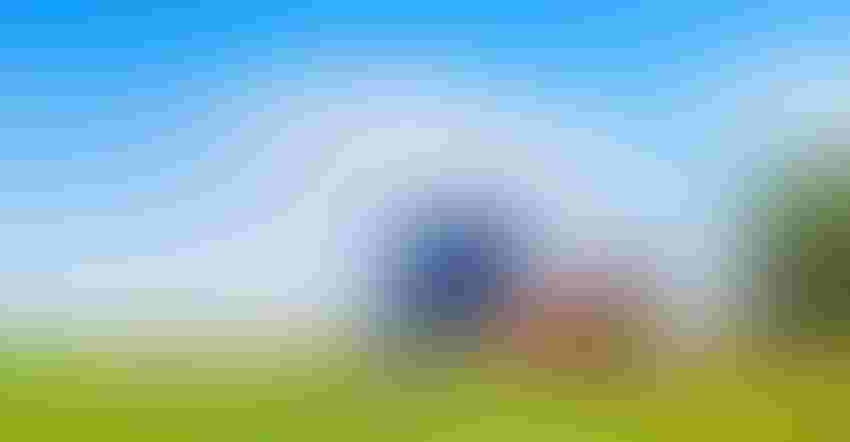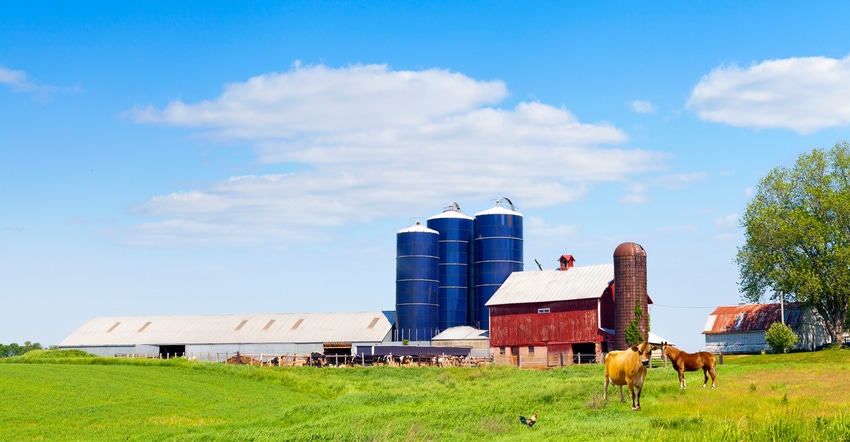 SELLING THE FARM: Working with knowledgeable professionals can help you through the process of selling farm real estate.
Maksymowicz/Getty Images
Selling your farm buildings or farmland can be an intimidating process, especially considering it may be a once-in-a-lifetime event. Working with knowledgeable professionals can help you through the process. Here are four strategies for selling farm property:
1. Hire a real estate agent. The agent will charge you a commission, which does mean they are supposed to be working for you (and not the buyer). Sometimes, the buyer has his or her own real estate agent. In those situations, the commission rate you are charged remains the same, but now your agent shares some of that commission with the buyer's agent.
If you are going to hire a real estate agent, make sure you verify that this person has experience selling farm real estate. Hiring someone to sell a farm might make more sense if your farm is in a prime location ready to be subdivided into a residential subdivision. Hiring an agent might also make more sense if you are just selling your farmhouse and farm buildings with a few acres.
If you do hire a real estate agent to sell farmland, you might want to exclude certain neighbors from the listing contract who you know will be interested in your farm.
2. Hire an auctioneer. An auctioneer will often have the winning bidder pay his or her commission, although that commission will certainly play a role in how much a person is willing to bid. An auctioneer may still charge you advertising or other related expenses. Once the high bidder is determined, it is critically important to make sure that an offer to purchase is entered into at the auction or very shortly thereafter.
3. Put your land out for bids. Some people will have an attorney or some other professional assist with this process. Basically, you and the attorney come up with a list of potential bidders and send them a letter asking them to submit a bid for your property by a given deadline. Make sure your request for bids provides language that you can accept or reject any bids for any reason. The request for bids should also provide that you and the buyer enter into a formal offer to purchase once the winning bidder is selected.
Any attorney who aids you in this bidding process is likely to charge at the hourly rate (and not some percentage of the purchase price).
4. Contact potential buyers. A final way to sell your farm is to contact the two or three people who you think would be most interested. You only need two to start bidding against each other to drive up the purchase price.
After the sale
Once you and the buyer have agreed on a purchase price, it is imperative to get that agreement into writing. The typical offer to purchase provides in the fine print that the seller pays most of the closing costs. Those costs include a transfer fee required by state law, which is the sale price multiplied by 0.003; an owner's policy of title insurance, the purpose of which is to provide the buyer with good title and clear of any mortgages, liens or judgments; and the title company fees to draft the closing documents and hold the closing.
There are other minor costs the seller is typically responsible for, such as a letter from the municipality to make sure there are no special assessments due on the property and recording fees to release any mortgages on the property. These costs are in addition to any commission a real estate agent or auctioneer charges. The buyer typically pays for the recording fee for the deed and any of his or her loan costs. You can negotiate who pays what closing costs, but that needs to be in the offer to purchase.
Selling farm real estate does not need to be overwhelming. There are plenty of competent professionals who can help you find a buyer and get the best price.
Halbach is a partner in the agricultural law firm of Twohig, Rietbrock, Schneider and Halbach. Call him at 920-849-4999.
Subscribe to receive top agriculture news
Be informed daily with these free e-newsletters
You May Also Like
---