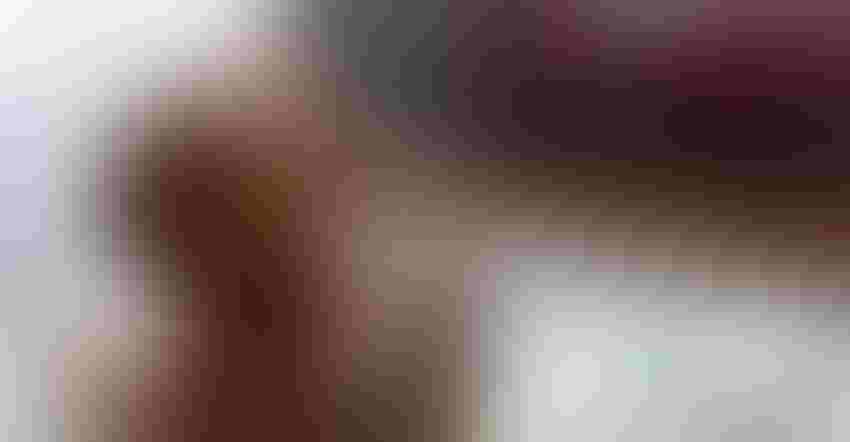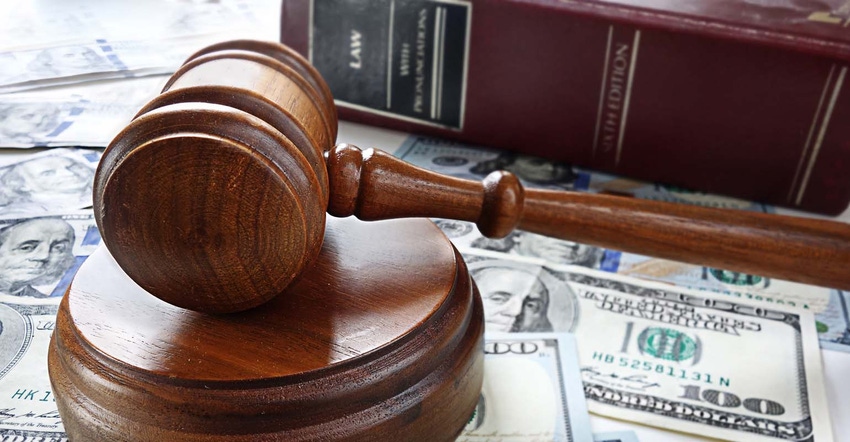 zimmytws/ThinkstockPhotos
A woman talking on her cellphone plows her car into another vehicle, killing a father and son. A farmer, who caused the slowdown in traffic, had to pay a damage claim, even though he did everything right to prevent the accident.
Another farmer is sued and goes out of business after a hayride accident causes permanent brain injury to a rider.
These are true stories that illustrate the readiness of people and lawyers to sue farms when accidents happen. While the farmer may not always be at fault, litigants are more interested in seeking the entity with the "deepest pockets."
As a result, farms need comprehensive liability insurance to protect against such suits. That insurance needs to be reviewed to ensure all aspects of the operation is covered. For example:
Is your new ATV covered if a worker is injured on it, or worse, plows it into a car or pedestrian?

How about the drone? Are you protected if it crashes and damages a neighbor's property?

Is that farm truck you use for non-farm commercial hauling covered by your insurance?
"I think anytime that you present yourself in the public arena with the potential to cause injury to someone, you need to be considering protection," says Bill Field, who specializes in agricultural safety and health at Purdue University.
Field has provided expert testimony in more than 100 court cases involving farm-related injuries and fatalities.
"Historically, farmers have carried minimal liability insurance. They often will say, 'What is the minimum insurance I need to carry?'" he says. "We now see settlements approaching a million dollars, and minimal coverage will not cover that."
Data compiled by Nationwide Insurance, the nation's largest farm liability carrier, show the number of suits and claims against farms have stabilized in the past three years. But the threat of a large claim still exists, and liability coverage is advised.
How much coverage?
Farmers should know the operation's net worth. This includes machinery, land and crops. An insurance agent can then design an umbrella policy to provide sufficient coverage.
"Liability coverage is designed to cover your assets. Whatever your worth is is what you have on the line in a lawsuit," says Steve Simmons, Nationwide's associate vice president of risk management. "So it is not a great idea if you have a net worth of $10 million and buy $500,000 in liability coverage."
When lawyers sue, they go after the farmer, not the insurance company. In securing coverage, use an agent knowledgeable in farm operations. Tell the agent about any off-farm enterprises, such as commercial hauling and spraying, hayrides, or cornfield mazes because those may require separate coverage.
Once a liability policy is in place, Simmons said it should be reviewed each year to ensure new equipment or added operations are covered. Also, if a farmer has pared the operation, the agent needs to know that, too.
Farming today requires bigger equipment, which carries bigger risk. "When I was a kid, people were hauling grain with 1650 Olivers. Now they are bringing it in with Freightliners," Simmons says. "The exposure is still the same, but your equipment can do a lot more damage than that 1650 Oliver."
How to protect yourself
If people commonly trespass on your property, erect signs warning trespassers to stay off. Also, put up signs warning of dangerous buildings, fences and other hazards.

Ensure workers are trained. New farmworkers may often be from urban environments and unschooled in common pieces of farm equipment. "You are going to have to spend more time training them to be aware of hazards that you take for granted," says Steve Simmons with Nationwide.

Haul grain when there is less risk of an accident. A semi truck on a country road at night is at a greater risk of an accident than during the day. 
Burgdorfer writes from Lenexa, Kan.
About the Author(s)
Subscribe to receive top agriculture news
Be informed daily with these free e-newsletters
You May Also Like
---