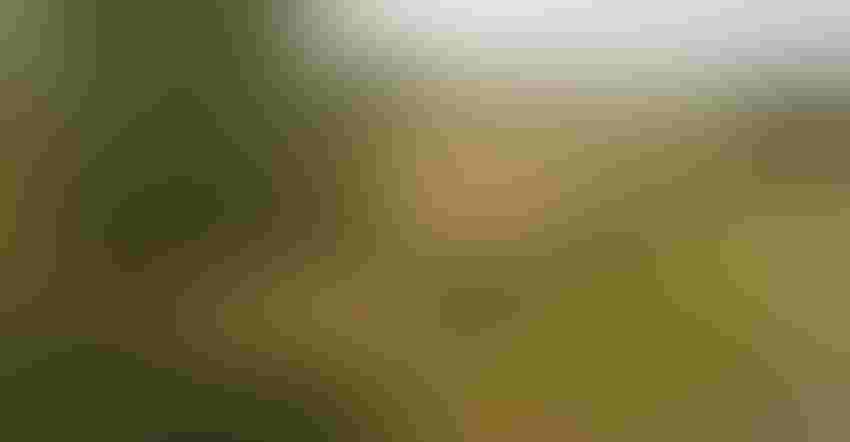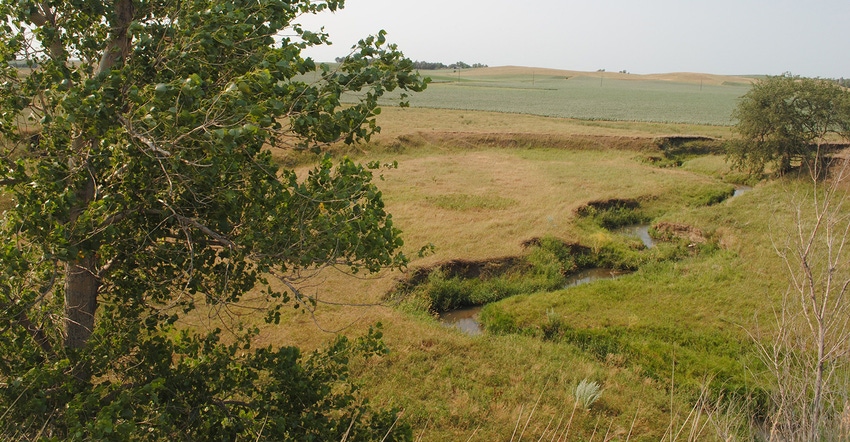 PROTECTING WATER: Riparian areas serve multiple purposes, including filtering runoff and sediment, providing wildlife habitat, and protecting water quality.
Living along an active creek basin with a diverse wildlife population, I fully understand the value of riparian buffers and vegetative growth not only to wildlife, but also to a stream's water quality.
If you are standing along the banks of large rivers or creeks while floodwaters are rising, you could witness the sloughing of the banks firsthand, especially where crops are planted right up to the banks. The riparian zone along waterways is the last area for interception and filtering of up-hill materials from a field.
Riparian zones can be made up of perennial vegetation, including trees and shrubs. They not only reduce soil erosion and stabilize banks, but also add habitat and even potential income from woodland products or food from nut and fruit trees and shrubs.
While Mother Nature produces the best design for natural buffers, a well-designed man-made riparian buffer will try to emulate a natural one. An example might include a strip of grass nearest to the crop field, followed by shrubs, and a wider tree zone nearest to the stream.
Other models call for different scenarios, but the bottom line is the wider the strip and the more diverse plantings that exist in it, the more capability the buffer zone has to accomplish multiple goals for the landowner.
With the understanding that trees and shrubs play a crucial role in successful riparian buffers, one of the most effective ways to establish large-seeded nut trees in a riparian area is through direct seeding. Nebraska Forest Service in cooperation with Nebraska Extension has worked on research projects at Haskell Agriculture Laboratory near Concord to look at the advantages to direct seeding large-seeded nut trees for buffers.
"Direct seeding, especially with a mechanical seeder, works best with large-seeded nut trees," says NFS district forester, Steve Rasmussen. "Nut trees fit well into riparian seedings, and they can provide wildlife benefits as well as local use."
Direct seeding nut trees more closely resembles a natural process of forest establishment, providing a greater density of trees per acre and allowing less soil disturbance, so the nut trees can become established. If you collect your own tree seeds locally, the cost of direct seeding is also considerably less.
There can be a downside. There isn't always a local seed source for the trees you want to establish, and there may be more competition from weeds and grass than planting seedlings. Nut tree seeds can be directly seeded into a prepared area, into sod strips where grass has already been terminated with herbicides, or into stubble from former cropland. Tree and shrub seed of any size can be planted by broadcasting, using a fertilizer spreader, manure wagon or even hand-seeding to scatter the seed over the ground.
"Seed to soil contact is the key to success," Rasmussen says, so broadcast seed should then be lightly disked or harrowed into the ground.
Larger nut tree seeds can be planted using a mechanized tree seed planter. The larger seeds are mixed in the hopper of the machine, and the planter can be calibrated to seed at a specific population in the row. Smaller seeds do not work well with a tree seed planter.
In most Great Plains states, if the tree and shrub seed is planted in the fall, it will emerge in late April into early May. Competition from grass and other vegetation may cause problems, so landowners may have to terminate that vegetation prior to tree emergence. If the landowner wants to mow or shred vegetation, this may have to be done several times throughout the growing season for adequate control. Fertilizer and watering of the newly emerging trees will most likely not be necessary.
But prior land use does matter. Plantings will be managed differently if the land was previously cropland, compared to planting buffers into cool-season sod strips. Secondly, pests, little critters and weed suppression should be part of the planning.
You can learn more about riparian buffers and direct-seeding nut tree and shrub seeds into these strips by searching online for the Nebraska Extension NebGuide G1512 on Establishing Conservation Plantings of Nut Trees and Shrubs by Direct Seeding Methods. Contact your local NRCS office for information on potential cost-share funding and design advice for qualified buffer projects.
Subscribe to receive top agriculture news
Be informed daily with these free e-newsletters
You May Also Like
---