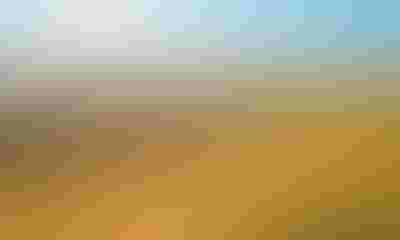 Maximizing efficiency is the guiding principle of farming in 2016.
"In a year like this, farmers want to make sure nothing falls through the cracks," says AgXplore National Technical Sales Director Kim Tart.
AgXplore's NZONE nitrogen management aid product has been shown in research to increase nitrogen efficiency by 25 percent.
"With a 25 percent reduction in nitrogen usage, farmers are still getting yields comparable to what they'd get with the full 100 percent," Tart says.
The NZONE Effect
"A portion of the nitrogen a farmer applies will be leached out of the soil profile," says Tart.

Achieve 25% increased nitrogen efficiency with NZONE Nitrogen Management Aid.
"If you add NZONE, you reduce the effects of leaching, which increases nitrogen uptake in the plant. That results in higher yields and an improved return on investment."
Tart explains that applying a lower quantity of fertilizer can make farmers uncomfortable, but that there's often a precedent. "In some circumstances when you've been applying adequate fertilizer, you can use less the next year," he said.
"If farmers are just putting out nitrogen and thinking it's all reaching the plant, that's an incorrect assumption." With NZONE, Tart says, not only is there less leaching, but improved uptake.   
Increasing Yields Through Greater Intake
"We've seen an average increase of 12 bushels per acre in corn over numerous studies," he says. Research includes a wide variety of private and public trials.
The studies have also shown that with NZONE, growers see 47 percent less leaching of nitrogen.
"The reduced leaching is extremely important," says Tart. "Not only is it helping  growers manage nitrogen and increase yield, but, it's also helping decrease the environmental impact of nitrates in water. That's a huge advantage."
Regulatory Pressures Mount
Misti McBride, AgXplore Director of Marketing, explains that pressure to limit the use of fertilizers is increasing.  
"Legislative, regulatory and non-government organization activities are taking place on national, regional, state and local levels including legal action pertaining to nutrients in the environment," says McBride.
For example, assessments by the Environmental Protection Agency (EPA) have assigned agriculture responsible for 44 percent of the nitrogen and phosphorus being delivered to the Chesapeake Bay. The National Academy of Sciences cites nitrogen-based fertilizer application and animal feeding operation runoff as a large majority of the nutrient inputs within the Mississippi River Basin and Northern Gulf of Mexico watershed.
States are being pressured by federal government and environmental groups to develop additional regulations and pollution reduction strategies. These include reductions, and in some cases, bans on nutrient applications.
"As part of the 4R Nutrient Stewardship program, NZONE increases the quantity produced per acre for each unit without sacrificing yield," says McBride.
"AgXplore wants to improve net farm income, increase productivity by reducing cost per unit of crop harvested, and reduce nitrogen loss. We feel the long term effects benefit the next generation by minimizing the impact on the environment." 
Readers can see research on NZONE and learn more at NZONEyields.com.
Subscribe to receive top agriculture news
Be informed daily with these free e-newsletters
You May Also Like
---