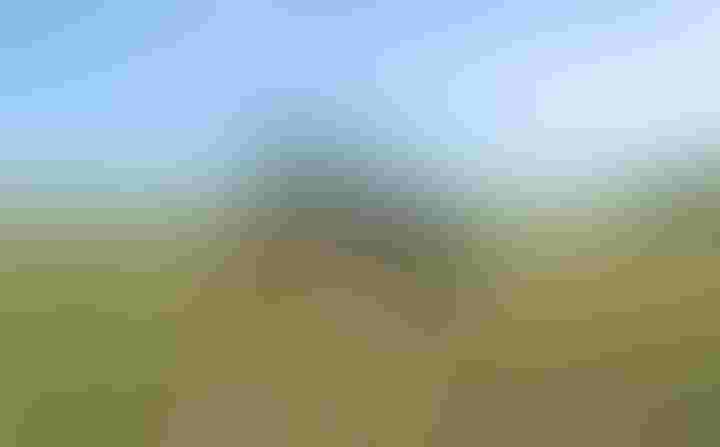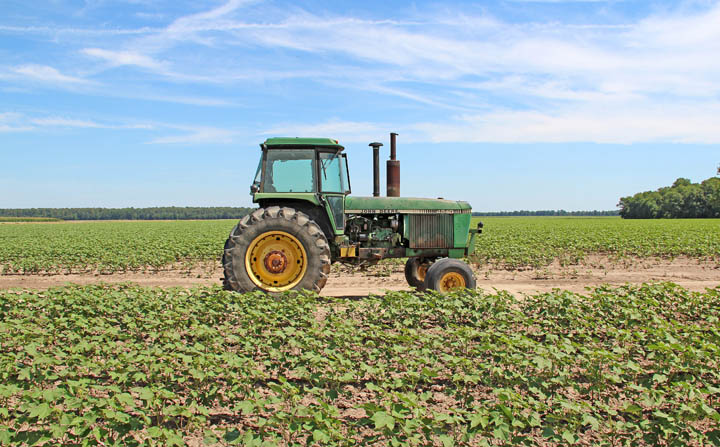 Market forces and strong commodity prices continue to create record demand and sales activity for farmland, but there are several unknowns that could impact the coming year, according to Farmers National Company, the nation's leading agricultural services company.
This uncertainty is creating strong sell-side interest and buy-side activity, leading to record levels of land changing hands for Farmers National Company.
"Although across the Midwest the inventory of land for sale is still really tight, Farmers National Company is experiencing increased sales activity. The demand continues to be very strong with increasing prices even at current levels," said Lee Vermeer, AFM, ALC, vice president of real estate operations at Farmers National Company.
"Sales volume at Farmers National Company is up 40 percent compared to 2011, setting a record pace. We are projecting that the remainder of 2012 will see continued interest from landowners regarding potential land sales."
Farmers National Company sold $600 million of farmland in the past 12 months, with $350 million of that in past six months. This equates to 800+ farm sales during that time period, Vermeer said.
A balance of positive and negative market pressures, along with many uncertainties, is driving current market activity. The positive news for land owners is that demand for grain from world markets remains strong and there is still a limited supply of land, boosting land prices. In addition to that for land owners, returns have been strong over last year even though input costs have increased.
The uncertainty comes from unpredictability in Europe, potential for inflation, and the looming possibility of tax law changes that would increase capital gains taxes. Also, a good growing season could lead to record production levels and lower commodity prices reducing land profitability. These and other potential changes could slow the land market slightly, according to Vermeer.
"I believe that sales activity will remain strong until some of the market uncertainties become known," said Vermeer. "People still see land as a safe, tangible investment and are willing to keep their money there over the long-term."
High auction activity continues to help boost land prices with Farmers National Company conducting nearly 160 in the past six months alone. However, according to Vermeer, he is still seeing some landowners selling well below the market, leaving thousands of dollars on the table because they are not adequately exposing their property to the market.
"In a competitive real estate market like we are in, the only way to take full advantage of it is to allow the market to work for you," said Vermeer. "Full exposure to the market is the only way to know you received the full value available."
Kansas, Oklahoma and Texas Panhandle
Activity in the land market across Kansas, Oklahoma and the Texas Panhandle farm belt is up over 2011 and values continue to be strong for all classes of land.
"The marketplace is showing spirited bidding for most properties," said Monty Meusch, area sales manager for Farmers National Company in Kansas, Oklahoma and Texas. "We're seeing the most demand for income producing farms and ranches."
Strong activity over the past few years continues to shrink the availability of property based on the sheer number of transactions that have taken place. Good, quality land that finds its ways to the marketplace is facing record demand.
"Fewer new listings are coming on the market in most areas at this time," said Meusch. "Demand is still robust for quality land."
Over 80 percent of purchases are going to active farmers and ranchers, with the balance being purchased by investors.
"These buyers are looking to expand their operations due to the economies of utilizing their current equipment lines, strong cash positions or the ability to borrow money at current favorable interest rates," said Meusch.
Sales prices in Kansas of top quality land are selling for up to $5,000 per acre depending on location. Prices for irrigated cropland in the Texas Panhandle have reached $3,500 per acre, with similar property in Oklahoma going for $3,000 per acre.
Iowa and Minnesota
Demand for quality land continues to be very strong in the North Central Region including Iowa, Missouri, Minnesota and South Dakota, according to Sam Kain, area sales manager for Farmers National Company in Iowa and Minnesota. Auction numbers in this region are up over 2011, leading to top sales prices for sellers.
"Farmers National Company has completed 49 auctions in this area during the first four months of 2012, compared to 20 auctions during the same period last year," said Kain. "Demand is still outpacing the number of properties available, and quality is definitely king."
"The bulk of buyers are still farmers," said Kain. "However, despite continued strong land activity, higher cash rents and input costs are narrowing farmer profits. Only a quarter of purchases in the beginning of the year have gone to investors."
In Iowa, top quality land is selling at over $10,500 per acre, Minnesota values are reaching $8,000 per acre, and values in eastern South Dakota have reached $7,000.
North Dakota and Northwest Minnesota
The land market is very strong in the Upper Midwest Region, which includes North Dakota and Northwest Minnesota, according to Terry Longtin, area sales manager for Farmers National Company in this region.
"Buyers are looking for quality land or less productive land that can be improved," said Longtin.
There are fewer properties for sale, as absentee owners and investors are holding onto their land. According to Longtin, increasing net rents and land appreciation is fueling continued ownership.
'Most land is being sold to farmers in the immediate area to expand operations," said Longtin.
In North Dakota and Northwest Minnesota, land values are up over 15 percent in the last six months and up nearly 30 percent over the last year. Top quality land values are in the $5,000 to $7,000 per acre range, according to Longtin. "Average land values are hitting the $3,000 - $4,000 range, with marginal land values in the $1,500 - $3,000 range," said Longtin. "Many farmers are purchasing land out of the Conservation Reserve Program, and then making land improvements which are bringing them immediate returns."
Western Farm Belt
The western region of the farm belt has experienced record volume land sales in the past year, according to JD Maxson, area sales manager for Farmers National Company in Colorado, Kansas, South Dakota, central/western Nebraska and Wyoming.
"Demand continues to outpace farmland coming on the market as sellers are reluctant to sell," said Maxson. "On the flip side, some sellers are capitalizing on hot market demand to get top dollar."
Huge increases in value are fueling the velocity of the current farmland market, according to Maxson. In addition, uncertainty of the market and economic factors is keeping the market active.
"Historically low interest rates are driving land buyers to enhance their portfolios and hedge against inflation," said Maxson. "Sales are being driven by the lack of available alternative financial sources, as well as the uncertainty in the financial markets."
Prices in these regions are ranging from $5,000 to $10,000 per acre for high quality tillable acres, with location, soils and topography dictating price.
Illinois, Indiana and Ohio
The East Central region has had bursts of farmland supply, but overall has seen a tight market, according to Roger Hayworth, area sales manager for Farmers National Company in Illinois, Indiana, Ohio, Michigan, eastern Kentucky, and eastern Missouri.
According to Hayworth, large farm owners continue to aggressively add acres, increasing their operations. Strong demand has stayed consistent over the past year with no foreseeable end in sight.
"The goal of farmer operators is to continue to control acreage," said Hayworth. "Productivity has showed continued signs of improvement and current cash rents have increased substantially in the past two years. All of these factors are driving values and sales activity in this area."
While owners are adding to operations, investors in the market continue to compete with these aggressive buyers, looking for that long-term investment, said Hayworth.
Top prices in the region can be seen in Illinois at $10,500 per acre on average for high quality land. These levels are followed by Indiana showing values up to $9,000 per acre, and Ohio which has reached $7,500 per acre.
Arkansas, Mississippi and Tennessee
Activity in the Mid South remains brisk, fueled by low supply and high demand. Once properties hit the market, they are selling briskly.
"We have seen dramatic price increases in some areas," said Keith Morris, area sales manager for Farmers National Company in Tennessee, Mississippi, Arkansas, Alabama, western Kentucky, Louisiana, and southern Missouri. "Prices are still trying to move up, but cash rents are nearly topped out in this area minimizing returns."
Investor purchases are dominating the market, followed by farmer sales. "All buyers are investing for strong returns and stability," Morris said.
Prices for top farmland are averaging $3,800 per acre in Arkansas, $3,500 per acre in Tennessee and $3,800 per acre in Mississippi.
Washington
Land Values in the Columbia Basin and Eastern Washington have escalated to the highest on record, according to Flo Sayre, real estate broker for Farmers National Company in Pasco, Washington. Similar to Midwest corn and wheat land values, dryland prices have also reached all-time high prices.
"Irrigated land has increased approximately ten to twelve percent in the past year to eighteen months," said Sayre. "Sellers are still holding tightly to the land as an income stream, while buyers are clamoring for more land. This is leading to bidding wars between buyers."
According to Sayre, the bulk of sales are going to farm operators buying neighboring land, with investors looking for a stable investment. Cash rents have increased ten to 20 percent in the region.
Prices for farmland are reaching $8,500 per acre, with isolated sales nearing $10,000 per acre.
Subscribe to receive top agriculture news
Be informed daily with these free e-newsletters
You May Also Like
---