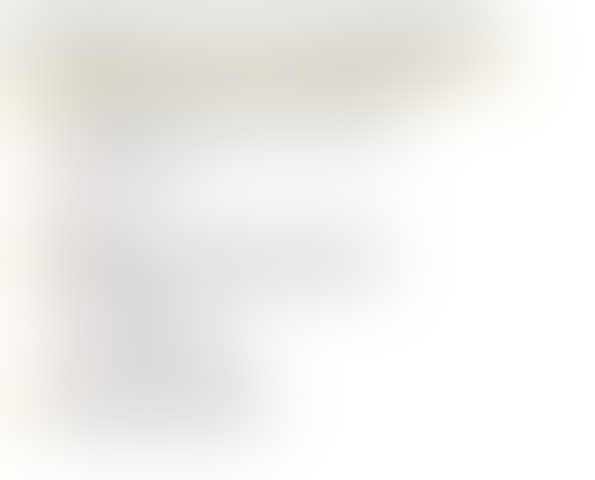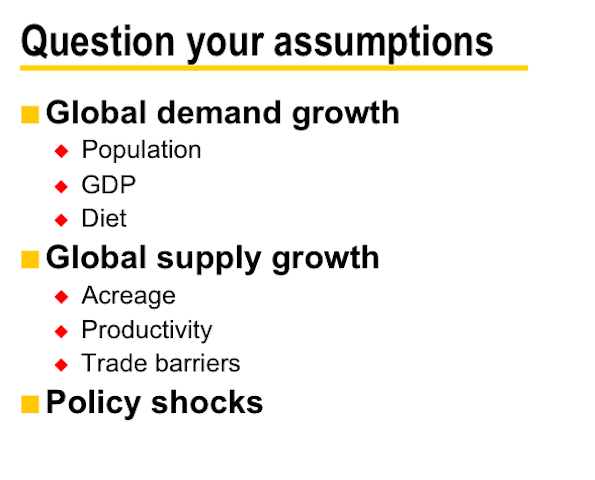 Economic trends from the past five years have had an outsized positive influence on row-crop productivity, says Wells Fargo Ag Economist and Senior VP Michael Swanson. As they fade, "recognize that your economic future is in the hands of the new trends replacing them," Swanson says.
If and when grain prices rise, as global population accelerates demand, there are still large pockets of potential farmland that could respond:
Africa's Guinea savannah is "one of the largest underused agricultural land reserves in the world," according to a 2009 World Bank study. It found 990 million acres suited for agriculture, of which less than 10% was in crops, Ray Wyse, senior director of trading for Gavilon, told a Federal Reserve agricultural summit.

Brazil has 470 million in untapped potential acres, and the Democratic Republic of Congo, with a climate and water resources similar to Brazil's, offers an additional 200 million acres and can produce three crops a year.

The Democratic Republic of Congo will lease up to 247,100 square miles of potential farmland, according to a Oct. 29 Wall Street Journal piece. This chunk of land is larger than France, and 25% of Congo's landmass. "The land is rich in cultivatable soil and water, including the Congo River, Africa's second-longest. The government wants investors to transform the country's subsistence farming," the WSJ report says. So far, a South African company, the first to lease this productive Congo land, has planted 8.5 square miles of corn, and will have planted 24,710 acres of corn by late January, the report adds.
Subscribe to receive top agriculture news
Be informed daily with these free e-newsletters
You May Also Like
---