Protecting rural road fund tops Kentucky Farm Bureau's 2014 agenda
Protecting rural road fund tops Kentucky Farm Bureau's 2014 agenda
Kentucky Farm Bureau doesn't want Kentucky to change the formula for distributing rural road funds, which current law calls for 22.2 percent of state's gas tax to be allocated for rural roads under a complex distribution formula.Through the tobacco settlement funds, more than $500 million has been used to reshape Kentucky's farm economy. But the amount has been dwindling as part of the agreement's structure. "We need to be taking that into account as we move forward."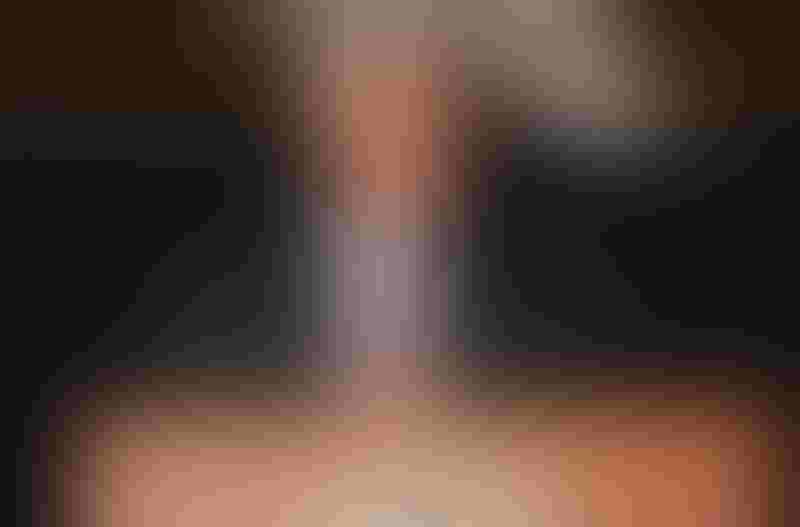 <p>KENTUCKY FARM BUREAU President Mark Haney speaks Dec. 6 during the keynote address at the organization&rsquo;s 94th annual meeting Louisville.</p>
Protecting the rural road fund will be high on Kentucky Farm Bureau's policy agenda for 2014, President Mark Haney said Dec. 6 during the keynote address at the organization's 94th annual meeting Louisville.
Haney, a Pulaski County farmer completing his fifth year as president of the state's largest farm organization, told delegates from throughout the state that there may be a movement to change the formula for distributing funds for rural road construction and maintenance. Current law calls for 22.2 percent of the state revenue from the gas tax to be allocated for rural roads under a complex distribution formula.
"These rural road funds are more important than ever," Haney said, "because of our need to transport farm commodities to the marketplace safely and quickly."
Haney, who operates an orchard, farm market and cattle farm, noted that nearly a third of America's farm production goes to export markets, while more and more products are transported short distances to meet the soaring demand for local foods.
"Rural roads and bridges are critical," he added. "It's vital that we assure the timely distribution of sufficient resources to improve or maintain them."
Among other issues Haney addressed was the decline in tobacco settlement funds for the state's historic agricultural development initiative. More than $500 million has been utilized to reshape Kentucky's farm economy since the funds became available in 2001. But the amount has been dwindling as part of the agreement's structure, plus millions more could be lost as a result of an arbitration ruling.
In the years ahead the fund probably won't be a significant source for supporting agriculture, Haney said.
"We won't be able to count on the tobacco settlement money as we have in the past," he said. "We need to be taking that into account as we move forward."
The KFB leader was quick to note that agriculture is one of the few bright spots in the U.S. economy. Still, the organization's work in the public policy arena is never done, he said.
"Although a strong farm economy makes life a little easier for us at the present time, we still have challenges. We always have and we always will because that is the nature of what we do – which is to solve problems," he said.
Subscribe to receive top agriculture news
Be informed daily with these free e-newsletters
You May Also Like
---