Prop 37 may restrict all processed food
Prop 37 may restrict all processed food
Prop. 37 restricts any processed food from being marketed as "natural" even if it has no genetically engineered ingredients.Far-reaching and restrictive Prop. 37 would significantly hurt California family farmers and cannot be changed on ballot.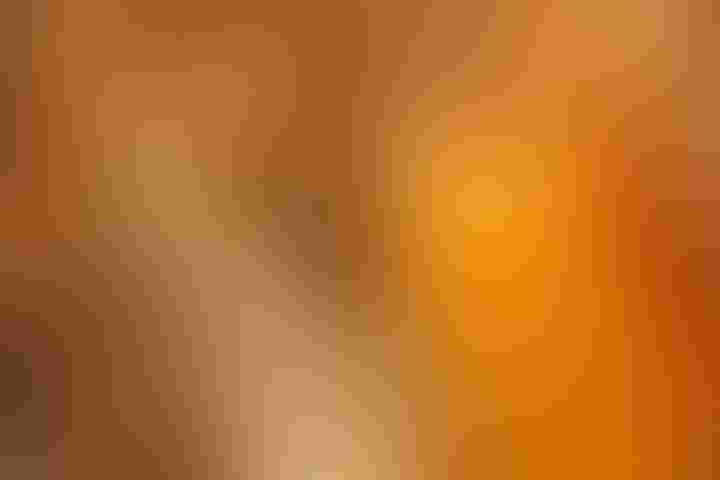 In the final ballot materials made public in late July, both the Attorney General and the state's nonpartisan Legislative Analyst acknowledged what the No on 37 campaign has been saying from Day 1: Prop. 37 could be interpreted to prohibit all processed foods from being labeled "natural", even if they have no GE ingredients.
According to the LAO, "… the measure prohibits the use of terms such as 'natural,' 'naturally made,' 'naturally grown,' and 'all natural' in the labeling and advertising of GE foods. Given the way the measure is written, there is a possibility that these restrictions would be interpreted by the courts to apply to all processed foods regardless of whether they are genetically engineered." (emphasis in original). Read the full LAO analysis and Attorney General's Title & Summary.
This far-reaching and nonsensical provision would seriously hurt California family farmers and their competitiveness.
(For more, see: California's Prop. 37 will open litigation floodgates)
"I grow olives which are pressed into olive oil," said Jamie Johansson, an Oroville farmer who grows olives to make olive oil. Mr. Johansson is also second vice president of the California Farm Bureau Federation. "But under Prop. 37, I couldn't market my olive oil as natural even though I don't grow GE olives. In fact, GE olives don't exist."
Whether a drafting error or intentional, this provision cannot be changed now that it's on the ballot, yet its implications are significant.
This serious flaw means that raw, non-GE foods can be labeled "natural" but if they are processed in any way, even if no other ingredient is added, the "natural" label is prohibited.
For example, under Prop 37 a raw almond could be marketed as "natural" but the same almond that has merely been salted, roasted or canned, could not. A raw apple could be labeled "naturally grown," but once that apple is cooked and churned into apple sauce, even if the sole ingredient is apple, the apple sauce would lose the "natural" designation. Click here to see examples of this nonsensical provision in Prop 37.
"The inability to market our products as natural makes no sense but could seriously harm family farmers and our competitiveness," continued Johansson.  "Especially since farmers in other states and other countries wouldn't be bound to these similar regulations.  Sadly, this provision is just one of the many flaws in Proposition 37."
Natural restriction
A broad coalition of farmers and food producers opposes Prop 37, including: California Farm Bureau Federation, American Farm Bureau Federation, Western Growers Association, Agricultural Council of California, Agricultural Retailers Association, American Agri-Women, American Feed Industry Association, American Meat Institute, American Seed Trade Association, American Soybean Association, American Sugarbeet Growers Association, California Agricultural Aircraft Association, California Bean Shippers Association, California Beet Growers Association, California Canning Peach Association, California Cattlemen's Association, California Cotton Ginners and Growers Associations, California Grain and Feed Association, California Poultry Federation, California Seed Association, California Tomato Farmers, California Tomato Growers Association, Inc., California Women for Agriculture, Corn Refiners Association, CropLife America, Fresno County Farm Bureau, National Aquaculture Association, National Institute for Animal Agriculture, Nisei Farmers League, Pacific Egg and Poultry Association, Sacramento County Farm Bureau, San Joaquin Farm Bureau Federation, San Luis Obispo County Farm Bureau, Santa Barbara County Farm Bureau, Southern California Agricultural Land Foundation, United Egg Producers, Western Agricultural Processors Association, Western Plant Health Association, Ventura County Agricultural Association, Yuba Sutter County Farm Bureau, Grocery Manufacturers Association, International Formula Council, American Bakers Association, American Beverage Association, American Frozen Food Institute, American Spice Trade Association, California League of Food Processors, Can Manufacturers Institute, Flavor and Extract Manufacturers Association, Frozen Potato Products Institute, Midwest Food Processors Association, National Seasoning Manufacturers Association, National Confectioners Association, National Frozen Foods Corporation, National Frozen Pizza Institute, Pet Food Institute, Research Chefs Association, Snack Food Association, and The Shelf-Stable Food Processors Association. A full list of all Prop. 37 opponents can be viewed here.
More about the "Natural Restriction" as confirmed by the Legislative Analyst and State Attorney General recently.
Specifically, section 110809.1 of the proposition states:
"(I)f a food meets any of the definitions in section 110808(c) or (d) and is not otherwise exempted from the labeling under section 110809.2, the food may not in California, on its label, accompanying signage in a retail establishment, or in any advertising or promotional materials, state or imply that the food is 'natural', 'naturally made,' 'naturally grown,' 'all natural,' or any words of similar important…"
Section 110808(d) defines the term "processed food" as follows:
"Processed food means any food other than a raw agricultural commodity and includes any food produced from a raw agricultural commodity that has been subject to processing, such as canning, smoking, pressing, cooking, freezing, dehydration, fermentation or milling."
Proposed section 110808(c) defines the term "genetically engineered" and includes "any food that is produced from an organism or organisms in which the genetic material has been changed through the application of" specific scientific techniques identified in the initiative.  Thus, it is clear that the "natural" marketing ban applies to virtually all GE foods, as defined by the initiative.
Subscribe to receive top agriculture news
Be informed daily with these free e-newsletters
You May Also Like
---