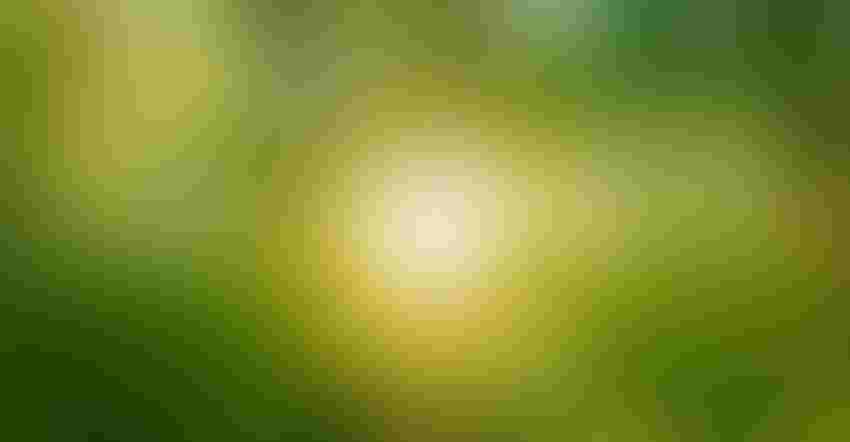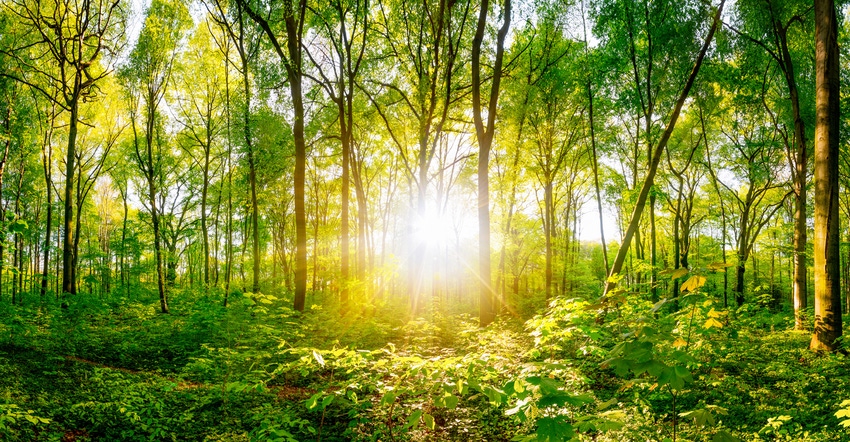 2021 was a tough year for trees, between storm damage, disease and pests. But from loss comes opportunity — to plant new trees.
The arborist's mantra is "proper tree in the proper place." Or in other words, make sure the tree you select is suited for the soils, space, pests and diseases in that location. So many times, I see the wrong tree species planted in heavy soils with poor drainage, in full sun or shade, and too close to a structure, driveway or patio.
The first step is to know your soil conditions, including pH, drainage and texture.
For example, Colorado blue spruce is a popular landscape conifer. We all like the blue evergreen look, but we need to think about where spruce trees grow naturally: cool climates, higher elevations, low relative humidity, good soil drainage. So it's no surprise that conifers like pines, spruces, firs and more don't thrive with wet feet and generally don't tolerate hot, dry summers.
Give a conifer a humid Midwest spring, and it's more likely to develop diseases, too. Plant them in a low spot with heavy, poorly drained clay soils, and they'll underperform and ultimately develop pest and disease problems.
If you really want the look of a conifer, try a white pine. It's native to Illinois, prefers acidic soils and is moderately tolerant of poor drainage.
In general, oaks have a similar story. They do not like wet feet and don't tolerate drought. Oak species that perform well in the Midwest include burr oak (Quercus macrocarpa), shingle oak (Q. imbricaria), Shumard's oak (Q. shumardii), swamp white oak (Q. bicolor), and white oak (Q. alba).
Looking for red color in the fall? The most common species is red maple (Acer rubrum) and its varieties. That brilliant red is breathtaking, but if your soils are alkaline with a pH over 7, the tree will exhibit interveinal chlorosis (yellowing), frost cracking and overall poor growth.
If you want orange or red fall color, consider sweet gum (Liquidambar styraciflua) for central and southern Illinois, or serviceberry (Amelanchier), northern red oak (Quercus rubra), witch-hazel (Hamamelis spp.), "Frontier" elm (Ulmus "Frontier"), or American hornbeam (Carpinus caroliniana).
For larger shrubs, try smoke tree/bush or sumac. Avoid these popular but invasive red fall color bushes: winged euonymus or "burning bush," barberry and Callery pear.
Plant well
As with all plants, be sure to plant them at the proper depth, backfill with the soil from the planting hole, construct a bowl-like "tree well" to collect rainwater, and apply 3 to 4 inches of mulch (no more) to help with conserving soil moisture, prevent weeds, and keep lawnmowers and weed whips away from the trunk.
If the tree is ball and burlap, avoid fertilizing until the root system is established. In the first few years, focus on proper watering and plant health so the plant can regenerate its root system. It takes about one year of growth for each inch of diameter for root development. Once roots are established, the plant can take up nutrients.
For bare-root or trees grown in containers, fertilize at planting because they already have an existing root system. Use a slow-release fertilizer or organic mulch so the plant can take up nutrients throughout the season. Water well during hot, dry weather.
For further information on proper tree selection for your area, consult your local nursery or garden center, landscaper, arborist, Extension office, district forester, or the website mortonarb.org/tree-selector.
Miller is a horticulture professor at Joliet Junior College in Joliet, Ill., and a senior research scientist in entomology at The Morton Arboretum in Lisle, Ill. Email your tree questions to him at [email protected]. The opinions of this writer are not necessarily those of Farm Progress/Informa.
About the Author(s)
Subscribe to receive top agriculture news
Be informed daily with these free e-newsletters
You May Also Like
---