Planting projections hold surprises for tobacco growers
Planting projections hold surprises for tobacco growers
• Probably the biggest surprise in the USDA plantings report was that it projected the national burley crop will increase from 89,000 acres in 2011 to 94,700 acres this season, with big increases in Tennessee and Virginia.• Flue-cured plantings, on the other hand, are projected to be down six percent, from 206,700 down to 194,500 acres.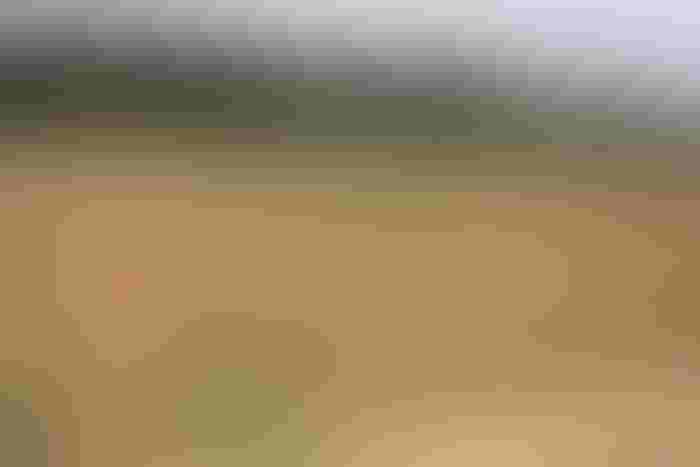 When the National Agricultural Statistical Services of USDA issued its Prospective Plantings Report for 2012, it included some surprises.
Probably the biggest was that it projected the national burley crop will increase from 89,000 acres in 2011 to 94,700 acres this season, with big increases in Tennessee and Virginia.
Flue-cured plantings, on the other hand, are projected to be down six percent, from 206,700 down to 194,500 acres.
It had been predicted by some that demand for flue-cured might increase a bit since so much of last year's crop was lost to to Hurricane Irene. But all flue-cured-producing states were down in expected acreage except Virginia, which is projected up eight percent to 21,000 acres.
All the secondary tobacco types are projected to be down modestly in acreage except the cigar types, which are projected up 11percent from 4,330 to 4,800 acres.  
The report is based on a farmer survey conducted in March, before any tobacco setting took place, so actual plantings may vary in either direction.
The report's projections by type:
FLUE-CUREDacreage is estimated at 194,500 acres, down six  percent from the 206,700 acres of 2011. Among the individual states, North Carolina is down six percent, from 160,000 to 150,000 acres. South Carolina is down 13 percent, from 15,500 to 13,500 acres andGeorgia is down 15 percent, from 11,700 to 10,000 acres, while Virginia is up eight percent, from 19,500 to 21,000 acres.
Burleyacreage is up seven percent, from 89,000 to 94,700 acres. Among the individual states, Kentucky is up four percent from 64,000 to 68,000 acres, Tennessee is up 14 percent from 14,000 to16,000 acres, Virginia is up 35 percent from 2,000 to 2,700 acres, Ohio is the same as 2011 at 1,600 acres, while Pennsylvania is down 12 percent from 5,000 to 4,400 acres and North Carolina is down 13 percent, from 2,300 to 2,000 acres.
Southern Marylandacreage inPennsylvania, the only significant producing state, is down three percent from 3,000 to 2,900 acres.
Dark air-curedacreage in all dark air-cured states is down seven percent from 5,500 to 5,100 acres, Kentucky is down nine percent from 4,400 to 4,000 acres and Tennessee will plant 1,100 acres, same as last year.
Fire-curedacreage is down three percent from 16,400 to 15,950 acres. Virginia is down 12 percent from 400 to 350 acres, Kentucky is down four percent from 9,100 to 8,700 acres, while Tennessee will plant the same acreage at 6,900 acres.
Cigar TYPEacreage is up 11 percent from 4,330 to 4,800 acres.Pennsylvania is up 18 percent from 1,700 to 2,000 acres, while Connecticut Valley cigar wrapper (Connecticut and Massachusetts) is down six percent from last year. Cigar binder — also produced in the Connecticut Valley — is up 12 percent.
Burley increase in Virginia
One of the striking numbers in the Prospective Plantings report released March 30 by the National Agricultural Statistical Services is the 35 percent increase projected for burley in Virginia.
Is there really that much interest in expanding burley production in the Old Dominion?
"I think the interest in tobacco here is pretty good," Kenneth Reynolds, a burley grower in Abingdon in the southwest corner of Virginia, told Southeast Farm Press in early April. "I think everyone who wanted a contract found one.
"But I don't see us increasing planting much. I expect we will plant about the same acreage as last year, or maybe a little more. We are seeing some older farmers getting out, while some of the younger farmers are growing more. It probably about evens out."
Last year's burley in Virginia was hurt by the weather. "Heat and lack of moisture after we transplanted set the crop back, and we never did recover from that late start," said Reynolds. "Then it was very dry in August. We made about two thirds of a crop."
Some growers in southwest Virginia area were affected by the closing of Philip Morris USA's Midway, Tenn., buying station, which was that company's nearest facility. "But it was just a few, and I think they were all able to find other markets," said Reynolds.
Reynolds is a director on the board of Burley Stabilization Corporation, the burley cooperative in Springfield, Tenn. It actively sought new growers in this area and enjoyed some success, which Reynolds takes as good news.
"The export market for U.S. burley is growing," said Reynolds. "We need to get more tobacco committed to the coop so we can take advantage of it."
Virginia state agronomist for burley, Danny Peek of Glade Springs, thinks Virginia growers are in a position to participate in increased export sales.
"With our burley all grown now on good soils and with good curing weather most seasons, we should be able to grow premium burley most years," he said.
Plantings of burley in southwest Virginia will definitely be up this year, Peek said, perhaps by 10 percent or more, and further increases could be in the cards.
The USDA projection of 2,700 acres of burley in Virginia this year is about right. But he doesn't think the percentage increase will be as much as the 35 percent USDA predicts.
There's a reason for the discrepancy. "The agency has been underestimating our plantings for several years, and it looks like it has (now) made a correction," he said.
And in neighboring Tennessee, NASS projected a substantial increase in burley plantings — 14 percent. But Paul Denton, the state burley agronomist, said there was a discrepancy in this state also, caused by the extensive abandonment of planted burley acreage last season.
The 16,000 acres that USDA projects for state plantings is about right, Denton said, but that acreage is not 14 percent more than what growers actually planted last year. Nevertheless, he thinks that a much bigger burley production could be on the way in the state if weather is anywhere near normal and if no more than an average level of abandonment occurs.
Subscribe to receive top agriculture news
Be informed daily with these free e-newsletters
You May Also Like
---