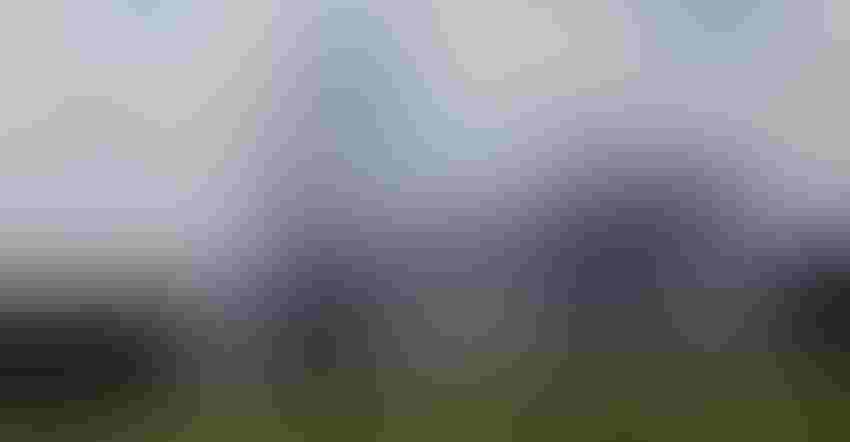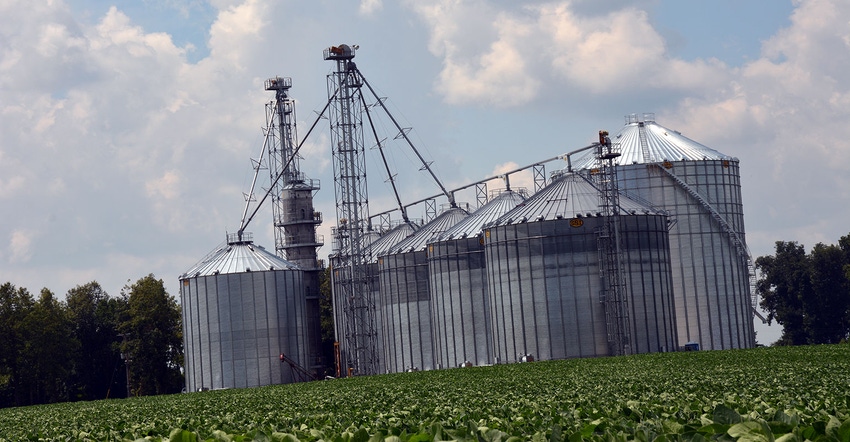 Grain bins offer a marketing opportunity during hard economic times.
Ron Smith
Pick your cliché — between a rock and a hard place, the devil and the deep blue sea, a dark cloud hovering overhead — and apply it to the current state of the U.S. agriculture economy.
Times are tough. A combination of factors, including the ongoing trade issues, burdensome supplies and the COVID-19 pandemic, creates a management and marketing dilemma for grain and cotton producers.
How do farmers navigate through the uncertainty?
Delta Farm Press checked in with University of Tennessee Institute of Agriculture Extension economist Aaron Smith for his perspective and recommendations on current farm economics.
What are key considerations producers should take now to offset some of the risks in this unusual environment?
"Right now, it is important for producers to avoid making rash decisions that could have long-term, adverse financial consequences. The best decision may be to wait until some of the volatility and market chaos is better understood. A couple of items producers should consider are:
• "Spring crop insurance prices have been set so a minimum revenue guarantee has been established for spring crops (hopefully the fall crop insurance price is higher). This at least provides producers with a starting point to manage risk.
• "Producers should evaluate crop mixes to determine which commodity presents more advantageous potential returns for 2020. All commodity prices are severely depressed; however, the location of a farm may tilt the marketing risk of one commodity in favor of another (i.e. a strong local source of demand such as an ethanol facility, poultry company, or soybean crushing facility can reduce some of the risk exposure to farms that rely exclusively on international markets)."
Related:6 factors for a successful farm partnership
What marketing strategies should farmers consider — options, other marketing vehicles, on-farm storage for grains?
"From a marketing standpoint, it is very challenging to find attractive pricing opportunities (basis may be the exception, but it depends on your location). So, the best alternative may be to do no additional pricing and wait for pricing opportunities later in the production year for 2020 crops.
"At this time, one suggestion for producers is to evaluate how much of 2020 production is currently priced and what the available storage capacity is relative to anticipated production. Conducting this evaluation will provide producers with an indication of the marketing window they are realistically looking at for the 2020 crop (i.e. how much crop will need to be priced between now and harvest and how much production can be priced when the crop is in storage).
"During low price periods, storage can be a powerful tool to extend the marketing year and capture improved prices outside the harvest window when prices are typically depressed.
"For those who have a stomach for market speculation, futures and options can provide opportunities to benefit from rallies in markets. However, it is very important to know the difference between a speculative position and risk management position (such as a short hedge). For speculation in futures markets, producers should never put more money into the position than they are willing to lose. Looking to benefit from rallies in commodity futures can come with substantial rewards, but rallies also come with tremendous risks. Both risks and rewards should be fully understood before entering into a futures or options position."
Production efficiency has never been more important, but making above-average yield also plays a crucial role in profit potential? What strategies would you recommend?
"The path to profitability in the past few years, for Tennessee producers, has been driven largely by yield (and government payments), so getting the greatest yield for the inputs applied is essential. That being said, there is no silver bullet. Each input needs to be evaluated for savings.
"For 2020, fertility and application timing need to be meticulously evaluated. Fertilizer is cheaper than last year, so your dollar goes further. Soil sampling to determine deficiencies can be very beneficial, but application timing is also critical. We really want to make sure the nutrients needed make it into the plant and are not lost through leaching or runoff.
"Producers who have been mono-cropping may want to consider switching to a different crop. This can assist in reducing weed control costs."
Is this a good year to take a hard look at crop mixes? Or is it better to maintain a balance to preserve rotation intervals?
"Rotation has numerous benefits, so I think producers should always be cautious when considering dramatic changes to historic rotations, but farmers can move crop mixes a bit to capture beneficial prices between commodities and locations. Growing a new crop on the operation (or an old one that hasn't been grown on the farm for numerous years) should be cautiously evaluated. A new crop, on a small number of acres, can access a niche market that provides higher prices and greater profit potential, but make sure to secure a market before planting the crop.
"Avoid adding crops that require specialized equipment (cotton) or large amounts of labor (hemp, vegetables) if your farm is not set up to produce that commodity."
How about evaluating each piece of land farmed? Do records indicate minimal or no profit from certain sections? Is this the time to let those go?
"The easy answer to this is yes. However, this can be complicated by proximity to the home base or other owned or rented land, the farm's line of equipment (reducing land base can increase fixed costs on the remaining acres), competition between neighboring farms, government payments, and depressed land prices in some counties.
"Conducting a field-by-field examination of profitability is strongly recommended. We first need to be able to measure profitability/risk before we can properly manage it. If you don't have data to analyze, your ability to make an informed decision is compromised. Understanding the profitability of each field at least lets you critically evaluate whether you should continue to farm it or let it go."
Editor's Note: Farmers across the country are planting 2020 crops as conditions permit, regardless of pandemics, social distancing and economic turmoil. Financial risks this year may be more worrisome than usual, but the demand for food and fiber continues.
U.S. farmers are the most productive in the world and will rely on their incomparable production and management skills as they feed and clothe the rest of us.
About the Author(s)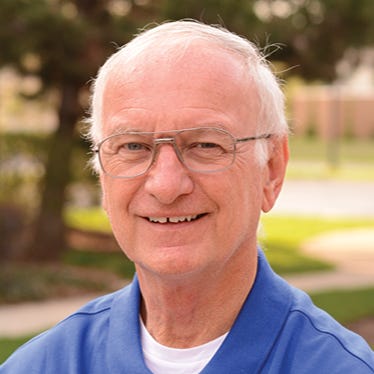 Ron Smith has spent more than 30 years covering Sunbelt agriculture. Ron began his career in agricultural journalism as an Experiment Station and Extension editor at Clemson University, where he earned a Masters Degree in English in 1975. He served as associate editor for Southeast Farm Press from 1978 through 1989. In 1990, Smith helped launch Southern Turf Management Magazine and served as editor. He also helped launch two other regional Turf and Landscape publications and launched and edited Florida Grove and Vegetable Management for the Farm Press Group. Within two years of launch, the turf magazines were well-respected, award-winning publications. Ron has received numerous awards for writing and photography in both agriculture and landscape journalism. He is past president of The Turf and Ornamental Communicators Association and was chosen as the first media representative to the University of Georgia College of Agriculture Advisory Board. He was named Communicator of the Year for the Metropolitan Atlanta Agricultural Communicators Association. Smith also worked in public relations, specializing in media relations for agricultural companies. Ron lives with his wife Pat in Denton, Texas. They have two grown children, Stacey and Nick, and two grandsons, Aaron and Hunter.
Subscribe to receive top agriculture news
Be informed daily with these free e-newsletters
You May Also Like
---