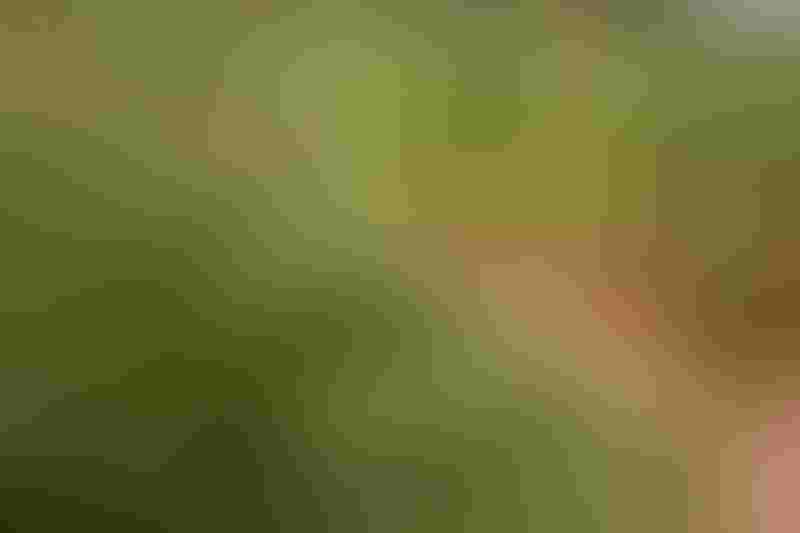 Glyphosate-resistant palmer amaranth was identified in seven West Texas High Plains counties along the New Mexico border last cotton growing season, up from one county the year before, reports Texas A&M AgriLife Extension Service weed specialist Paul Baumann.
Baumann said this rapid spread in West Texas is mirrored by a large area in Central Texas stretching from Hill and Ellis counties to the upper Texas Gulf Coast through Southeast Texas where glyphosate-resistant common water hemp or careless weed has been identified.
Baumann reported on these two "alarming" issues at the recent Beltwide Cotton Conference in San Antonio, where he told growers and others that the "horror stories" of pigweed resistance need not be repeated in Texas with a proactive approach to weed management.
Glyphosate-resistance is showing up in Roundup Ready crops where certain biotypes are resistant to the herbicide. Careless weed resistance was first identified in 2005 with spotty infestations along the Gulf Coast, and then it was hit or miss until 2010, with it occurring in other sites, he said.
"If all else is killed out but that one plant is different, that is the start of the problem," he said.  However, it may not be a particularly new problem by the time it becomes visually obvious. A grower could treat herbicide resistant plants several times before he realizes they are not dying because of resistance. Making the problem worse is that pigweed can shed 400,000 or more seeds. "So if that one weed is not killed, then later that year or the following year, there may be a whole patch of this resistant biotype of the weed."
Glyphosate-resistant Palmer amaranth was first confirmed in Terry county a year ago. Last season it was identified in surrounding counties—Hale, Hockley and Bailey.
Baumann said resistance management begins on two fronts: relying on more than a single method of weed control and starting to manage for resistance before the problem arises.
He is not saying stop using glyphosates. Just use it in combination with other herbicides with different modes of action, and 100 percent control is possible with combos of available herbicides.
"Roundup is too good on too many weeds to pull it out of a program, but use it as one of the tools and not the only one," he said.
This multi-front attack plan begins with a pre plant incorporated, soil applied herbicide.
Trifluralin (Treflan) and pendamethalin (Prowl) are two of the available products that could be used in cotton programs. Some other approved products that also are soil-active herbicides are Staple, Cotoran, Dual and Warrant. Utilize these with early or mid-season post planting herbicide applications.
"I know farmers don't want to spend more money fighting a problem they don't yet have," he said. "But my argument is, even if you don't ever have the resistance problem, you are just ensuring that there is no competition to your crop from weeds from day one if you use a soil-active herbicide. Those first eight to 10 weeks are the most critical in keeping (fields) weed-free to prevent competition and yield loss."
The other option, he said, is to switch to Liberty Link cotton, which is tolerant to the herbicide glufosinate (Liberty). This product has much of the same spectrum for weed control as glyphosate, but has a different effect on the weeds, which makes it a sound alternative to glyphosate.
The application timing on pigweed, however, is much more critical in terms of weed size for treatment with Liberty, Baumann warned, so treatments must be applied to small (less than 4 to 5 inches) Palmer amaranth or common water hemp.
"We have to have more than one mechanism to manage the anomalies," he said. "The resistant plants have probably always been there, but when you eliminate the competition with a highly effective herbicide like glyphosate, they begin to flourish."
The problem can be even worse for producers who plant back-to-back Roundup Ready cotton and Roundup Ready corn, if they continue to use only glyphosate herbicide on either crop, Baumann said.
Subscribe to receive top agriculture news
Be informed daily with these free e-newsletters
You May Also Like
---