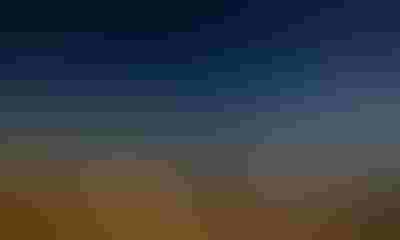 On Feb. 12, President Obama designated three new national monuments in the California desert.
The new monuments are Mojave Trails National Monument, Sand to Snow National Monument and Castle Mountains National Monument in southern California, which together encompass nearly 1.8 million acres.
With the additional 1.8 million acres, Obama has protected more land and water than any other administration – more than 265 million acres - and that has riled the National Cattlemen's Beef Association and the Public Lands Council.
In a joint media statement, the two organizations charge that Obama has improperly leveraged the Antiquities Act of 1906 to lock up millions of acres of the American West.
"This president has misused and abused his executive power more than any of his predecessors in an attempt to distract from his true environmental legacy which will be one of mismanagement and undue economic hardship in rural communities," said Brenda Richards, Public Lands Council president, in the statement.
"Here we are again discussing the president's abuse of a law intended to protect objects or artifacts, not large landscapes," said Tracy Brunner, NCBA president and Kansas cattleman, in the statement. "When designations like these take place, multiple-use and valid existing rights like grazing always lose. If this administration believes this land is in need of protection, they should do so through the proper democratic channels, not a stroke of the pen that bypasses the American people."
Richards and Brunner call on Congress to make sure the American public is engaged when the federal government makes decisions that impact large land areas.
The administration says the designation will enhance the region's economy activity by attracting visitors, increasing tourism and ensuring public access for hiking, camping, hunting, fishing, rock climbing and other outdoor recreation.
"Additionally, the designations complement an ongoing planning process for renewable energy development on public lands in the California desert and furthers the longstanding work with public land managers and local communities to protect these lands for future generations," the statement from the White House Office of the Press Secretary reads.
About the three new monuments:
-Mojave Trails National Monument is comprised of rugged mountain ranges, ancient lava flows and sand dunes. The monument will protect historic resources including ancient Native American trading routes, World War II-era training camp and the longest remaining undeveloped stretch of Route 66. Additionally, the area has been a focus of study and research for decades, including geological research and ecological studies on the effects of climate change and land management practices on ecological communities and wildlife. Spans 1.6 million acres.
-Sand to Snow National Monument encompasses 154,000 acres, including more than 100,000 acres of already Congressionally-designated Wilderness. Sand to Snow National Monument is one of the most biodiverse areas in southern California, supporting more than 240 species of birds and 12 threatened and endangered wildlife species.  Home to the region's tallest alpine mountain that rises from the floor of the Sonoran desert, the monument also will protect sacred, archaeological and cultural sites, including an estimated 1,700 Native American petroglyphs. Includes 30 miles of the Pacific Crest National Scenic Trail. 
-Castle Mountains National Monument is a piece of the Mojave Desert that includes Native American archeological sites. The 20,920-acre monument will serve as a connection between two mountain ranges, protecting water resources, plants and wildlife.
Related articles:
Environment and Energy Publishing – National Monuments: Obama closes in on history with Calif. designations Obama is third most prolific user of the 1906 law, following Jimmy Carter and Bill Clinton.
The Christian Science Monitor – Obama's 'aggressive' national monument strategy irks some in West To some, it's part of commitment to preserve public lands in their natural state, to others it's federal overreach.
San Francisco Chronicle – Obama's bold move on Mojave Desert protection Move has both direct and indirect benefits to environment.
Subscribe to receive top agriculture news
Be informed daily with these free e-newsletters
You May Also Like
---