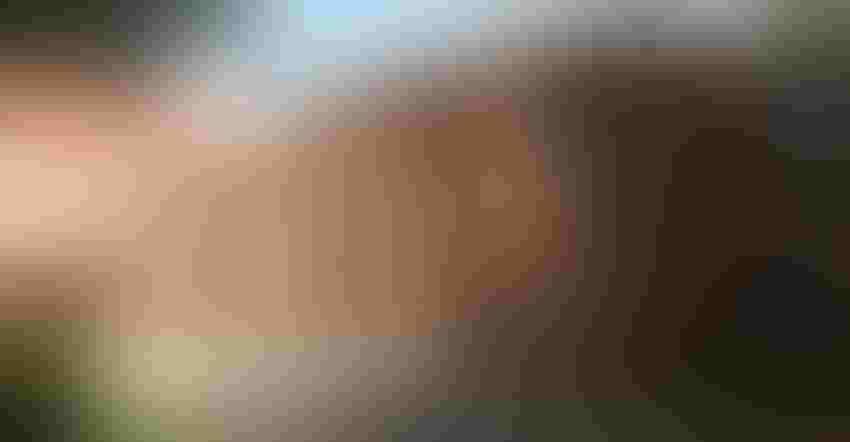 RURAL IOWA: Access to health care remains one of the critical issues for both rural and urban areas. "I'm ready to help communities and providers identify solutions and strategies to address that issue, and others," says Bill Menner, former director of USDA Rural Development in Iowa.
Bill Menner, former state director of USDA Rural Development in Iowa, formed his own consulting firm that will focus on many of the same issues and opportunities he addressed during his eight years of federal service, he says.
Menner, who resigned from USDA Jan. 19, says he filed the paperwork to legally create The Bill Menner Group Inc. earlier this month. He will operate the business from his Grinnell hometown, though the business will work with partners and clients from across the country.
Menner was appointed by the White House in 2009 to run the USDA agency charged with supporting small towns and rural places by improving housing, public infrastructure, and business and industry. During his tenure as state director from 2009 to 2017, Rural Development invested almost $5 billion in loans, loan guarantees and grants in every corner of Iowa.
"My experience connecting these federal programs to rural Iowans is something that can be useful in any number of situations," Menner says. "I look forward to working with people and places that look to build capacity, identify new partners and resources, and find solutions to problems and overcome barriers."
Menner began his career as a public radio reporter in Columbus, Ohio. He came to Iowa in 1990 and joined the staff at public radio KUNI that year. He was a reporter, newscaster and statehouse reporter for the Cedar Falls-based station until 1998, when he joined State Public Policy Group. Menner was a senior program director for the Des Moines firm until 2001. That year he was named the first executive director of Grinnell Renaissance, a downtown development organization that led a number of successful initiatives in that community of 9,000.
Economic development
Menner went on to help launch Poweshiek Iowa Development in 2004, a countywide economic development nonprofit. That organization continues to work with existing industries while promoting Poweshiek County to prospective businesses, residents and visitors.
In 2006, Iowa Gov. Tom Vilsack appointed Menner to the inaugural Iowa Great Places board, a state commission that sought to streamline access to state resources for communities and regions with visions for a stronger future. Menner served as chairman of that board until 2009.
Menner's tenure at USDA Rural Development was marked by major investments in rural health care. The agency provided more than $500 million in loans and grants to hospitals, clinics, assisted living facilities and other health-care operations between 2009 and 2017. Those funds were used for everything from hospital construction to equipment purchases, with projects ranging from $2,500 to $25 million.
Strategies to help rural Iowa
"My experience as a Grinnell Regional Medical Center trustee gave me insights into rural health care that translated well at USDA Rural Development," Menner says. "I am anxious to continue that work both as a trustee and through this business venture. Access to health care remains one of the critical issues for both rural and urban places, and I'm ready to help communities and providers identify solutions and strategies looking to address that issue."
Menner was named a Rural Health Care Champion by the U.S. Department of Human Services in 2014. He is currently chair-elect of the Grinnell Regional Medical Center board of trustees.
Subscribe to receive top agriculture news
Be informed daily with these free e-newsletters
You May Also Like
---