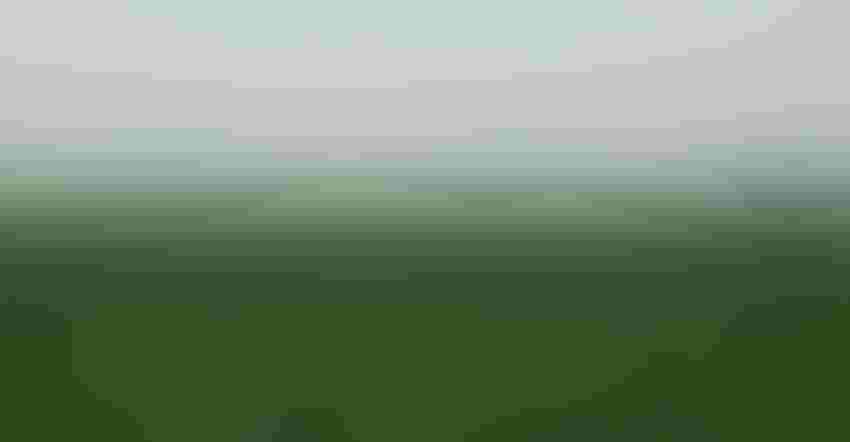 FARM FINANCIALS: Don't be lulled into a false calm by merely adjusting yields or crop price to make the bottom line balance.
By Tracy Zink
In extended periods of depressed commodity prices, farmers must scrutinize every cost invested in their crops. What are some steps you see as important in your own farming operation to manage costs and optimize returns, including budgeting and marketing?
You can't manage what you don't measure. It truly does require a sharp pencil to make farm finances work, but I contend it takes an even bigger eraser. The biggest benefit I have found to managing finances is to do it early and often. We do not have cattle in our operation, so the winter months allow me to evaluate the prior year and drill down on the plan for the upcoming season. Once we start rolling in March, I essentially have to hold on and make crop sales as planned and adjustments as weather and other challenges reveal themselves.
My general mindset is based in science and black-and-white perspectives. Prior to returning to the farm, I worked with nonprofits, and universities and government organizations. I have earned (and embrace) every adjective related to frugal that there is. If you fertilize, plant and nurture your crops correctly it will produce the yield you projected, right? So far, it certainly has not worked that way for me.
It is important as producers that we are good stewards of the land. It is equally important that we take a similar mindset to being a good steward of the "donor dollar." That is, even if you are able to farm without an operational loan, it is still your hard-earned donation, and every member of the team and family needs to embrace that attitude and understand its significance.
As a beginning farmer, I work closely with my Farm Service Agency office, bankers, veteran producers, and anyone who is willing to review and make suggestions. In my six years of farming, my budgeting and cost projections have morphed tenfold, and with each "Oh, crap," I learn how to improve my budgeting accuracy. I do sweat the small stuff. I do switch from Smarties to Tums. I do use lavender oil instead of perfume. And I do ask "how much" for every item or purchase we make.
I would like to believe that my accounting teacher would be proud. However, it sometimes feels more like I need to summon my physics teacher and psychotherapists to make the farm financials work.
In the same way that "this is not your father's root beer," this is not your father's financial farm environment. The volatility in weather and the markets have changed how the game is played. The agronomic decisions we make today, if based solely on financials, can impact success for years to come.
Every operation is unique in its demands and objectives. I have established key goals for us that frame our finances: farm for profitability, not bragging rights; maximize the acres and equipment we have before taking on additional substantial growth; use profit potential when evaluating equipment purchasing decisions; and maintain at least two-year projections to help ensure we are able to see the forest, not just the trees.
Don't allow yourself to be lulled into a false calm by merely adjusting yields or crop price to make the bottom line balance. It's not the happiest place to reside, but farm financials really are not the place for rose-colored glasses. Keep the perspective tipped toward the worst-case scenario and plan, plan, plan!
As a farmer, it is my objective to work with people that specialize in key areas. I am working with a marketing specialist and trainer from Farmers Business Network, tax professionals to identify upcoming issues and opportunities, and the new Magnify financial system from Farm Credit. I will also remain in close discussions with my FSA officer, who has been invaluable to me.
But most importantly, I will continue to have a whole heap of faith!
Zink is a member of Nebraska LEAD class 35 and farms near Indianola. Her experience in the Nebraska LEAD program reminded her how fortunate U.S. farmers are and how many opportunities continue to exist within agriculture. She continues to be amazed at how in-depth agriculture is and how vigilant we must all remain in our awareness and knowledge of each component.
Subscribe to receive top agriculture news
Be informed daily with these free e-newsletters
You May Also Like
---