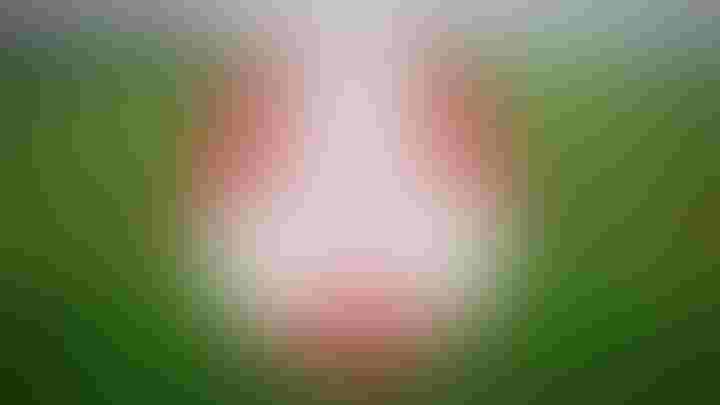 A self-assessed check-off that supports agricultural research, Extension, and teaching programs in North Carolina State University's College of Agriculture and Life Sciences is set for a vote on Tuesday, Nov. 1.
Users of feed and fertilizer in North Carolina -- residential and commercial, agricultural and urban or suburban -- will vote on whether to continue the 15 cents per ton self-assessment on fertilizer and animal feed produced in our state. Since 1951, the Nickels check-off has been voted on every six years and has passed in the 13 previous referenda with an average 90 percent favorable vote.
Co-chairs of the Nov. 1 referendum are Larry Wooten, president of the North Carolina  Farm Bureau Federation; Jimmy Gentry, president of the North Carolina State Grange, and Albert Corbett, chairman of the North Carolina  Agricultural Foundation Inc. and a farmer from New Hanover County.
"Virtually every significant advancement in agriculture in the last 65 years has received Nickels funding at some point. Without Nickels, our college would not be able to serve the people of North Carolina as well as we do," said Richard Linton, dean of N.C. State's College of Agriculture and Life Sciences.
According to Linton, for more than 60 years, most of the state's research-based agricultural advances have at some point shared Nickels funds. Major projects include providing over $1.2 million for the construction of the NC State Feed Mill and $1.5 million in support of construction planning of the Plant Sciences Research Complex on Centennial Campus.
In addition, Nickels for Know-How has supported the N.C. Dairy Advantage Program, bringing more dairy farms to the state, and the ASPIRE program, which helps prepare rural students to take the ACT college entrance exam.
It also provides support for CALS fund-raising efforts, which generate over $40 million annually in private contributions. This is a $75 return on every $1 dollar invested. Nickels provides operating support for several entities operating through the N.C. Agricultural Foundation, including the N.C. Cooperative Extension Service Agriculture Programs Foundation, the N.C. 4-H Development Fund, the N.C. FFA Foundation, the N.C. Family & Consumer Sciences and Extension & Community Association Foundation, the N.C. Dairy Foundation, the CALS Alumni and Friends Society, and the JC Raulston Arboretum Board of Directors.
Nickels funds allowed the college to work with donors to create over 750 endowments valued at more than $120 million. Endowments provide over $1 million in scholarships to 800 CALS undergraduate students and support faculty projects, county extension programs, commodity research efforts and other important CALS initiatives.
Other efforts funded by Nickels include rural agricultural student recruitment through the "Spend a Day at State" program, the CALS Student Ambassadors Program, CALS Teaching and Advising Awards, workshops for high school vocational agriculture teachers, on-campus Internships and annual scholarship enhancement.
Research projects have covered a range of agricultural issues, including controlling fire ants, developing effective human pathogen control in fresh produce, reducing salmonella and campylobacter contamination in turkeys, producing on-farm energy and managing animal waste.
"These are just a few of the ways Nickels for Know-How has worked to support North Carolina farmers and agribusinesses," says Keith Oakley, president of the N.C. Agricultural Foundation Inc. "NC State University is grateful to the citizens who've voted yes in the past and those who will make further advances possible by voting on Nov. 1 for the statewide Nickels for Know-How Referendum."
For information on where to vote in your county, please contact your county Cooperative Extension center, and for more information on the Nickels for Know-How Referendum or the Nickels Program, contact Oakley at 919.612.3135 or [email protected].
More information is also provided online at https://cals.ncsu.edu/nickels-for-know-how/.
Subscribe to receive top agriculture news
Be informed daily with these free e-newsletters
You May Also Like
---