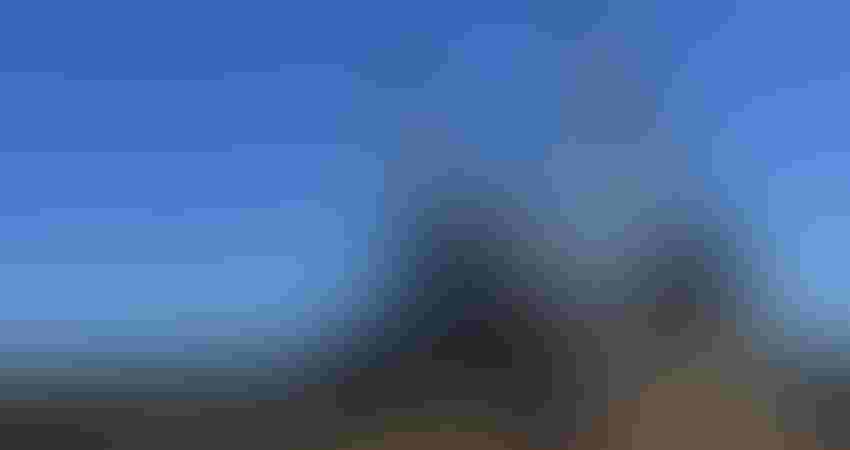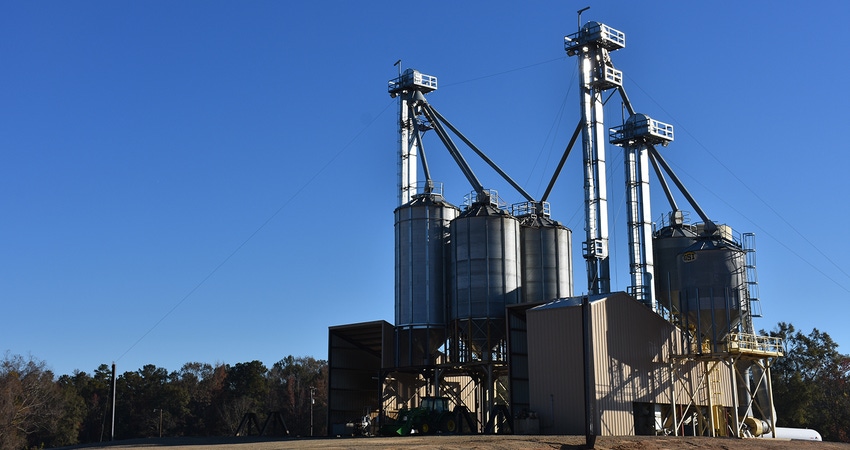 The new buying point plant for Mississippi Peanut began cleaning and drying peanuts on October 1, 2021. Local growers are glad to have the plant within a few miles of their operation.
Brent Murphree
At Mississippi Peanut, the new peanut buying point in New Augusta, Miss., it appears that timing is everything. As soon as they had set the last piece of steel for the new facility in October, truckloads of peanuts began lining up to be cleaned, dried and graded.  
Rains had delayed the scheduled completion of the plant. By the time the equipment was ready to fire up, growers were anxious to get their peanuts processed. 
This season the plant processed about 10,000 tons of peanuts between Oct. 1 and Nov. 19, according to manager Peyton Lott. 
Lott, who was hired to manage the facility in August had his hands full and noted that area growers were happy to have the plant opening. 
"The growers were excited for sure," said Lott. "They knew it would take a lot of work. I'm new to it, so they were all helpful to me and it was great." 
Prior to the plant opening, peanut producers in south Mississippi were having to haul their harvest about two hours into Alabama. The new facility will greatly reduce the distance producers will have to haul their crop, saving them time and expense. 
Quicker turnaround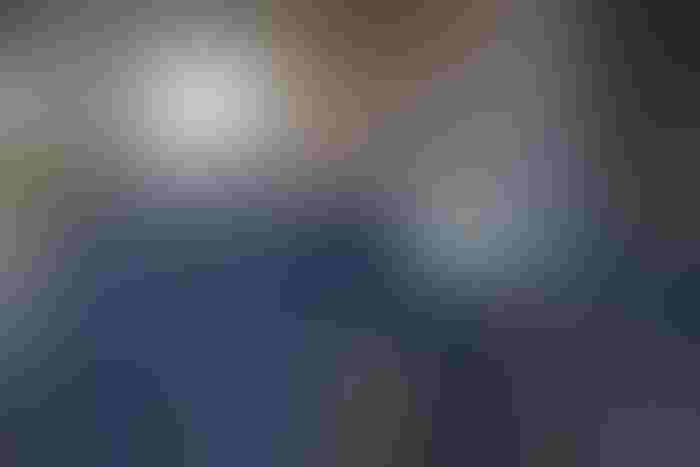 "It's going to save a lot of these growers some time from having to wait on trailers, coming back in the field," said Malcolm Broome, executive director of the Mississippi Peanut Growers Association.  "We've had times where they'd be down for five hours before they get a trailer back. So that's going to be a plus." 
He also noted that the closer buying point might be an incentive for producers who haven't grown as many peanuts in the last several years to increase their acreage. He added that peanuts are good in rotation because they fix nitrogen in the soil so the nutrient can be used by other crops. 
"So that's going to be a plus to grow some peanuts compared to what the nitrogen price is right now," he said. 
Demand is up. During the pandemic people stayed home and ate more peanut butter and peanuts. 
"Demand is up 2% to 3%," he said. "They're seeing an increased interest in plant-based protein, so that's where peanuts have an advantage. I think we'll be able to use all we can grow. If they are making two tons or better to the acre, which is pretty common, they can make some money." 
Weather hinders harvest
This year's crop looked good, according to Richton, Miss., producer Van Hensarling, but weather became a problem late in the season.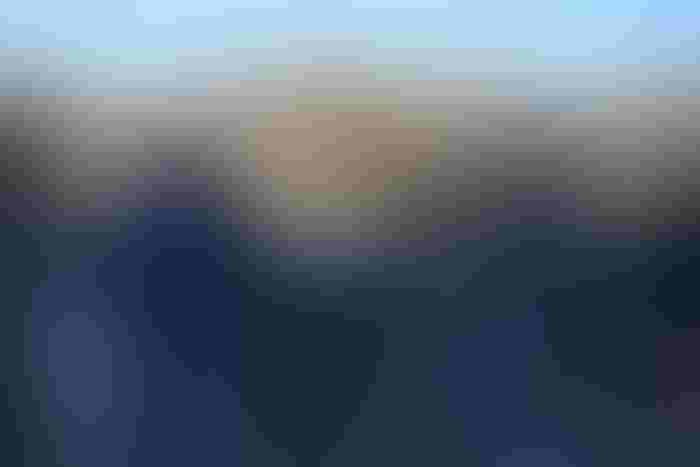 "We had the crop," he said. "But then the rain set in. 
"We were just digging them out of the mud. It just got delayed on harvest and some of them got way over mature before we could dig them up. We fed the crows with a whole bunch of them." 
"We're going to make the 5,000-pound club this year, but just barely," he said. "I mean, that was all weather related." 
Hensarling was one of the growers that had a big hand in getting the plant to New Augusta and worked with the owners to get it set up, including hauling dirt from his farm to fill in around the property. 
The machinery was moved from a dormant buying site in Tchula, Miss., then expanded to add capacity. Mobile buildings were brought in to house the USDA grading inspection.                          
The plant brings new jobs to the area at a time when they are needed. Mississippi Department of Agriculture and Commerce Commissioner, Andy Gipson, said that the plant is a good thing for New Augusta and the surrounding area. 
"We're really excited to have this new facility in south Mississippi, a peanut buying point that's going to serve all our Mississippi, peanut farmers and others," said Gipson. "This is what it's all about. The number one industry is agriculture and adding this processing facility is part of keeping our economy growing." 
About the Author(s)
Subscribe to receive top agriculture news
Be informed daily with these free e-newsletters
You May Also Like
---