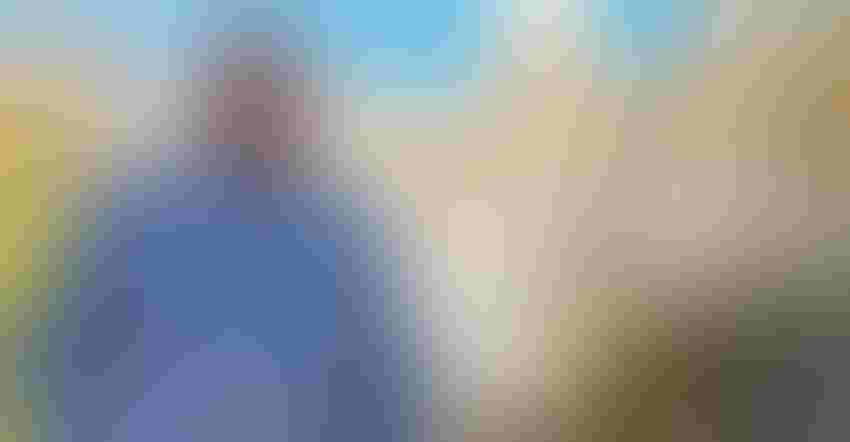 MEET THE NEW BOSS: Ivory W. Lyles takes the reins of the University of Nevada Cooperative Extension service and will also be associate dean for engagement in the College of Agriculture, Biotechnology and Natural Resources. The move is part of an administrative reorganization designed to boost service to Nevadans.
There's a new boss to direct Cooperative Extension at the University of Nevada, Reno. Ivory W. Lyles is the new director, and also joins the university as associate dean for engagement in the College of Agriculture, Biotechnology and Natural Resources. He started in his new position Nov. 1.
UNR is engaging in an administrative reorganization approved by the regents last year. Bill Payne, dean of CABNR, explains that he's happy to start getting the new positions filled. "I look forward with great expectation as [Lyles] leads Cooperative Extension during this exciting transition period that promises growth and increasing impact throughout the state."
In his last position at Alcorn State University in Mississippi, Lyles was a professor in the Department of Agriculture, and dean and director of land-grant programs. Before that, he was director of Cooperative Extension Service and associate vice president of agriculture at the University of Arkansas at Little Rock.
As CABNR's associate dean for engagement, Lyles is charged with leveraging the full range of expertise within the university and all Nevada System of Higher Education institutions. CABNR, with its four departments, Cooperative Extension and the Nevada Agriculture Experiment Station, embodies the land-grant mission to provide education and outreach to the state.
In the announcement about his new position, Lyles notes the state's rich history of Cooperative Extension. "I've done a lot of Extension work, and Nevada is an exciting place. I'm looking forward to this opportunity to help set new directions to bring the entire university into our outreach throughout the state," he says.
Lyles has identified five general objectives going forward:
• Put a structure in place for effective programs, all functioning in a way that benefits the residents of the state.
• Find the best people to fit the university mission. "We have a large group of people aging out of our institution; it will be important to — and we will focus on — filling those positions to build for the future," he says.
• "Ensure we encompass all parts of the land-grant mission: teaching, research and outreach," he says. The university, the colleges and departments are all full partners in the efforts, and not separate parts of the university.
• Develop relationships at the university and at other NSHE institutions, and with stakeholders and constituents throughout the state to support "our missions to service citizens," Lyles says.
• Increase focus on grant, donor and state funding to develop programs, especially working with donors.
Adds Lyles: "Next is to put together a timeline — for the next six months, the next year and beyond — for implementation of our goals and to get more specific. We can't get it done overnight."
Lyles received his doctorate in agricultural education, community and rural development in 1990 from Ohio State University; his master's in Extension education and education leadership in 1984 from Mississippi State University; and his bachelors in agricultural economics in 1980 from Alcorn State University in Mississippi. Prior to his Extension leadership positions at Alcorn State University and the University of Arkansas, Lyles held Cooperative Extension positions at the University of Tennessee, Tennessee State University, Ohio State University and Mississippi State University.
Source: University of Nevada, Reno
Subscribe to receive top agriculture news
Be informed daily with these free e-newsletters
You May Also Like
---