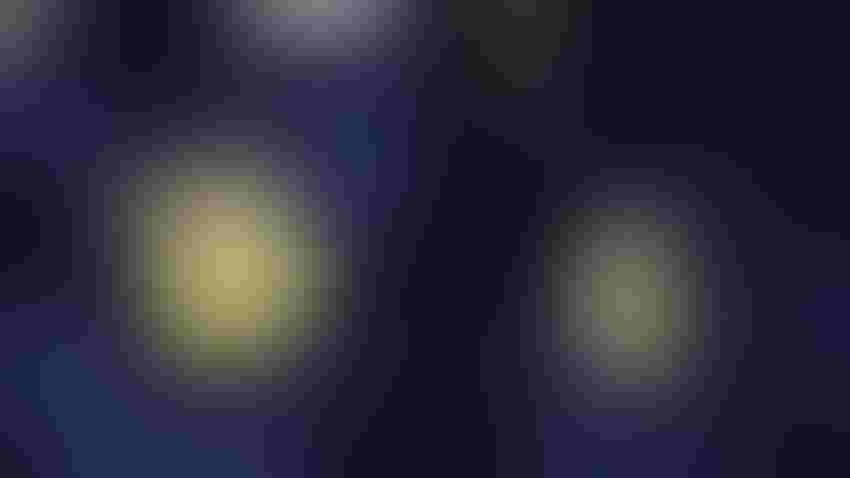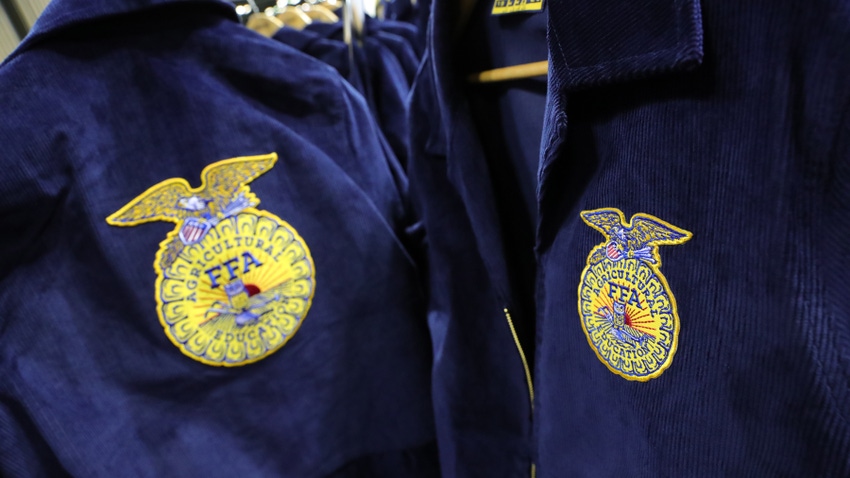 BLUE AND GOLD POWER: More than 5,000 Minnesota FFA members will flock to the Twin Cities area for the annual state convention.
Courtesy of National FFA
National blue and corn gold will take over the normal maroon and gold of the University of Minnesota, when more than 5,000 FFA members, teachers, adult supporters and sponsors gather April 23-25 for the Minnesota FFA Association State Convention.
In addition to the U-M campus, the state fairgrounds will also be a hive of activity for the convention, themed "All In. For All." chosen by the six state FFA officers to reflect the commitment and passion FFA members put toward agriculture's future.
"The theme really encapsulates our entire year and the way our state officer team has been active with one another and with students in FFA across the state," says Emma Kuball, the 2022-23 Minnesota FFA president, from Waterville-Elysian-Morristown FFA. "It really gets to the heart of servant leadership."
The annual event celebrates student accomplishments in leadership, career exploration, science, community involvement and agriculture experiences. Adults who serve as sponsors, mentors, advisors and volunteers are also recognized during the convention.
In the current school year, 11 new Minnesota FFA chapters have been chartered, and the state's membership in FFA stands at nearly 16,000.
New location for general sessions
Five general sessions, which include award presentations and the finale of naming the 2023-24 slate of state FFA officers, will take place at Williams Arena on the U-M Minneapolis campus. Students will compete in career development and leadership development events at various university and fairgrounds locations throughout the three days.
"I want those who observe our FFA members during the convention to see that the future is bright, and these students are something special," says Kuball. "The convention demonstrates how prominent agriculture is in Minnesota and how important it is to our economy."
Star finalists, State FFA Degree recipients named
Three hundred and fifty-three students will receive the Minnesota State FFA degree the evening of April 24. Each has met requirements surrounding their Supervised Agricultural Experience and FFA activities.
Top proficiency awards will be presented to 120 students who excelled in their areas of agriculture, food and natural resource programs.
Fourteen students who have been selected as FFA Star finalists with their Supervised Agricultural Experiences will also vie for the FFA's top state awards — the Stars.
Finalists for Star Farmer are Clark Koehl, Hancock; Mason Grams, Buffalo Lake-Hector-Stewart; Rachel Tusa, Jackson County Central; and Emma Heiden, Rushford-Peterson.

Finalists for Star in Production Placement are Shelby Dieball, Sibley East; Caleb Neal, Verndale; Katie Thome, Southland; and Malorie Thorson, Howard Lake-Waverly-Winsted.

Finalists for Star in AgriBusiness are Blake Koehl, Hancock; Halli Poppler, Howard Lake-Waverly-Winsted; Jacob Walsh, Kerkhoven-Murdock-Sunburg; and Joseph Mohr, Jackson County Central.

Finalists for Star in Agriculture, Food and Natural Resource Sciences are Eli Devore, Park Rapids; and Shae Fath, Kerkhoven-Murdock-Sunburg.
U-M offers students glimpse into rural careers
For the first time, U-M's College of Food, Agricultural and Natural Resources (CFANS) will offer an experience called "Discover the Scientist Within." Students can meet university professors to learn more about fields of study which lead to careers especially important to rural Minnesota. Hands-on activities will happen from 8:30 a.m. to noon April 24, at the North Star Ballroom on the St. Paul campus. A variety of campus and laboratory tours include field plots and the Food Science and Nutrition pilot plant. Students can also bake Kernza pancakes and cookies in the test kitchens.
CFANS recently released survey results indicating 37% of high schoolers are interested in pursuing careers in agriculture, food, natural resources and the environment.
The Minnesota FFA Foundation is sponsoring its 22nd Annual Career Connections event for students from 7:30 a.m. to 1:30 p.m. April 24, at the Minnesota State Fairgrounds Coliseum. The event is conducted in partnership with Minnesota's Agricultural Centers for Excellence. It allows FFA members to explore the broad range of agriculture, food and natural resource careers by visiting with the 71 companies, organizations and colleges who take part.
School leadership invited
Superintendents and school board members are invited to attend the FFA Experience. The opportunity provides school district leadership an inside look at the positive impact of agriculture, food and natural resources education combined with FFA, and the multilayered impact it can have on students and communities. The FFA Experience takes place concurrently with the Minnesota FFA Foundation Sponsor Reception in the Club Room of Williams Arena at noon April 24.
Broader participation offered
Through the Minnesota FFA Foundation, 22 students have been selected as FFA Ambassadors to greet attendees during general sessions and provide broader networking opportunities for sponsors. They will assist with welcoming guests to the convention and conduct media efforts.
The foundation, through its 150-plus business and individual sponsors, plans a 30-minute streaming preshow for each general session, carried on the Minnesota FFA YouTube Channel. A convention app sponsored by the foundation can be downloaded from the Minnesota FFA website.
The Minnesota FFA Convention is offered in partnership by the Minnesota FFA Association, the Minnesota FFA Foundation and the Minnesota FFA Alumni.
Learn more about the experiences of FFA members and supporters by visiting mnffa.org and ffa.org.
Source: Minnesota FFA Association
Subscribe to receive top agriculture news
Be informed daily with these free e-newsletters
You May Also Like
---