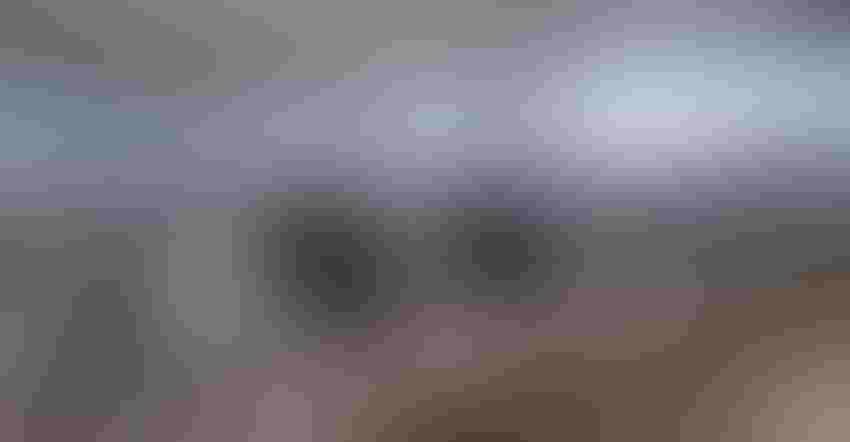 EXPORTS PEAK: U.S. dairy exports hit record levels, with Class III milk prices expected to stay near $25 through 2022.
Fran O'Leary
Milk supply issues continue across the U.S. and the world, with no indication the supply problem will be solved anytime soon, reported a dairy analyst during a recent Dairy Signal webinar by the Professional Dairy Producers.
"We're still looking for a price that keeps milk stocks adequate and somehow allows the supply to expand," said Ben Buckner, chief grains and dairy analyst for AgResource Co. "I don't think we have found that price yet."
Buckner noted that many economists believe the world is on the cusp of a global food crisis. "There just isn't any room for a yield error in any major grain-producing area," he said.
Milk price plateau
Buckner said dairy markets are sustaining a new price plateau with Class III milk prices expected to trade near $25 through 2022. The all-milk price is staying steady between $27 and $28 per cwt.
"Dairy markets are not going to break until the end of the fourth quarter at the earliest," he said.
Milk production continues to falter in Europe, Australia and New Zealand. Meanwhile, U.S. dairy exports remain strong.
"In March, we thought New Zealand was on the way to increasing milk production, but that evaporated in April. Butter has become the new bullish leader on widening the milk output deficit in New Zealand, which is by far the world's biggest butter exporter," Buckner said. "The U.S. is stepping in and filling that gap. New Zealand doesn't have the supplies to meet global demand."
Buckner predicts butter will be the leader of the "new dairy complex" through the end of September. And domestic demand for butter is not slipping despite $3 cash butter prices.
"The economy is still humming along," he said. "Food consumption rates are good, but food demands are pretty inelastic — people have got to eat. Historically, we have not found a price that slows consumption down."
Buckner said he has not seen any signs of a major recession in the U.S. or that food consumption will slow down during the next 12 months.
U.S. exports
"U.S. dairy exports are incredibly strong and are driving dairy markets," Buckner said. "We assume New Zealand, Australia and the European Union — who are all big dairy exporters — will eventually come back, but that all comes down to Mother Nature."
Buckner said Oceana's and EU's dairy export losses are positive for U.S. dairy farmers.
"Whatever is lost in the Southern Hemisphere and in the EU turns into a U.S. export. I think U.S. dairy exports in 2022 will exceed last year's record dairy exports by $300 million to $350 million," he said. "It's very impressive. There are no trade deals supporting this. It's all from U.S. dairy exports being competitively priced and because these dairy products do not exist elsewhere."
What to watch in coming months is the war in Ukraine. Buckner said Ukraine is not expected to be a large grain exporter in 2022 and Russian export estimates are also likely very much overestimated.
"The burden of meeting world food use falls on other countries including the U.S.," he noted. "The war is not getting any better; there seems to be no end in sight. We just have to acknowledge that."
Buckner said there is zero room for error this summer. "Northern Hemisphere weather is critical," he explained. "Drought expansion in Western Europe further raises the burden on Midwest growing conditions. The grain markets are very volatile right now. We cannot afford to see any sustained adverse weather in the U.S."
About the Author(s)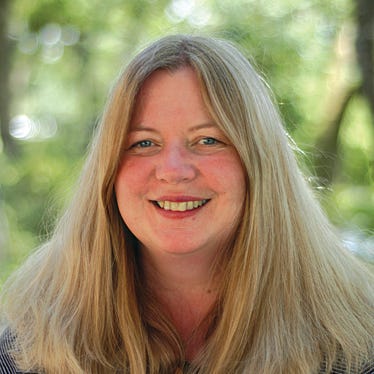 Wisconsin Agriculturist Editor
Even though Fran was born and raised on a farm in Illinois, she has spent most of her life in Wisconsin. She moved to the state when she was 18 years old and later graduated from the University of Wisconsin-Whitewater with a bachelor's degree in journalism.
Fran has 25 years of experience writing, editing and taking pictures. Before becoming editor of the Wisconsin Agriculturist in 2003, she worked at Johnson Hill Press in Fort Atkinson as a writer and editor of farm business publications and at the Janesville Gazette in Janesville as farm editor and feature writer. Later, she signed on as a public relations associate at Bader Rutter in Brookfield, and served as managing editor and farm editor at The Reporter, a daily newspaper in Fond du Lac.
Subscribe to receive top agriculture news
Be informed daily with these free e-newsletters
You May Also Like
---