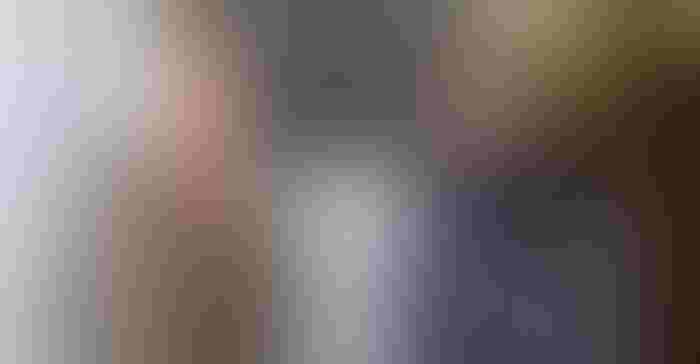 When Chantal Lefebvre and her husband, Michael Newman, moved from Boston to Traverse City, Mich., in the mid-2000s, Lefebvre was committed to giving herself some time to figure out what the next chapter of her life would include.
Previously, she was a coastal science and policy specialist at the University of Massachusetts, where she looked at practices and impacts on coastal environments.
After working in a couple of nearby vineyards and tasting rooms to "get to know people and the business," the couple bought a former 26-acre cherry orchard in 2008 and set out on converting it to wine grapes with production practices centered on sustainability.
They ripped out the old, nonproductive cherry trees and replaced them with 9 acres of three different varieties of white wine grapes, but have since narrowed it to focus on Gruner Veltliner and Riesling.
"My previous job looked at environmental impacts on a broad scale, with agriculture proving to have significant impacts on watersheds," Lefebvre says. "For my husband and I, who share core values, it's important to for us to take some ownership, or stewardship, while we're briefly here on this planet and not make conditions worse for future generations — to be focused on sustainability."
The couple wanted to differentiate themselves, but even more importantly, to demonstrate how to grow grapes while protecting the lakes. The challenge provided the motivation for Newman and Lefebvre to find a program that looks at practices beyond the farmgate.
While the organic program outlined desired farming practices, they wanted a more comprehensive certification. More of a playbook for a comprehensive environmental agenda.
SIP Certified evolved from the award-winning self-assessment (Positive Points System) developed by the Vineyard Team, which helped growers evaluate their sustainable practices on every level, from habitat to water, soil to human resources, says SIP Executive Director Beth Vukmanic.  After four years of intensive review by viticulture experts and experienced growers, SIP Certified launched its pilot program in 2008 with 3,700 acres of vines between Monterey and Santa Barbara counties. Today, there are over 46,000 vineyard acres in California, Oregon and Michigan, five wineries, and more than 55 million bottles of wine that have been SIP Certified.
"We know consumers want sustainable wines," Vukmanic says. "By completing the rigorous third-party process to achieve SIP Certified, vineyards and wineries show their customers that they share their values to protect the people and the planet."
First certified outside California
They named the business WaterFire Vineyards, which is a nod to nearby Torch Lake. The first vintage was released in 2012, and a small tasting room opened in May 2017.
It was the first vineyard in the Midwest — and the first outside of California — to be certified sustainable in 2017 through the award-winning Sustainability in Practice (SIP) program, which claims to be the most rigorous vineyard certification program in the country. It attracted some attention, as now Shady Lane Sellers on Leelanau Peninsula gained its certification last year.
​"Not only do we use organically certified products, but we follow regenerative growing practices and adhere to a suite of additional requirements that include water conservation, energy efficiency, air quality, fruit quality, social responsibility, community relations and more," says Lefebvre, who notes they are audited annually.
"Just like other certifications, SIP keeps us true to our commitment. We are audited every year and must maintain rigorous records. The certification has really opened our minds to the possibilities we have as a business. We have learned the effort we put forth toward better farming leads us to better wine."
In addition to being mindful of soil amendments, water use, biodiversity, and the use of products to control disease and pests, "I have responsibilities to those who work here and a social responsibility to serve the community," Lefebvre says. "Pre-COVID, we hosted fundraisers and board meetings here. I'm always continuing my education and offer opportunities to my staff, one requirement of our certification. I also served on our township's planning commission for 10 years."
In focusing on energy conservation, Lefebvre would like to install solar panels in the future to provide their own off-grid energy. They conserve water by no longer irrigating.
"Except for in the initial years, we are very mindful that even though we're surrounded by all these wonderful, beautiful freshwater lakes, there is a limit to what we can withdraw for farming," she says. "Once a perennial wine grape vine gets to be about 5 or 6 years old, their taproots are pretty deep, and they get good at foraging for water."
They have not irrigated in five years and plan to do so only when it becomes necessary to support a crop.
Serene setting
WaterFire's tasting room is nestled between Traverse City and Charlevoix, about 6 miles north of Elk Rapids and a mile off U.S. Route 31.
Harvested grapes are taken to Left Foot Charley for crushing and winemaking. Customers can choose an estate wine, made from grapes grown in the vineyard such as Gruner Veltliner or a dry Riesling, or opt for a Cuvee Blanc, with grapes sourced in Michigan — or a red blend, made from California grapes. Hard cider is also an option.
Newman has a full-time, off-farm job, but Lefebvre can likely be found scouting vineyards or lending a hand with seasonal staff in the tasting room. Large doors inside the tasting room open up the vineyards, where guests can enjoy the hilly vistas.
"It's secluded, peaceful and serene with no road noise," Lefebvre says. "It's a different experience than being on a busy wine trail."
Locally prepared foods are available, as well as an attached Airbnb for rent. WaterFire is open six days a week from May through October and features tastings, glass pours, wine and cheese parties, as well as a wine-dinner series. Weekend hours are available from November to April.
Lefebvre says they plan to grow production and their space in the near future, while continuing to promote their devotion to growing grapes and producing wine sustainably.
About the Author(s)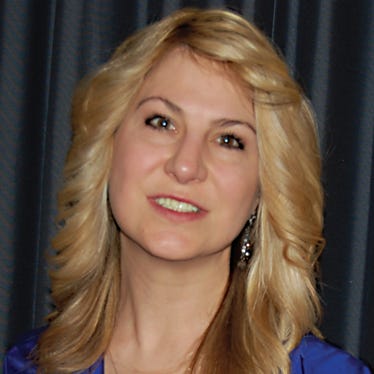 While Jennifer is not a farmer and did not grow up on a farm, "I think you'd be hard pressed to find someone with more appreciation for the people who grow our food and fiber, live the lifestyles and practice the morals that bind many farm families," she says.
Before taking over as editor of Michigan Farmer in 2003, she served three years as the manager of communications and development for the American Farmland Trust Central Great Lakes Regional Office in Michigan and as director of communications with Michigan Agri-Business Association. Previously, she was the communications manager at Michigan Farm Bureau's state headquarters. She also lists 10 years of experience at six different daily and weekly Michigan newspapers on her impressive resume.

Jennifer lives in St. Johns with her two daughters, Elizabeth, 19, and Emily 16.
Subscribe to receive top agriculture news
Be informed daily with these free e-newsletters
You May Also Like
---