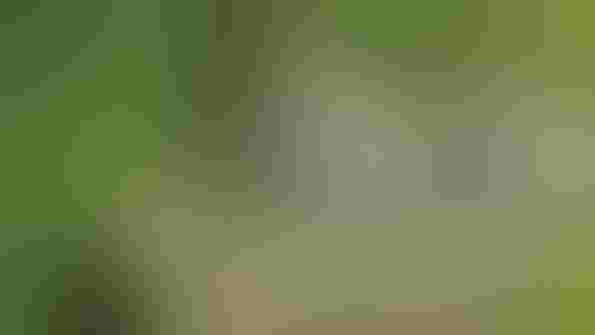 As events continue to unfold in our nation's Capital, it will be interesting to see what tweets may come from the Trump Administration regarding one of today's hottest topics and among the most challenging issues facing farmers, ranchers and small businesses in general; healthcare.  Even as the new administration attempts different changes, and proposed policy has already begun to roll out, business owners are struggling to pay rising costs. 
Each year, I crisscross the country attending seminars, presenting speeches and providing educational training for a wide spectrum of individuals involved in agriculture. Recently, one of the major concerns repeatedly raised is the high cost of healthcare coverage. In Minnesota last year, a written survey of 700 participants showed healthcare as the number one issue, edging out water and environmental regulations.
At recent producer and lender seminars in Nebraska, the issue nearly exploded.  During a break, a producer presented me with a computer printout of four different coverage options including premiums for his family of four. In each option, his premium was at least 30 percent higher that his current payment.  Another producer indicated his plan had a 25 percent hike, and came with a $12,000 deductible. The longer the discussion was open, the more individuals shared their frustration and even despair over this considerable expense increase given the downturn in farm economics.
Interestingly, one producer broke his cost down on a per bushel basis. His grain operation is separated into enterprises for each crop; corn, soybeans and wheat.  On a per bushel basis, healthcare costs for his business calculated to 14.5 cents per bushel of corn, 27 cents on soybeans and 24 cents on wheat. He also noted that when corn was $7 per bushel, soybeans were $18 per bushel and wheat was $9 per bushel, these healthcare costs were manageable.  Now that commodity prices at half those levels, the healthcare line item on his budget is approximately 6 percent of the revenue generated per bushel. 
As the new administration examines healthcare options, I hope they will reach out to small business owners, farmers and ranchers to see how rapid increases in premiums are impacting already tightened cash flows.  Undoubtedly, healthcare is a challenging problem to address, but without the input of those most affected, a solution is likely to be harder and less effective.  
When discussing this topic, producers and others agree that healthcare coverage is a priority, but they are asking at what cost. I cannot help but wonder if this message will get through to the Tower Team, White House and our other elected representatives as America's farmers and small business owners look for some relief. 
About the Author(s)
Subscribe to receive top agriculture news
Be informed daily with these free e-newsletters
You May Also Like
---