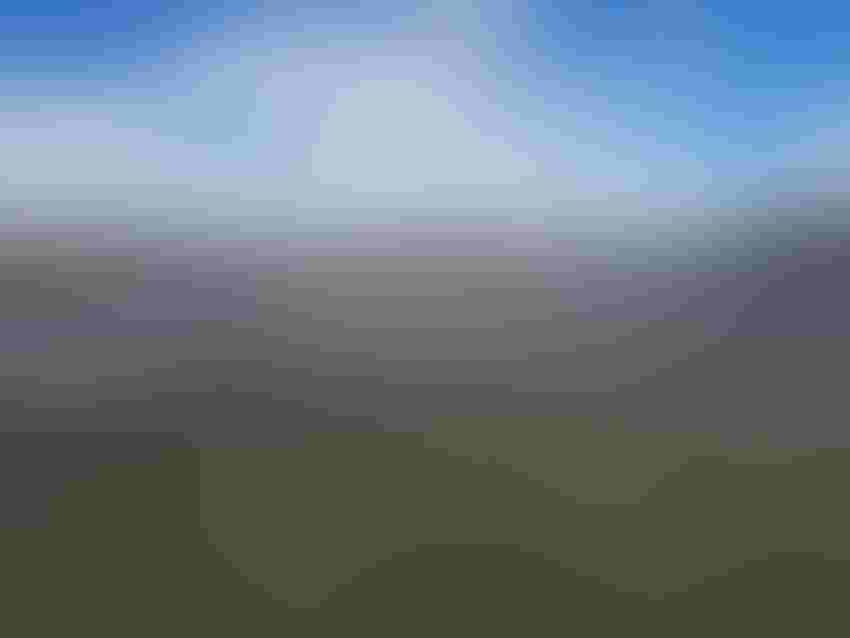 Melted and muddy pastures encouraged beef producers this winter to spend to much on otherwise low-value forage.
Alan Newport
A big chunk of the eastern U.S. has been inundated the last five or six months with far-above-normal rainfall, which has been a reversal of normal fortunes.
People are used to hearing livestock people moan about how dry it is, but the most common moan lately has been, "Enough already, what happened to the sun?"
In a lot of places it was too wet to make hay, so thousands of acres of hay were either not cut or the hay rotted before it could be harvested. Hay prices this winter set record highs over a big swath of country. People paid more for hay than could possibly be regained from production of the animals it fed.
Another and much wiser action taken by some was to destock to a level their pasture could support.
There are several lessons to be learned from this train wreck. First, livestock production is most profitable when it is based on increasing the monetary value of the resources used. Turning low-cost forage into high-value animal products is a viable business plan. It breaks down, however, when the cost of forage rises in relation to the price received for the livestock. Then we lose profit margin. This can happen in several ways. The margin can change due to weather as we saw this past year. The most successful way to guard against the effects of bad weather, fire or other calamity is to build and maintain a high level of health in your pastures. This is done most successfully, before problems develop and when growing conditions are normal. It helps also to develop an attitude of constant vigilance for the early signs of impending trouble, have a plan to deal with said trouble and be ready to act when the time comes. "Gee, I hope it rains," is not a plan.
The profit margin shrinks as well when we increase inputs and drive up the cost of forage. Areas with the ability to grow tame pasture plants – I no longer use the term "improved" pasture plants – are especially prone to spend more than can be justified by the potential for profit. It is easy to be seduced by heavy yields of green forage growing over extended periods, but the question is not how much forage we can grow on an acre but rather how much sustainable profit is produced per acre.
Those of you who follow my scribblings know that that I am rabid that operations should produce both fiscal capital, meaning money in the bank, and biological capital, meaning high ecological health. Money gained by selling off resources is never enough to pay for the damage. In many cases, we have spent the last 80-90 years living on the biological wealth accumulated over many years. How many areas have anything like the amount of soil carbon that was common before the industrial agriculture era? As this biological capital is depleted, fiscal capital will soon follow. Industry has developed all sorts of materials and practices designed to allow us to keep doing what we have been doing and limp around the problem. In most cases, these "cures" treat only symptoms and, by reducing the amount and kinds of life present, make the problems worse rather than better.
Real solutions to the problems of agriculture will require radical changes in agricultural philosophy. The remedies lie not in more powerful pesticides but rather in using management to change the growing conditions that currently favor pests – be they plant, animal or microbe – over what we are trying to promote.
Todays' farmers and ranchers are faced with multiple production problems: Herbicide resistant weeds, soils with poor water intake and holding ability, explosions of pests of plants and animals, and ever shrinking profit margins. All these problems can be corrected or greatly reduced by changes in management. Some of the changes are simple, such as longer recovery periods after grazing to increase forage health. Some of the changes, such as returning animals to crop lands, require more thought and planning.
The biggest change, however, is in moving from a kill-the-pests mindset to one of promoting life. The grasslands that developed, prior to human influence, in many different areas did not need weed spray, worm poison nor predator control. The best paying job we could hold is to mimic the techniques nature uses so successfully.
Subscribe to receive top agriculture news
Be informed daily with these free e-newsletters
You May Also Like
---