Mark Abney is Georgia's new peanut entomologist
Mark Abney is Georgia's new peanut entomologist
Mark Abney has been named Extension entomologist at the University of Georgia in Tifton.Abney comes to Georgia from North Carolina State University.The burrower bug is just one insect causing problems for the state's peanut producers.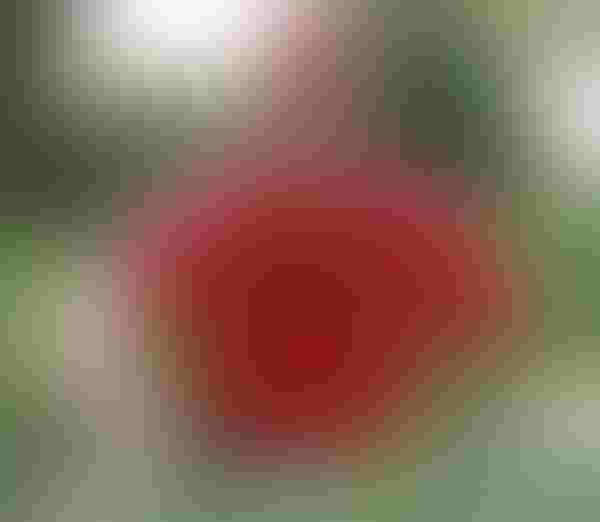 <p> MARK ABNEY will start his new position as UGA peanut entomologist on Monday, June 10.</p>
Raymond Noblet is nuts about the newest addition to the University of Georgia Entomology family.
Starting June 10, Mark Abney will man the peanut entomologist post at the UGA Tifton Campus. Abney, a native of Cochran, returns to his home state after more than a decade at North Carolina State where he worked as an entomology researcher and Extension specialist.
"I think we've all known for a number of years that we desperately needed insect pest management support for the peanut industry," said Noblet, head of the UGA entomology department in Athens, Ga. "I think Mark is a guy who will not only do this, but do it with excellence."
Abney arrived at N.C. State in 2001 as a Ph.D student. He was later hired as a researcher before assuming an Extension specialist role in 2007. He has been exclusively working with insects' impact on vegetables. He says transitioning to peanuts shouldn't be difficult.
"The main thing is understanding the cropping systems and understanding the insects and their biologies, their life histories," Abney said. "Then you develop control strategies based on those things."
Abney expressed excitement about his new position at UGA.
"I think it's a great opportunity for me, career wise to come down there and work in a system that really values applied agricultural research and has made a commitment to that line of work," Abney said.
 Abney's arrival at UGA means peanut farmers around the state will have an outlet to discuss concerns over insects, like the burrower bug. For several years, peanut producers have had major problems with the bug, which lives in the soil and feeds on kernels inside the pod.
 As Abney stated, the bug's not in every field and not in fields every year, making it impossible to predict. Control strategies haven't been worked out but are high on Abney's list of priorities. He also plans to deal with other insects like the three cornered alfalfa hopper and spider mites.
"It's a big responsibility. It's going to be a big challenge," Abney said. "We're not going to be able to solve all these problems overnight. It's going to be kind of a grind to get the answers we need."
According to the 2011 Georgia Farm Gate Value Report, peanuts were the third most profitable commodity, generating $586,414,003.
          More from
Southeast Farm Press
Subscribe to receive top agriculture news
Be informed daily with these free e-newsletters
You May Also Like
---