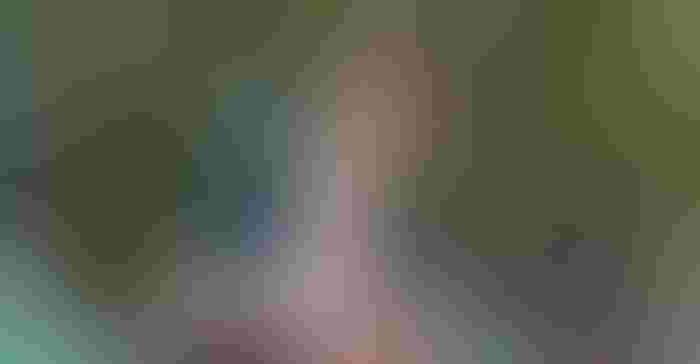 Editor's note: This is the fourth in a series of stories highlighting the Farmer Veteran Coalition and its 2021 Farmer Veteran Fellowship Fund grant awardees.
Gus Franchi grew up in Massachusetts with his parents who were into gardens, natural foods and nature. With high school friends, he would drive from one farm to another to throw hay bales in the summers. And as a young teenager, he saw the film "Food Inc."
"I knew that's what I wanted to do," he says.
He started listening to podcasts, watching YouTube videos and reading books. But before he could pursue agriculture, he graduated high school in 2012, enlisted in the Marines in 2013 and was stationed in North Carolina as a reconnaissance man within the Second Marine Division. "I always wanted to be a Marine — that was the only thing that came before farming," Franchi says.
To become a Marine reconnaissance man is quite the task, he says. "I loved serving my country, doing something with purpose, being challenged, jumping out of planes and shooting guns, but what I liked most was the guys serving with me — they were men among men."
At one point in the Marines, Franchi was aboard a Marine Expeditionary Unit ship in the Mediterranean Sea. He almost chose to stay in the Marines. "I thought, should I stay in and continue the progression, or get out and farm? I chose the hard route."
In 2018, Franchi was honorably discharged and married Melissa Shaw, who is a teacher and has authored a children's book. Franchi, now 28, worked in construction for a short time in Boston, while also living at his in-laws' home, working on their hog and beef farm in New Hampshire. A month out of the Marines, he purchased a few laying hens. He'd done a lot of research to prepare for a career in agriculture.
"But honestly, I should have done more research on land acquisition," Franchi says. "Land is so expensive, and it's hard to get started."
Raising hogs
To raise hogs, he's now leasing 50 acres of woods in Mason, N.H., from his in-laws and turning it into a farm. The first year, he purchased five pigs. The year after, he bought 20, and now he's lost count. By driving around, knocking on doors, he leased another 12 acres in 2020, a former horse farm, to raise his grass-fed beef. He used a grant he received through the Farmer Veteran Coalition to buy temporary fencing for paddocks.
Now in its 11th year, the FVC's Fellowship Fund has granted more than $3.5 million in support of 800-plus military veterans pursuing careers in agriculture. As one of FVC's core programs, it helps beginning farmers and ranchers with what's often their greatest hurdle — access to startup capital.
Because he's leasing land, everything Franchi invests in is portable. "I don't have a barn; I have portable huts and fencing," he says.
He's not the most savvy at social media, but he's been able to establish steady demand for his hogs. "I've made plenty of mistakes along the way," Franchi says. "But my job driving a truck allows me to listen to podcasts and YouTube lectures and learn from others."
It's also where he learned about the Farmer Veteran Coalition grants.
Out of the 20 hogs, he sold a couple as roasters, sold a few halves and wholes, and bought some freezers for stocking, while keeping five sows to source his piglets. "I finish off a small group in the spring, and then a bigger group in the fall — at this point, that's working for me," Franchi says.
People he meets through his full-time job, social media and word of mouth have kept the demand growing.
He's raising mostly heritage breed mixes on multiple paddocks. "I love it when customers come to the farm, and I can explain how we're rotating the pigs," Franchi says. "They can see what they are eating. … It's local, it's heritage, it's pastured, it's raised by a veteran, and when customers taste it, it's a superior product. There's nothing like it in the store."
Before the introduction of hogs, the woods was logged, but not clear-cut. Franchi is using two strands of electric temporary fencing. "I have two big rectangles, and then I give them [pigs] smaller rectangles within each, and then they rotate clockwise around the two rectangles," he explains. "And then there's like the farm road, what I call it, down the middle. I'm building permanent fence, just outside the temporary as I go."
Expanding into beef
Franchi started with three beef cows in 2021 and has now expanded to eight. They added turkeys and are also growing their family. Gus and Melissa had a daughter, Eleanor, 2½ years ago, and a son, George, who just turned 1. "On Sundays, we give Mom a break. I put Eleanor in a backpack for kids and go build all the paddocks for the week," he says, noting that he establishes 15-20 paddocks for beef on each half of the property.
Franchi is hesitant to answer what his goals are except for the word "profitable." He's preparing himself to make hard decisions if, for instance, it doesn't make sense to continue beef, or if it makes sense to do more pigs.
"I don't know, honestly, what the future looks like, but my goal is to keep growing, while maintaining my standards," he says. "My hope is that in a few years my reputation will be good enough, and I will have met enough people that I have the opportunity to lease more land."
Little George and Eleanor are very interested in farming. "While the farm was started before they were born, they are quickly becoming the biggest reason I want to farm," Franchi says. "If they don't want to farm when they grow up, that's fine. I just want them to appreciate hard work and where food comes from. And I can't imagine a better way to spend time with my kids."
Subscribe to receive top agriculture news
Be informed daily with these free e-newsletters
You May Also Like
---