Historically low interest rates offer some farmers opportunity to reduce debt load.
Getty Images
If a silver lining exists in the current economic downturn, it may be that historically low interest rates might offer farmers an opportunity to lower total expenses.
"If they have equity, they may want to look at finances and determine if they have enough working capital to weather the storm," says Brian Philpot, CEO and principal owner of AgAmerica Lending, Lakeland, Fla.
"This is a good time to talk to lenders about lines of credit," Philpot said. "Look at your balance sheet and if you don't have what you feel like's enough potential working capital, talk to your lender about your line of credit.
"Think ahead rather than waiting until the last minute and just hoping," Philpot said. "Plan for it, right now. Farmers have to have cash on hand and available credit to weather the storm and get crops in the ground on time."
Evaluate debt load
He advises producers to evaluate all debts and look for better bargains. "Interest rates have fallen to an all-time low. It's time to play offense."
He says the farmer's best asset is his farm. "He can use the farm to refinance, consolidate debts, get total debt load down and reduce total expenses."
He cautions farmers not to overreact to a situation brought on by circumstances beyond their control — coronavirus and a slumping oil market.
Related:6 factors for a successful farm partnership
"No one should overreact," he says. "Don't assume the sky is falling."
He says agriculture holds a few face cards. "People still have to eat. Farmers are not making Gucci bags, not producing a luxury."
Short-term challenges
He adds that transportation and labor pose short-term challenges. Much of the country's transportation system will be limited with travel restrictions. "Getting things from here to there will be a problem in some cases," he says. Quarantines, he adds, will add more stress to an already tight agriculture labor situation.
"Take a deep breath," Philpot says. "This is not the time to make huge expenditures. Take a measured approach, reset and make sure to get some clarity over the next month or two before making any huge, long-term expenditures."
He says the China trade issue is still in a fog. "We need more clarity there. We all have had a strong feeling that China wasn't going to buy as much as they said they could, but are they even going to follow through with what we thought a few weeks ago? I think China's purchases six months from now may be telling. We need the clarity on that before doing anything long term."
He says recent AgAmerica loan activity indicates farmers are taking advantage of low interest rates. "Loan requests numbers have not dropped off this week (March 9-13). Rates have fallen, so I think that's part of it. Farmers are smart and they're continuing to make good decisions."
He says low interest rates, even during hard economic conditions, allow farmers to reevaluate farm finances and see how they can cut finance costs," Philpot said.
That could be the silver lining in a dark cloud.
About the Author(s)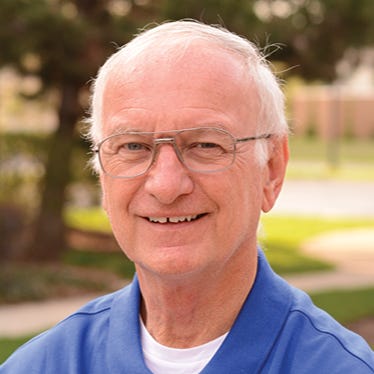 Ron Smith has spent more than 30 years covering Sunbelt agriculture. Ron began his career in agricultural journalism as an Experiment Station and Extension editor at Clemson University, where he earned a Masters Degree in English in 1975. He served as associate editor for Southeast Farm Press from 1978 through 1989. In 1990, Smith helped launch Southern Turf Management Magazine and served as editor. He also helped launch two other regional Turf and Landscape publications and launched and edited Florida Grove and Vegetable Management for the Farm Press Group. Within two years of launch, the turf magazines were well-respected, award-winning publications. Ron has received numerous awards for writing and photography in both agriculture and landscape journalism. He is past president of The Turf and Ornamental Communicators Association and was chosen as the first media representative to the University of Georgia College of Agriculture Advisory Board. He was named Communicator of the Year for the Metropolitan Atlanta Agricultural Communicators Association. Smith also worked in public relations, specializing in media relations for agricultural companies. Ron lives with his wife Pat in Denton, Texas. They have two grown children, Stacey and Nick, and two grandsons, Aaron and Hunter.
Subscribe to receive top agriculture news
Be informed daily with these free e-newsletters
You May Also Like
---