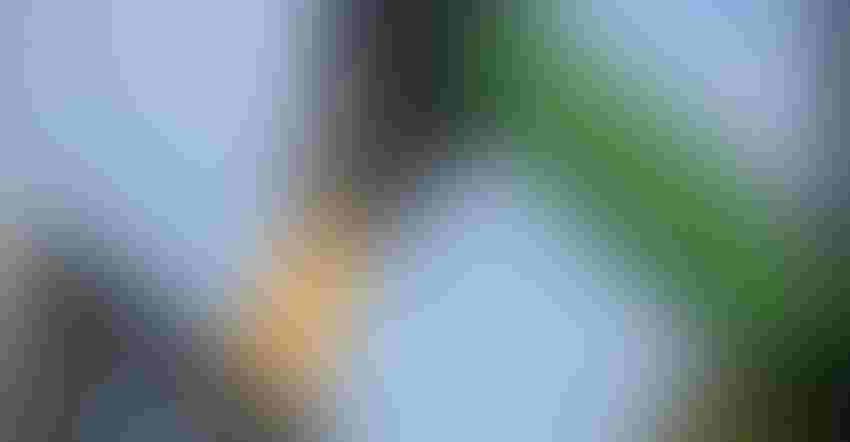 LEASE-PERSONALITY TIE: Are you getting half the crop as the tenant, paying cash rent or paying cash rent plus a bonus in a good year? Part of these terms may hinge on knowing the landowner's personality.
Tom J. Bechman
Experts in farm leasing say that over the long haul, landowner returns from major types of leases — cash rent, share lease or flex lease, or a combination of the two — tend to come out pretty much equal. However, returns to the landowner can vary considerably among lease types in any given year.
"The type of lease you choose really needs to be based on you and your goals for your farm," says A.J. Jordan, veteran farm manager with Halderman Farm Management and Real Estate, Wabash, Ind.
For a different perspective on choosing the right lease for you and your farm, consider personality types, and the kinds of leases that may fit them best, Jordan suggests.
Landowner traits
Here's how Jordan sizes up landowner personality types:
Risk-averse; wants guaranteed, predictable income. "Straight cash rent is the clear winner here," Jordan says. For landowners who need to know what their income will be, straight cash rent will give them peace of mind.
Just wants to keep it simple. Again, a straight cash rent lease probably comes out on top. You can't get a whole lot simpler than X dollars per acre. Share leases — whether traditional 50-50, or one-third to two-thirds, with one third of the crop net to the landowner — are also simple but require more record keeping.
For those who like flex leases but want to avoid the hassle of details, Jordan says a one-third to two-thirds or 35% lease approximates many flex leases closely.
Wants to be fair with tenant. Jordan says that while almost all landowners want a competitive rate of return, most want to be fair to their tenant. They realize a truly fair agreement needs to be good for both parties.
"For fairness, share leases — whether 50-50, one-third to two-thirds, or 35% — are hard to beat," Jordan says. "Landowners and tenants alike share in good times and bad."
Flex leases can also provide a good measure of fairness to both parties. "One flex lease landowner told me, 'Part of what I like about getting a bonus is that I know that my tenant is making money too,'" Jordan says.
Hates to negotiate. For those who don't relish conflict, negotiating a cash lease, especially in tough times, can be a difficult, stressful or dreaded task, with no guarantees that it will end well. Jordan says a share lease is probably the easiest way around this. For those who don't want a share lease, a flex lease may be the way to go.
Likes to negotiate. Jordan says a reasonable number of landowners enjoy "the art of the deal," and like to negotiate the very best agreement they can. Either a straight cash lease or a flex lease is probably best to meet their objectives. But he cautions that for those shooting for the best possible deal, don't overlook possible pitfalls, such as making sure fertility levels aren't being sacrificed to achieve that high-dollar rent.
Wants to be involved. For retired farmers who just "want to keep their hand in" and enjoy involvement, or for those who want involvement and some managerial control, a share lease is the method of choice.
For those who want even more involvement and control, another option is the custom-hire lease. The landowner assumes all risk but gets all the crop. He or she just hires fieldwork, planting and harvesting done.
Boone writes from Wabash, Ind.
Subscribe to receive top agriculture news
Be informed daily with these free e-newsletters
You May Also Like
---