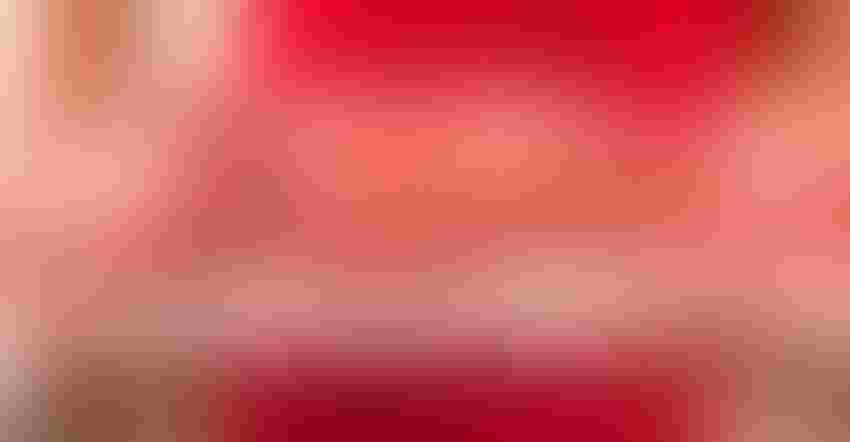 LOCAL MEATS: Efforts are underway nationwide to grow and support local small and midsized meat processors. USDA is offering funding through its Meat and Poultry Processing Expansion Program. Applications are due May 11.
Lisa Romerein/Getty Images
It was March 2020, the month that the World Health Organization declared the coronavirus a pandemic. Meatpacking plants in the U.S. were forced to scale back or temporarily close as COVID-19 affected the workforce and, accordingly, meat supplies available to consumers.
In the small town of Lamoni, Iowa, along the central Iowa-Missouri state line, grocery stores were either limiting purchases or were completely sold out of beef and pork.
Two friends, Tad Whittom and Enos Swartzentruber, started talking over the need for a small meat locker to supply local, fresh products to their community. Meanwhile in nearby Leon, Iowa, Lonnie Cowden posed a question on Facebook about advice on starting a meat locker. As fate would have it, Whittom saw the post and messaged Cowden.
In his research, Cowden looked at a map of meat lockers in southern Iowa. There was a gaping hole in Decatur and Clarke counties and down into northern Missouri. The trio put their heads together and decided if there was a chance, they were going to fill that hole.
However, before crafting a design, Whittom once again turned to Facebook, this time to look for employees. In southwest Missouri, agriculture educator Austin Steele was searching for an opportunity to move closer to family. A friend shared the post, and Steele reached out to Whittom. In college, Steele worked at the Mizzou Meat Market. In high school, he worked at his school's state inspected meat locker in Miller, Mo.
So, Steele, along with Cowden, provided the expertise from the meat processing industry, while Whittom and Swartzentruber supplied the financial backing to make a meat locker a reality.
The four men toured numerous processing facilities and pulled together the best of each to devise their own look. By June 2021, Red Barn Meat Market broke ground on land right off Interstate 35 at the Lamoni exit in southern Iowa.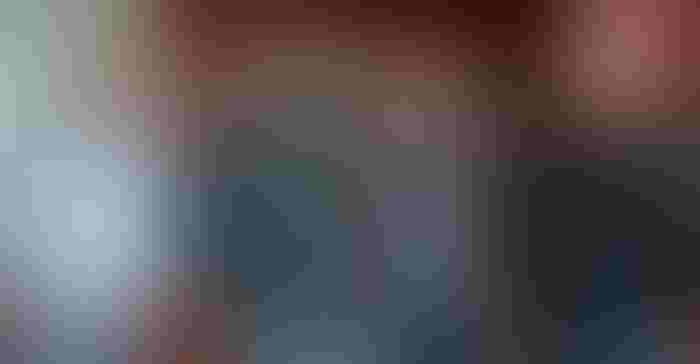 USDA grant funding paid for a portion of the new building project, and Whittom and Swartzentruber provided the rest. While the investment was substantial, they both support making a difference in their small town.
"We want our community members to have a place to go and purchase quality, local meat or have their own processed with us," Whittom says.
Swartzentruber considers the local economic boost.
"For me, it is about bringing another business to our community to provide more jobs," he says. Red Barn Meat Market will employ about 12 full-time employees.
Recognizing the need
The demise of small meat lockers across the U.S. started well before COVID-19 as the meat processing industry consolidated over the years. Then the pandemic sharpened the focus on how "just in time" the U.S. meat processing supply chain is from farm to fork.
In Minnesota, Farmers Union members had been voicing concerns about meat processing consolidation and bottlenecks for some time. When COVID hit, MFU and other stakeholders ramped up their push to the state legislature for funding to help small- to medium-sized meat processors. They also recognized the need for a workforce — specifically trained meat cutters — and worked with two community colleges on training programs.
By the end of the 2021 legislative session, Minnesota lawmakers approved more than $2.6 million for new and upgraded plants, two new meat processing certification programs at Central Lakes College in Staples and Ridgewater Community College in Willmar, a mobile slaughter unit for educational use, and additional state inspection staff.
CLC and Ridgewater are in the process of accepting applications for their one semester meat-cutting programs, which begin this fall. CLC has 13 students enrolled as of late March and can accept a total of 25 students. Ridgewater can enroll up to 20 students.
Both programs are designed for working students, offering courses in the evening and on weekends, with some instruction off-campus with licensed business partners. Enrollment for both is open until programs are filled. Fall classes start Aug. 22.
Dave Endicott, dean at the CLC Staples campus, acknowledges the new meat-cutting programs are fortunate to receive significant financial support.
"We're also getting $2 million [in federal funds] for equipment and program development at Ridgewater and Central Lakes," he says. "We'll have state-of-the-art facilities for training our students."
MFU continues to play a major role by providing support for the mobile meat slaughter trailer and two modular units — one to be used as a chill room and the other for cutting and wrapping — on the CLC campus.
If funding becomes available, a future third unit could be used as a "store" and train students in retail sales. Unfortunately, the trailer and units will not be on campus in time for the fall semester. Instead, students will practice meat cutting in the campus USDA-certified kitchen and at Cub Foods in Baxter and Brainerd.
"We've had such a great experience with partners in the ag and retail world and the support of farmers," Endicott adds. "MFU, the [Minnesota] Agricultural Utilization Research Institute, the grocers' union, our legislators, plus funding from the governor's budget — it's really been an across-the-board bipartisan effort for small and medium farmers."
Future meat processing investments could continue, assuming lawmakers reach an agreement on funding by the end of session in May. This spring, the governor proposed $8.7 million for plant expansion, employee recruitment and training and meat inspection.
The state House proposed $5.2 million for secondary school meat processing training; grants to help start up, modernize and expand facilities; technical training programs; state meat inspection; and financial assistance for South St. Paul Hmong meat processors operating out of the once-closed St. Paul Stockyards. The state Senate proposed $1.7 million, with $1 million of that specifically for secondary school meat processing.
Stu Lourey, MFU director of government relations, acknowledges that meat processing facilities, which require lots of stainless steel, are expensive to build.
"We're trying to rebuild a system that was disinvested, and we've got a long ways to go," he says.
Offering processing and product
Iowa's Red Barn Meat Market expects to open at the end of May for both custom processing and retail meat offerings.
Initial startup will be slow, custom-processing 18 beef and 18 pork carcasses per week. It will ramp up to its 30-30 split quickly. Cowden says interest is already high, with people already asking when they will start taking orders. "We could easily fill out the calendar year right now," he notes.
The company will incorporate technology such as Smart Locker, currently in beta testing, to provide traceability for custom processing orders. Steele explains that the web-based booking platform performs similar to a hotel booking site, allowing customers to select a date for processing, fill out their requests via a cut sheet and even divide up the animal by multiple buyers.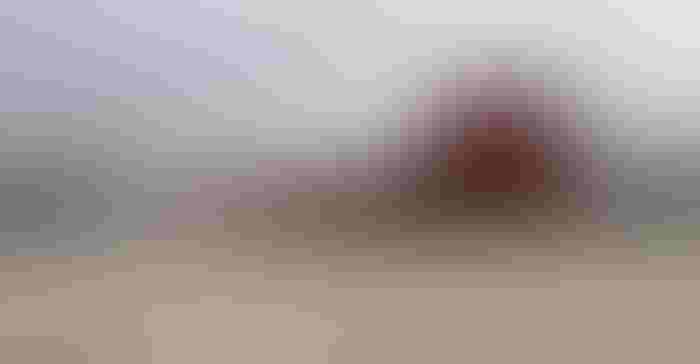 Individuals will pay a small deposit to secure their spot. From the time the animal is dropped off, through processing, into storage and finally at pickup, the product is linked to the customer.
In the retail meat case, Red Barn will offer its own branded beef. Steele says the company will contract with a few farmers to feed out calves with a specific company-approved ration that targets the animal grading Choice Plus or above.
The ability to control quality through feed and cattle sourcing, he adds, will foster a good eating experience for customers. The company also will have a website where customers can order and ship items directly to their homes.
National investment
During the past several months, USDA has announced a number of programs to help expand and upgrade meat processing facilities. USDA Rural Development is making $150 million of American Rescue Plan Act funding available through the Meat and Poultry Processing Expansion Program to fund startup and expansion activities in the meat and poultry processing sector.
USDA's National Institute of Food and Agriculture will provide another $40 million through existing workforce development programs to provide a pipeline of trained workers to meet the demand for both processors and increased independent processing capacity. And the Agricultural Marketing Service will provide $25 million to offer technical assistance to grant applicants and others seeking resources related to meat and poultry processing.
In March, USDA announced extending the deadline to May 11 to apply for MPPEP funding. The agency encourages applications for meat processor startups and expansions that benefit smaller or new farms, tribes and tribal producers, and underserved communities.
The USDA also announced in March the launch of the Meat and Poultry Processing Capacity Technical Assistance Program to provide technical assistance to meat and poultry grant applicants and grant-funded projects. Processors and applicants involved with the Meat and Poultry Inspection Readiness Grant program and MPPEP can access this technical assistance.
USDA also is now accepting applications for $23.6 million in competitive grant funding available through the MPIRG program. Grants can be used to build new or modernize existing processing facilities; update equipment and technology; improve food safety; and for workforce recruitment, training and retention.
For more information on USDA programs, visit usda.gov/meat.
To learn more about the community college programs in Minnesota, visit Central Lakes College and Ridgewater Meat Cutting and Butcher.
About the Author(s) Editor, Missouri Ruralist
Mindy resides on a small farm just outside of Holstein, Mo, about 80 miles southwest of St. Louis.
After graduating from the University of Missouri-Columbia with a bachelor's degree in agricultural journalism, she worked briefly at a public relations firm in Kansas City. Her husband's career led the couple north to Minnesota.
There, she reported on large-scale production of corn, soybeans, sugar beets, and dairy, as well as, biofuels for The Land. After 10 years, the couple returned to Missouri and she began covering agriculture in the Show-Me State.
"In all my 15 years of writing about agriculture, I have found some of the most progressive thinkers are farmers," she says. "They are constantly searching for ways to do more with less, improve their land and leave their legacy to the next generation."
Mindy and her husband, Stacy, together with their daughters, Elisa and Cassidy, operate Showtime Farms in southern Warren County. The family spends a great deal of time caring for and showing Dorset, Oxford and crossbred sheep. Paula Mohr has been editor of The Farmer since 2004. She enjoys covering a wide range of topics that are of interest to Minnesota producers.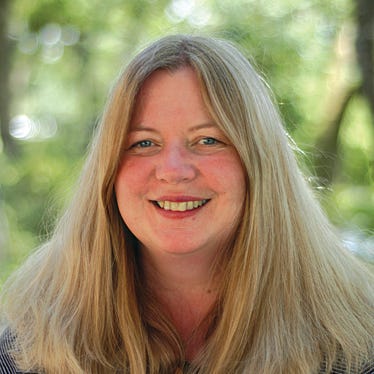 Wisconsin Agriculturist Editor
Even though Fran was born and raised on a farm in Illinois, she has spent most of her life in Wisconsin. She moved to the state when she was 18 years old and later graduated from the University of Wisconsin-Whitewater with a bachelor's degree in journalism.
Fran has 25 years of experience writing, editing and taking pictures. Before becoming editor of the Wisconsin Agriculturist in 2003, she worked at Johnson Hill Press in Fort Atkinson as a writer and editor of farm business publications and at the Janesville Gazette in Janesville as farm editor and feature writer. Later, she signed on as a public relations associate at Bader Rutter in Brookfield, and served as managing editor and farm editor at The Reporter, a daily newspaper in Fond du Lac.
Subscribe to receive top agriculture news
Be informed daily with these free e-newsletters
You May Also Like
---