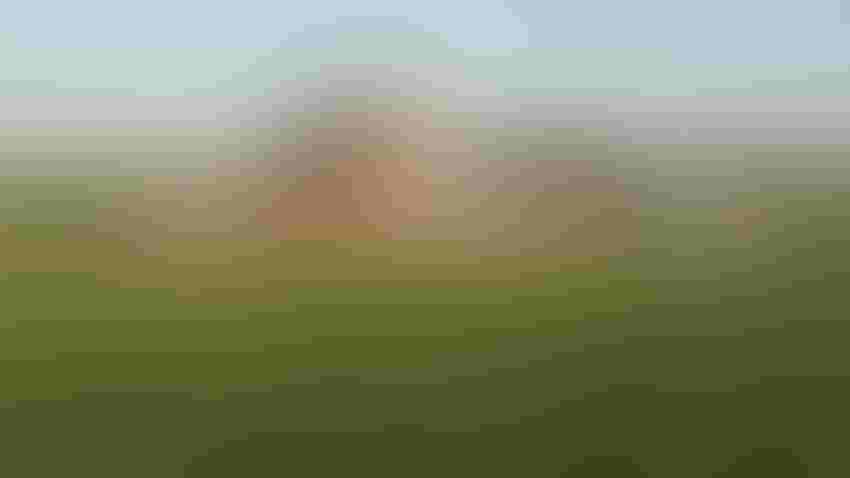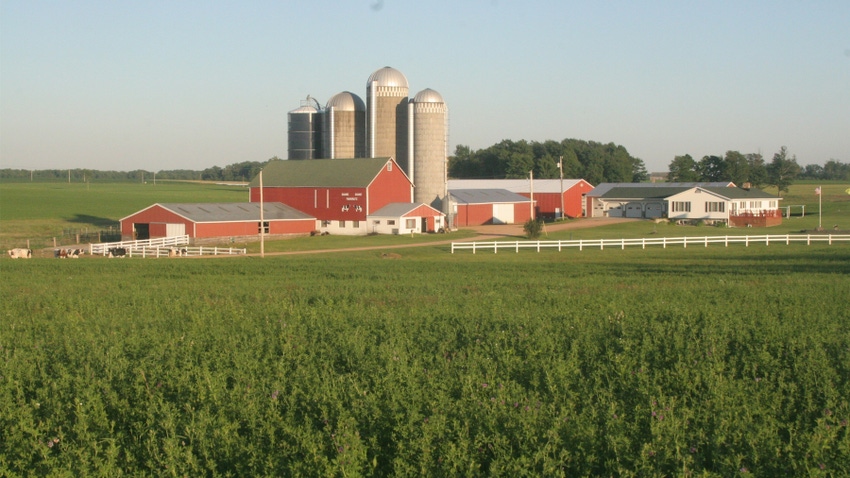 LABOR SOLUTION: Many young people are looking for a mentor to help them begin a career in farming. This can be a win-win situation for an ageing farmer if he or she can find a young person or couple who would like to enter into a farm mentorship relationship.
FARM PROGRESS
I am 63 years old. I farm 220 acres, milk 65 cows and raise 45 heifers in western Wisconsin. My wife works full time at the co-op in town. We are planning to retire in two or three years. It's getting harder for me to do all the work on the farm. I'm wondering if I would be money ahead to sell my equipment this spring and hire my fieldwork done these last two or three years? Or would it be smarter to hire someone part time to help me with chores and fieldwork? My son milks Sunday nights so I can get one milking off per week. He has a full-time job off the farm. What are your thoughts?
Tom Kestell: Now it is a good time to sell good used equipment. The big demand is for the larger size tractors, choppers and so on. But there is also good demand for well-maintained, quality used equipment.
That being said, I am not sure in your area if part-time help is available. Because of your impending retirement, I would take a different approach to your labor situation. There are many young people who are looking for a mentor to help them begin a career in farming, and especially dairy farming. This can be a win-win situation if you can find a young man, woman or couple who would like to enter a farm mentorship program with you.
There are organizations that your Extension agent can guide you through and get you in touch with qualified, honest individuals that could work with you to gain experience and skills under your mentorship. Be very careful to select only individuals who you feel would appreciate your guidance and you could spend quality time with. I think this could be a great way to end your dairy career and help you transition into retirement. This could also lead into transitioning your farm into the next generation.
I would also talk to custom operators in your area to see if they have the desire to operate your land and do it in a timely manner. Remember that most custom operators are used to harvesting large acreages at a time. Investigate if your farm is set up to accommodate their equipment and methods of harvest.
Check out all your options and keep an open mind. Good luck and try to make choices that will help you enjoy the rest of your career and your transition into retirement.
Sam Miller: Your answer depends on several additional questions, such as, "Are there custom-hire options in your area to timely plant and harvest your crops? Is there available dependable labor in your area to hire for chores and fieldwork? What are the tax implications of selling your equipment?"
Start with a visit to your accountant to find out the tax impact of selling your equipment. Spreading out capital gains sales over several years may be a good tax strategy. Also evaluate your plan at retirement — will you sell the farm, rent out the land and/or buildings, or continue to raise crops to sell for cash? Once you have decided this future direction and have the tax impact in hand, then evaluate the answers to the other questions to guide you to an informed decision. Good luck with your plans.
Katie Wantoch: Farming is often a 24-hour, seven-days-a-week, 365-days-a-year job. There isn't much downtime if you are the sole operator. As the average age of Wisconsin dairy farmers increases, there is a concern about safety, health and well-being of older farmers. Getting older doesn't mean you have to end your farming career. However, you could take steps to reduce your day-to-day farm activities.
First, be sure you have discussed any changes with your spouse and children. Their input could assist with your questions. Next, honestly evaluate your physical limitations. Working on a farm is inherently risky. The length of your workday will be shorter as you age. Could you stop and rest around the farm when doing chores? Also, your reaction time may be shorter, so how you handle cattle or machinery may be different.
If you decide to hire help, keep a to-do list handy so you can jot down things they can help with. If you take time to think through your options, weigh the pros and cons, you probably will have your answer.
Consider forage options carefully
We have been hiring a custom operator to chop haylage and corn silage for our 300-cow dairy for the past five years. We are not always first on their list, and our first-cutting alfalfa has suffered a bit in recent years. This year they got our corn silage half done before the rains came. The cost for these services isn't cheap, and we are starting to think we should buy a self-propelled chopper and wagons and do it ourselves. Would it be wise to buy our own chopper and wagons? Please advise.
Tom Kestell: I'm glad to see you are concerned about the timeliness and quality of feed that is produced for your dairy. Profitability of a dairy farm is directly tied to the forage that is harvested and stored properly. I am always reluctant to make huge changes in the operation of my farm without trying to work within the present system to make things better. Is it possible to negotiate with your custom operator about your harvest schedule? Would financial incentives help to get more timely service? By this I mean prepayment, a slight premium or other incentives that you can think of. Are there other custom operators you could have more priority status with?
Pursue all avenues in your present mode of operation before you make the huge investment in equipment and time to return to harvesting your own forage.
To help with this process, write down everything you will need to purchase and the personnel it will take to operate this additional equipment. Do you have the skilled operators on the farm now? Or will you have to hire these people? Are skilled personnel available in your area? Will harvesting your own forage take time away from the management and care of your dairy herd? Most people, especially farmers, always think that we can do a better job than everyone else, but can we?
As I mentioned earlier, talk to your custom operator about your concerns. Try to come to an understanding of their situation, and also possible areas that you can improve on together. Communicate with new startup operators and what service and timeliness they can offer. Finally, look into the investment of purchasing your own equipment. Be realistic, with your eyes wide open, and the right decisions will present themselves. Do not make hasty decisions, because even the purchase of wagons might take a year or more to acquire. Good luck.
Sam Miller: This question suggests the use of a partial budget analysis. This analysis comes in two parts: a financial analysis and a qualitative analysis. Start with the financial analysis, and compare and contrast the cost of custom hire to the costs associated with buying and operating the chopper and wagons. The cost of the equipment should be the annual cost of depreciation plus the operating costs of fuel, repairs, labor and insurance.
The qualitative analysis should compare the quality and timeliness of harvesting yourself vs. the uncertainty of relying on the custom harvester, and other pros or cons not covered in the financial partial budget. When you have the costs-benefits and pros-cons down on paper for these two analyses, then you can make an informed decision. Good luck evaluating your options.
Katie Wantoch: Whether to hire a custom operator or purchase your own machinery is a difficult decision. Try to find the best option to improve quality of feed, thus improving milk production of the dairy herd and ultimately the farm's profitability. Partial budgeting is an analytical tool for determining this answer.
Kevin Bernhardt, Extension farm management specialist, indicates it is also a method for analyzing operational changes: hiring vs. owning. Consider asking yourself: What will the increased revenues be? What will the eliminated or reduced costs be? What will the increased costs be? What will the eliminated or reduced revenues be? After answering these questions, you should compare the net change. If it is positive, then the change may be warranted.
A partial budgeting tool can assist with cash flow changes, but an economic analysis also includes non-cash items, such as depreciation, unpaid labor and management, and opportunity costs. See Bernhardt's article for an Excel spreadsheet tool and instructions. You can consult multiple sources to help determine costs and identify the more volatile estimates, and thus where sensitivity should be included in your analysis.
Agrivision panel: Tom Kestell, dairy farmer, Sheboygan County, Wis.; Sam Miller, managing director, group head of agricultural banking, BMO Harris Bank; and Katie Wantoch, statewide University of Wisconsin Extension farm management outreach specialist/professor of practice. If you have questions you would like the panel to answer, send them to: Wisconsin Agriculturist, P.O. Box 236, Brandon, WI 53919; or email [email protected].
Subscribe to receive top agriculture news
Be informed daily with these free e-newsletters
You May Also Like
---