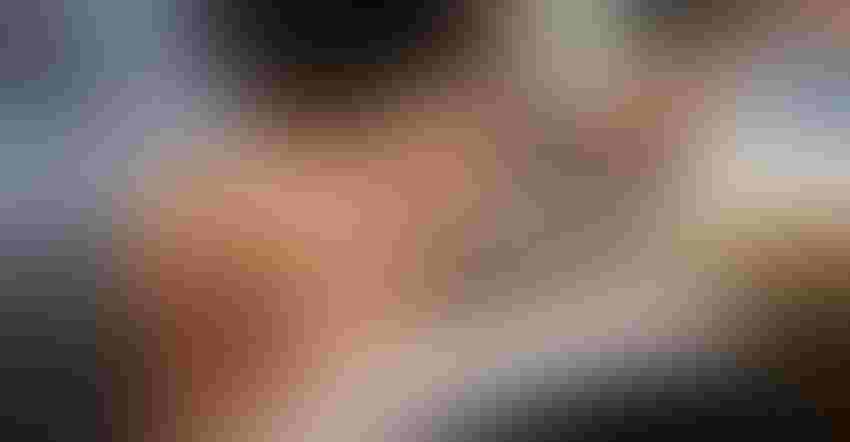 AGREEMENT WORKSHEETS: Attendees at the University of Minnesota farmland rental agreement meetings will receive worksheets to help them prepare their own 2019 rental agreements.
rihardzz/Getty Images
Extension educators in ag business management with the University of Minnesota will host dozens of meetings this fall and winter focused on fair farm rental agreements.
The programs are free and open to farmers, landlords, agri-business professionals and others, according to David Bau, an Extension educator and co-instructor.
"Farmland rental rates have been heading lower the last couple of years due to lower commodity prices," Bau said in a website post. "Following earlier records, the prices for corn and soybeans in recent years are significantly lower. Determining a fair, profitable farm rental agreement is a challenge in today's economy."
Bau will be co-leading the meetings with Nathan Hulinsky, also an Extension educator in ag business management.
The two Extension educators will examine several ways to negotiate fair rental agreements that satisfy the landowner and farmer. Topics covered at the meetings will include local historic and projected farmland rental rate trends, and current farmland values and sales. A worksheet will be provided and discussed that will help determine a fair rental agreement. Input costs for 2018 will be presented along with current 2018 corn and soybean prices. Worksheets will examine 2019 costs, what is affordable rent that a farmer will be able to pay in 2019, the rate of return to the landlord at current market values, and an examination of flexible rental agreements.
Upcoming meetings in November are:
Nov. 13. 9:30-11:30 a.m., Long Prairie; 1:30-3:30 p.m., Little Falls
Nov. 14. 9:30-11:30 a.m., Alexandria and Chaska
Nov. 14. 1:30-3:30 p.m., Alexandria and Elko-New Marke
Nov. 15. 9:30-11:30 a.m., Melrose
Nov. 15. 1:30-3:30 p.m., Foley
Nov. 16. 9:30-11:30 a.m. and 1:30-3:30 p.m., Worthington
Nov. 19. 9:30-11:30 a.m., Sleepy Eye
Nov. 26. 9:30-11:30 a.m., Olivia
Nov. 26. 1:30-3:30 p.m., Willmar
Nov. 27. 9-11 a.m., Ada
Nov. 27. 1-3 p.m., Crookston
Nov. 28. 9-11 a.m., Red Lake Falls
Nov. 28. 9:30-11:30 a.m., Gaylord
Nov. 28. 1:30-3:30 p.m., Hutchinson
Nov. 28. 2-4 p.m., Bagley
Nov. 28. 9:30-11:30 a.m., Owatonna
Nov. 29. 1-3 p.m., MorrisNov. 
Nov. 29. 1:30-3:30 p.m., Faribault
Nov. 30. 9:30 a.m.-11:30 a.m., Pipestone
Read more details about the U-M Extension ag business management events.
Or, contact Bau at [email protected] or 507-360-0664.
Subscribe to receive top agriculture news
Be informed daily with these free e-newsletters
You May Also Like
---