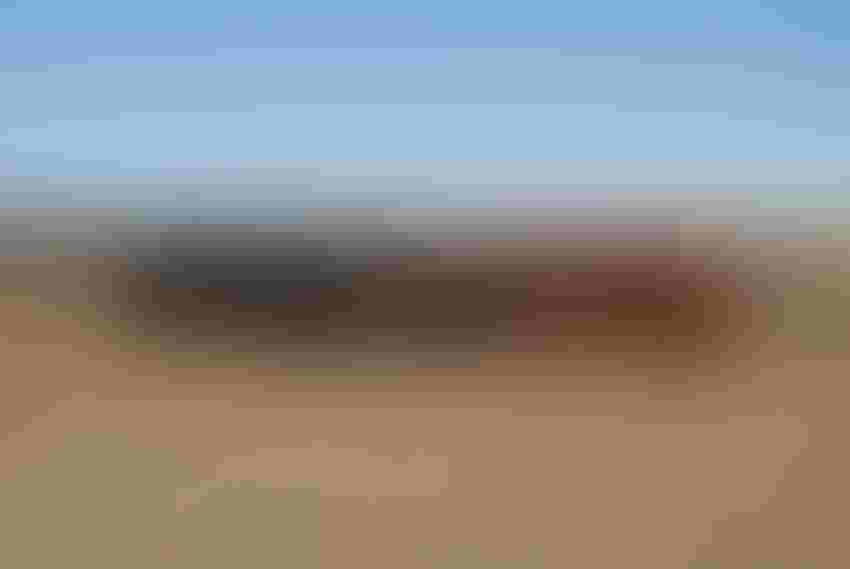 Land cost is truly one of the highest inputs for well-run grazing operations.
Alan Newport
In our area the lack of availability of pasture ground for cattle has not eased up a lot since the fall of corn, bean and wheat prices.
Some of this is due to the amount of acreage and the lack of fence. Actually there is usually the absence of both on a regular basis. Never has the importance of profit per acre been more important than it is in our area.
The institution and principles of the natural model understanding can keep most operations in business.
Further, maximum profitability per acre not production per acre is the big message.
Health has to be more than minimal and I'm talking about not only the cattle but also the soil and the forage. Everything relates and depends on everything else. We are what we eat. The same is true of our soil, plants, and animals. Adaptation is very important but a buffering of systems is essential. Near nothing yields near nothing.
High-dollar dirt needs to become highly productive soil that grows huge amounts of nutritious forage biomass. Cattle must be capable of performing well in our environment and we must be able to institute supplementation that optimizes profitability. There are people out there that want to yank the supplement. In our area that most often is a mistake, a big mistake.
The truth is that in our environment (Cumberland Highland Rim) cattle need supplement most every day of the year. The same is true of the soil. With an inch or more moisture every week something is going to grow if cattle are not standing over the same spot for lengthy periods (maybe just more than a few hours). As we extend the period of animal absence and increase the animal density, really great things happen if there has been a high growth of plants in species, diversity and biomass.
If we can sell an 800-pound yearling steer off of four acres that he and his mother have run across for less than two years we can make good money if we have spent less than $400 on the pair. In our area good pasture land is bringing $50 per acre rent and accounts for 50% of my $400-per-pair cost.
I am a proponent of the natural model, soil and plant health, and high ranch profitability. I also took an oath to animal and human health almost 50 years ago. But the big question is the high cost of land: Is it too costly for us to stay in business? No, but it is priced to totally require that we do a hell of a lot better job than I routinely see in my travels.
In the past, land in North America has been commonly viewed as a cheap resource to be quickly mined. The pilgrims who came before us overcame near impossible obstacles to remove much of the natural fertility that was readily available. Organic matter in the form of humus and high mineralization changed drastically in a matter of years. Rebuilding some of the tilth and mineralization was successful in the 1930s and early 1940s. But there was a big change. Remember that soil is usually the most productive the second or third year following the breaking out of new ground. With the advent of chemical (NPK) salt fertilizer and their big-time acceptance after WWII, the new-ground-old-ground behaviors changed. Quickly, soil became something to hold a plant upright. The fertilizer and rain or irrigation grew the crop.
Sorry, but truth is that lots of ground can grow a good crop on a near-perfect year. But there ain't many perfect years.
Therefore I believe it pays to remember these six things:
Animal growth and health requires mineralization.

Plant growth and health requires mineralization.

Plants and animals require longevity in order to be highly profitable, so most plants need to be perennial.

Soil health (usable carbon) is a major factor in mineral and nutrient transfer.

Worn-out soil has little chance of making good profits in a grazing operation initially.

Do not fail to consider drought when looking at land to rent. What happens when it does not rain for six weeks? For six months? longer?
Here are several considerations we use when looking at ground to rent:
Time - If the owner will not rent for 10 years then we're almost done. It'll usually take two to five years to become goodly profitable. Less than 10 doesn't leave much room.

What does the soil look like and test? A shovel used on multiple locations seldom lies. Check the colloidal saturation at the lab. Take really good samples.

How far out? Distance is important as is acreage and forage. Few people can manage 30 cows that are 30 miles from headquarters in a way that is regularly profitable.

Are the exterior fences good?

Water? Shade? Stocking rate?

Availability of electricity?

Neighborhood, history? Dogs, thieves and similar? There are places where we don't need to land.
Truth of the matter is that "No, thank you" is one of the most important phrases in a cattleman's language. Lots of places won't work. If we spend a day or more looking at maps, sticking a shovel in the ground, researching the community, studying the plant life, shade, water and fences and then decide on against a place, that's often time and money well invested. If our attitude is that we have just got to have a certain place then we are usually screwed on the front end.
The land that joins us at headquarters is worth at least 200% more expensive than other ground. This is true whether we are buying or renting. What I've said above is still true and if the lease is not on paper and substantial then we likely made a mistake.
Subscribe to receive top agriculture news
Be informed daily with these free e-newsletters
You May Also Like
---