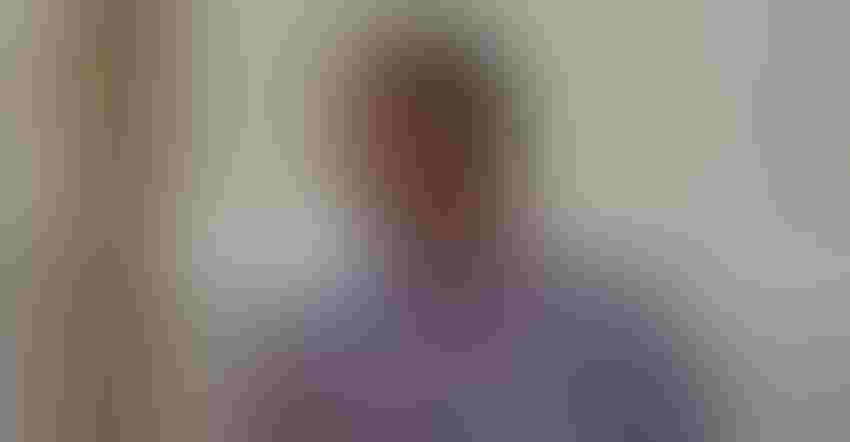 INTERNATIONALLY RECOGNIZED: Suat Irmak, professor in UNL's Department of Biological Systems Engineering, received the 2020 Holling Family teaching award.
Tyler Harris
Suat Irmak, Harold W. Eberhard distinguished professor in the University of Nebraska-Lincoln's Department of Biological Systems Engineering, received the UNL College of Engineering 2020 Holling Family Distinguished Teaching, Advising and Mentoring Award.
Irmak's success in advising and mentoring students in engineering comes from him having joy in helping others, enhancing their ability for critical thinking and implementing research projects based on sound scientific methods, interpreting research results and presenting them in professional society conferences, and publishing scientific findings in reputable refereed journals.
Irmak has received numerous awards and recognition from the American Society of Civil Engineers, Environmental and Water Resources Institute, NASA, USDA-NIFA, American Society of Agricultural and Biological Engineers and other professional societies for his research and education programs that had positive effects on the environment and contributed to the well-being of citizens.
Central Platte NRD selects scholarships recipients
The Central Platte Natural Resources District board of directors recently selected five recipients for the Ron Bishop-CPNRD College Scholarship Program.
The students selected are Amanda Fay of Grand Island, Jason Line of Miller, Myles Mendell of Gothenburg, Klint Gill of Cozad and Joshua Wiese of Shelton.  The students were selected based on their natural resources major and will receive $1,000 scholarships for the 2020-21 academic year. 
Soil Health Partnership welcomes Nebraska intern
This summer, the Soil Health Partnership welcomes Krystin Oborny, who is originally from Garland, Neb., to the staff as an intern. Throughout the summer, Oborny will assist with various SHP projects, as well as interfacing with National Corn Growers Association staff and farmers on a variety of programs.
Oborny will be a senior this fall at the University of Nebraska-Lincoln, where she is studying agriculture education with a minor in agricultural economics. Next spring, Oborny will be a student teaching in Humphrey, Neb., to pursue her goal of becoming an FFA advisor. Oborny grew up raising registered Black Angus cattle, corn and soybeans.
Over the course of her internship, Oborny will be working on a variety of projects, including helping out in Nebraska, Kansas and South Dakota alongside Keith Byerly, field manager for Kansas and Nebraska.
She also will connect with other National Corn Growers Association teams to learn about the ways NCGA is helping and promoting the work of farmers.
Extension dean, director announces retirement
Chuck Hibberd, Nebraska Extension dean and director, will retire June 30.
Hibberd spent seven years at the helm of Nebraska Extension. Under his leadership, Nebraska Extension, housed within the Institute of Agriculture and Natural Resources at the University of Nebraska-Lincoln, has moved toward a new way of thinking about the role of Extension, one that's less about providing answers to questions and more about working with farmers, ranchers, community leaders and families to learn from each other and solve problems together.
Hibberd's professional path started at UNL, where he received his bachelor's degree in animal science. He received his master's and doctorate degrees from Oklahoma State University, and upon graduation, he joined the faculty there, where his expertise was in beef cattle nutrition and management. Hibberd holds two patents from his work at Oklahoma State University.
He worked in Oklahoma for 12 years before moving to Scottsbluff to lead the Panhandle Research and Education Center. Among the most memorable projects Hibberd worked on was positioning western Nebraska as a hotbed for the production of chicory.
After nearly 13 years in Scottsbluff, Hibberd moved to Indiana, where he became the director for Purdue Extension. Five years later, when the Extension dean and director position opened at UNL, he returned to his home state, where he has spent the past seven-plus years.
Dave Varner, associate dean and director of Nebraska Extension, will serve as interim dean and director until a permanent replacement is found via a national search.
Varner began his Extension career with a college internship in 1986. Since then, he has served as an Extension assistant, educator, associate district director, and held interim director positions at the Southeast Research and Extension Center and the Eastern Nebraska Research and Extension Center, both located near Mead. He has served as associate dean and director since January 2017.
Subscribe to receive top agriculture news
Be informed daily with these free e-newsletters
You May Also Like
---