The Iowa Urban and Community Forestry Council recently recognized Robert Dodds, regional director for Iowa State University Extension and Outreach, as an Outstanding Professional for 2012. Dodds was presented the award at the 23rd Annual Urban and Community Forestry Awards Luncheon on April 2, 2013.
Robert Dodds has worked with ISU Extension for more than three decades, and as a regional director since 2009. For nearly 20 years Dodds has been on the air every Saturday with his popular radio show "Let's Get Growing." During the show he answers horticulture questions from the tri-state area.

FORESTRY WINNER: Iowa Department of Natural Resources Director Chuck Gipp (left) and Paul Tauke, Iowa State Forester (right), present Bob Dodds with his award during the recent 23rd Annual Urban and Community Forestry Awards Luncheon on April 2, 2013.
Dodds offers a variety of ISU Extension educational opportunities in southeast Iowa, including the Master Woodland Managers and Master Gardener programs. Dodds has also been a leader in community outreach and education; it is common to see him in schools throughout the year sharing his knowledge with elementary school children.
The council recognized Dodd as, "An outstanding example of Iowa's community forestry professionals for his work enhancing our forest resources. The decades that Dodds has labored to design projects and educate the public will benefit southeast Iowa for generations."
Animal Science graduate student honored with national award
Iowa State University student Nick Boddicker said it was an honor to be recognized by the National Swine Improvement Federation with its Lauren L. Christian Memorial Graduate Student Award. "I'm most proud of this because, by nominating me, my major professor Jack Dekkers considered me worthy of consideration for such an impressive award," he said.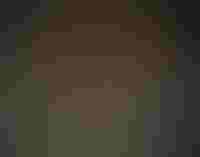 ANIMAL SCIENCE AWARD: National Swine Improvement Federation president Benny Mote (left) presents a plaque for the 2012 Lauren Christian Graduate Student Award to ISU animal science student Nick Boddicker. A Newhall native, Boddicker is a doctoral student in animal breeding and genetics, including the use of genetic traits as a means of improving animal health.
The Lauren L. Christian graduate student award is named for the first director of the Iowa Pork Industry Center at Iowa State and is presented annually to an outstanding graduate student whose research includes a swine genetic component. Recipients are selected by NSIF based on the scientific merit of their work and their commitment to the swine industry.~~~PAGE_BREAK_HERE~~~
Boddicker is a doctoral student in animal breeding and genetics, including the use of genetic traits as a means of improving animal health. His research focuses on porcine reproductive and respiratory syndrome, known as PRRS. Boddicker, a Newhall native, said receiving the award as an Iowa State student makes the experience even better.  "I was drawn to I SU for my bachelor's degree because of the quality of the animal science department, and it reinforced my decision to remain at ISU for my master's and doctoral programs," he said. "The experience I've had at Iowa State is second to none, and I'm grateful for all of the mentors, faculty, classmates and friends I've met here."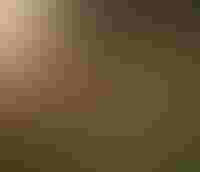 DISTINGUISHED SERVICE: Iowa State University animal science professor Ken Stalder is the 2012 recipient of the National Swine Improvement Federation's Charles Stanislaw Memorial Distinguished Service Award. It was presented by National Swine Improvement Federation president Benny Mote (left).
Boddicker plans to work for an animal breeding company after completing his degree. ISU has a strong record of being well represented by students who have received the Lauren Christian Memorial Graduate Student Award. Boddicker is the 11th such recipient since the award was first offered in 1993.
Iowa State Animal Science professor receives national award
"It's pretty cool to receive this award and be listed among many great people involved in swine breeding that have received this award previously. And yet, of all the awards I've received over the years, this is the most humbling," he said. "I am honored to be recognized, but I can't do what we do without the hard work and dedicated graduate students I've been fortunate enough to work with over the years. Just as I learned from my professors and mentors, I've been blessed with dedicated graduate students who help with projects. This award really is a tribute to the graduate students as well."~~~PAGE_BREAK_HERE~~~
This award recognizes individuals for their record of distinguished service to the pork industry through involvement in implementing, supervising and/or participating in performance testing programs. Nominations for the award are open to everyone involved in the pork industry.
Stalder is known nationally and internationally for service to swine industry
Stalder has been an animal science faculty member and Extension swine specialist at ISU for the past 10 years. During this time, his service to the swine industry through research, education and technology transfer has become known nationally and internationally. He strives to develop tools that are immediately applicable to the swine industry through teaching, Extension and research.
"The goal is really to improve the productivity and well-being of the animals and help the farmer be more productive, which leads to pork being a more competitive protein source for the consumer at the grocery store," he said.
Stalder helped develop a series of posters on feet and leg soundness that have been translated into eight different languages and found in barns from China to Japan to Denmark. He led the development of a spreadsheet tool to help producers determine the value of sow life in their operations. Along with his colleagues and graduate students, he's published 93 peer reviewed journal articles, seven book chapters, 17 peer reviewed Extension and conference proceedings papers, 65 conference proceedings papers, 115 research reports and 83 popular press articles, and presented more than 150 invited talks to audiences in the U.S. and throughout the world.
His affiliation with NSIF dates back 20 years, to his time in graduate school. He has served as the organization's president, in other leadership capacities and on several committees, and has worked to increase the organization's reach as well. "I thought it was important to have more involvement by breeding stock companies and worked to increase participation by those people, which included companies from throughout North America," Stalder said. "I also started a sponsorship program that helps support both NSIF's graduate student award and bringing in internationally renowned speakers for the NSIF conference and annual meeting."
Subscribe to receive top agriculture news
Be informed daily with these free e-newsletters
You May Also Like
---