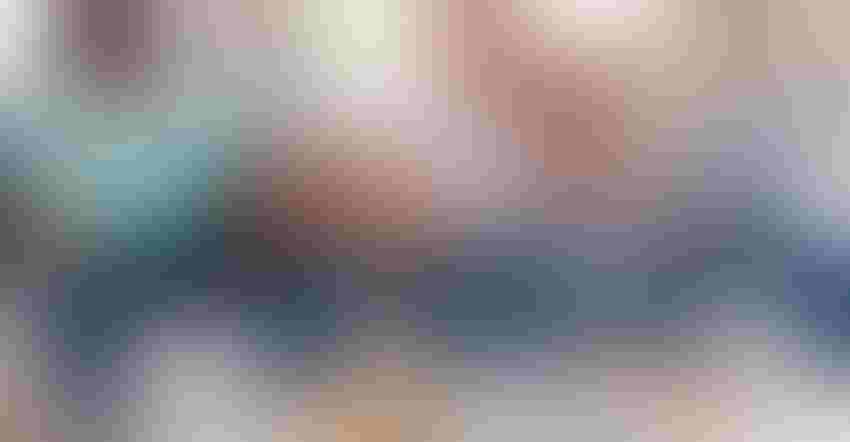 FOOD TRENDS: For the first time ever, teens are spending more money on food than clothing, according to Mike Lee, food designer and founder of Alpha Food Labs and The Future Market.
Wavebreakmedia Ltd/Getty Images
How people shop for food and the food they purchase are starting to change, and both will change dramatically during the next 25 years, according to Mike Lee.
Lee, a food designer and founder of Alpha Food Labs and The Future Market, spoke July 25 to a group of 250 dairy farmers and agriculturists at the inaugural Dairy Experience Forum in Bloomington, Minn. The event was hosted by the American Dairy Association of the Midwest.
How we produce, shop for and consume food are already changing, Lee said. He took the audience on a trip down memory lane.
"Remember when there were a few kinds of coffee on the market?" Lee asked. "Folgers, Hills Brothers and Maxwell House.
"Remember when there was only a handful of different beers on the market? Now there are hundreds of kinds of beers. Remember when everyone got their water from the tap?"
Smaller is big
Unlike 20 or 30 years ago, when big companies ruled, Lee pointed out that the vast majority of new food products on the market today are coming from small companies.
"Eighty-eight percent of the 800 items added to grocery stores in the past year or two have come from small companies," he said.
Trust and authenticity are key, Lee said. "Big food companies are connecting with small companies because small companies have connected with consumers," he explained. "You have got to start looking smaller."
According to Lee, the shifts in retail are putting the consumer in the driver's seat. And digital delivery and automation are chipping away at the traditional grocery store.
"The future market is more flexible," Lee said. "Seventy percent of consumers say they plan to buy groceries online. They order online and pick up at the store. Some are even having groceries delivered to their house. The idea of a grocery store is no longer contained within the walls of a single building."
Brick-and-mortar retail must be worth the trip, Lee said. "Grocery stores need to do something that can't be digitized."
21st century eaters want their food to be healthy and sustainable, and to taste good. Consumers are looking for an experience when they eat, Lee said. This is especially true among millennials.
"For the first time ever, teens are spending more money on food than clothing," he said.
What's motivating millennials to pursue what they perceive as better food?
"Food is a proxy for control, identity and community," Lee explained. "Food is part of their identity. They want to go on a journey when they eat food."
Dairy trends
Lee discussed trends in dairy foods.
"Fat is back," he said. "Whole-milk consumption is rising, while consumption of 2% and 1% and fat-free milk is down. People are eating butter, full-fat yogurt, ice cream, and organic, grass-fed dairy products and ultrafiltered milk."
Lee said there are few products as sustainable as dairy products, which resonate with today's consumers.
"The dairy industry is producing more milk today from 9 million cows than they produced from 26 million dairy cows in 1944," Lee said. "That is sustainable. But what does sustainable taste like? Food has to be both sustainable and delicious. Customization and control are driving health trends in food."
Food has shifted from being supply-driven to demand-driven, Lee said. He noted that a growing trend among consumers is to eat more vegetables and grains.
"Almost a third of Americans are flexitarians — they mostly eat vegetables, but they eat meat once in a while," he said. "The largest segment of the population choosing dairy-free beverages are millennials."
While trends are dictating a lot of the changes in people's eating habits, Lee said a significant amount of change is being driven by emotion.
"At the end of the day, food is a very emotional product," he said. "You sell food one bite at a time."
Subscribe to receive top agriculture news
Be informed daily with these free e-newsletters
You May Also Like
---