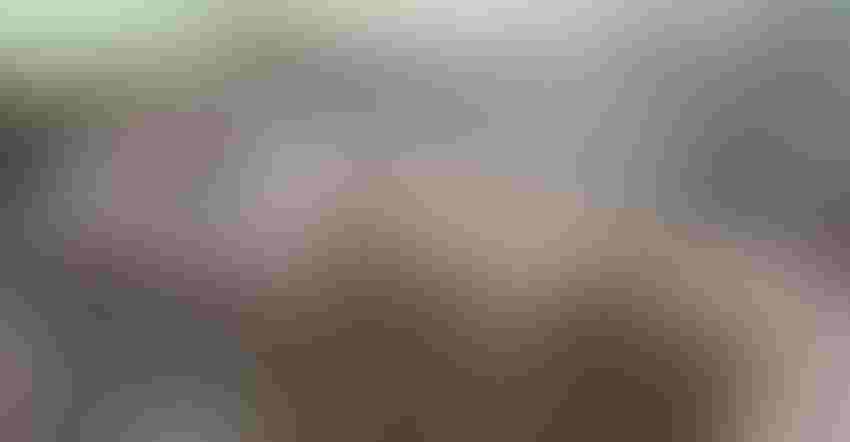 FEED COSTS AND PROFITS: Changing crop prices result in sharp impacts on potential costs to feed out hogs in the nearby months.
Courtesy of National Pork Board
Corn and soybean meal prices increased significantly recently in response to deteriorating crop conditions and the potential for strong exports of corn and soybeans during the 2020-21 marketing year. Feed prices are likely to be volatile through at least the first half of 2021.
Let's look at an example of finishing an early-weaned pig with a ration of corn, soybean meal, dried distillers grain and supplements. Corn prices represent averages for Indiana as reported by the USDA National Agricultural Statistics Service. Soybean meal and distillers grain prices were obtained from Feed Outlook. Information from Agricultural Prices was used to compute supplement prices. Future prices for corn and soybean meal in mid-November were used to project feed cost indexes through the second quarter of 2021. Feed cost indexes are reported on a closeout month basis.
The average corn price since January 2007 is $4.48 per bushel, and the average soybean meal price is $349 per ton. Though corn prices are expected to remain below the average since 2007, soybean prices are expected to be above the long-run average in the foreseeable future.
Feed cost indexes
Indexes were used to examine variability in feed costs. The latest full year of indexes, 2019, has an index of 100, so all indexes outside of this year are expressed in relative terms. Indexes since January 2007 have ranged from 64.8 in that month to 169 in December 2012. Indexes for the first 10 months of 2020 ranged from 93.2 in September to 101.6 in January, and averaged 99.1, similar to 2019.
Due to recent increases in corn and soybean meal prices, feed cost indexes are expected to increase from 96.1 in November to 108.4 next June. If feed price projections materialize, feed costs during the first six months of 2021 are expected to be about 6.5% above 2019 and 8.2% above 2020. The projected feed cost index for June would represent the highest feed cost index since November 2014.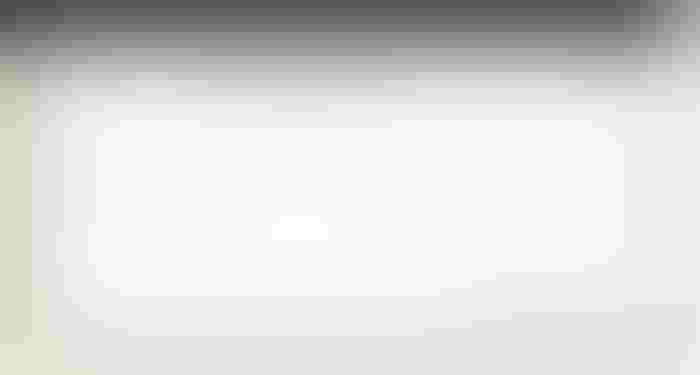 Feed costs are very sensitive to changes in corn and soybean meal prices. Regression analysis was used to examine the relationship between hog-finishing costs and corn and soybean meal prices. Each 10-cent increase in corn prices increases feed cost per hundredweight by 44 cents, and each $10 increase in soybean meal prices increases feed cost per hundredweight by 32 cents. Feed cost in October was about $29.75 per cwt. Feed cost is expected to range from $32 to $35 per cwt during the first six months of 2021.
Compare scenarios
Let's examine low and high price scenarios for corn and soybean meal. A corn price of $3.50 per bushel and a soybean price of $350 per ton yields a feed cost of $30.65 per cwt. In contrast, a corn price of $4.50 per bushel and a soybean meal price of $450 per ton would put feed cost at $38.25 per cwt.
With current projections, feed costs during the first six months of 2021 are expected to be about 8.2% above those experienced in 2020. Given the uncertainty pertaining to corn and soybean meal prices, it would be prudent to incorporate a relatively wide set of prices in swine-finishing feed cost budgets.
Langemeier is a Purdue University Extension agricultural economist and associate director of the Purdue Center for Commercial Agriculture. He writes from West Lafayette, Ind.
Subscribe to receive top agriculture news
Be informed daily with these free e-newsletters
You May Also Like
---