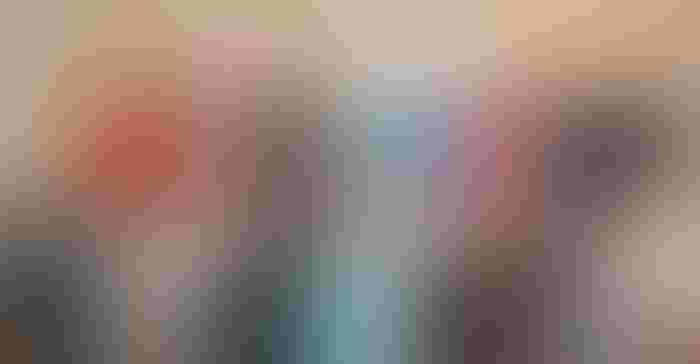 The Cultivating Master Farmers program recently graduated its Class of 2017, and welcomed the Class of 2019, with a special ceremony in Mahomet at the Farm Credit Illinois office.
Cultivating Master Farmers is a unique two-year mentoring program that connects a select group of young farmers with folks who have been through it all and are willing to share their sage advice: Prairie Farmer Master Farmers. The program was organized in 2005.
Class of 2017 graduates were recognized and awarded a special photo canvas, and the Class of 2019 was introduced to the group. Philip Nelson, 2000 Master Farmer from Seneca and former Illinois director of agriculture, spoke to the group in a keynote address.
"Every 17 seconds, a new high-tech product is brought to the marketplace, preceded by three that failed," Nelson said. "Be determined to succeed at what you start out to do. If you look at our industry and at this country, we have determined people."
He also shared perspective for the Illinois farmers, relative to global agriculture.
"We have our problems and challenges here at the state and federal level," Nelson shared with the group. "But people all over the world would like to trade places with you."
Following the recognition of the Class of 2017, the Class of 2019 went through orientation, including a session on recognizing personality types — both your own and others' — and how to use that knowledge in your farm business.
"It is important to have Master Farmer mentors, because they have been in our shoes," says Chad Bell, Class of 2017. "They were young and trying to get their feet on the ground at one time. Fast-forward and they have become excellent, well-respected farmers within their communities. Not everyone got to where they are today by taking the same path, so it is an excellent opportunity for us to learn what it takes."
The CMF program covers topics like financial management and succession planning. Speakers lead the discussions, but the real value is the one-on-one conversations between the young farmers and the Master Farmers.
"There were a lot of conversations outside of the meeting times that were just as valuable as those at the meetings," Bell adds. 
The CMF program is sponsored by Compeer Financial, Farm Credit Illinois, Growmark, Illinois Farm Bureau, Monsanto and Prairie Farmer.
Class of 2017
Young Farmers
Chad and Brittany Bell, Viola
Dave and Tara Bohm, Sheffield
Mike and Mandy Briggs, Fisher
Ben and Abby Briggs, Stonington
Alan Buckner, Martinsville
Luke and Jessica Crawford, Arenzville
Matthew DeSutter, Woodhull
Ethan Engele, Nashville
Jared and Lori Gregg, Cerro Gordo
Christopher and Karen Jones, Benson
Mike and Melissa Litchfield, Seymour
Brett and Krista Swanson, Oneida
Justin and Alison Weber, Geneseo
Master Farmers
Ron and Karen Bremmer, Pearl City
Bill and Sandy Christ, Metamora
Linnea and Joel Kooistra, Woodstock
Tim and Delreen Lenz, Strasburg
Dan and Mary Meinhart, Montrose
Russ and Marilyn Rosenboom, Clifton
Don and Karen Schrader, Waterloo
Tim and Roxy Seifert, Auburn
Jim and Luann Shaeffer, Dixon
Class of 2019
Young Farmers
Tony and Amber Baird, Martinsville
Brad and Hilary Boelens, Cambridge
Drew and Adrienne DeSutter, New Windsor
Stephen Grace, Urbana
Jeff and Katie Grady, Port Byron
Mitchell Hinds, Mount Pulaski
Kate Huffman, Kewanee
John and Megan Klemm, Waynesville
Donna and Cameron Klostermann, Sheffield
Jason and Laura Pitcher, Montrose
Jamin and Whitney Ringger, Gridley
Jason and Erin Watson, Villa Grove
Josh and Sarah Wurmnest, Sibley
Master Farmers
Ron and Karen Bremmer, Pearl City
Bill and Sandy Christ, Metamora
Reggie and Norma Jean Dowell, Greenview
Tracy and Beth Jones, Kirkland
Ron and Julie Lawfer, Kent
Tim and Delreen Lenz, Strasburg
Russ and Marilyn Rosenboom, Clifton
Tim and Roxy Seifert, Auburn
Jim and Luann Shaeffer, Dixon


About the Author(s)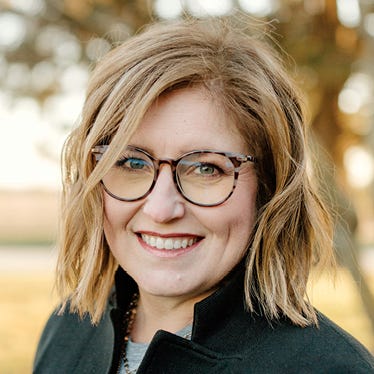 Senior Editor, Prairie Farmer, Farm Progress
Holly Spangler has covered Illinois agriculture for more than two decades, bringing meaningful production agriculture experience to the magazine's coverage. She currently serves as editor of Prairie Farmer magazine and Executive Editor for Farm Progress, managing editorial staff at six magazines throughout the eastern Corn Belt. She began her career with Prairie Farmer just before graduating from the University of Illinois in agricultural communications.
An award-winning writer and photographer, Holly is past president of the American Agricultural Editors Association. In 2015, she became only the 10th U.S. agricultural journalist to earn the Writer of Merit designation and is a five-time winner of the top writing award for editorial opinion in U.S. agriculture. She was named an AAEA Master Writer in 2005. In 2011, Holly was one of 10 recipients worldwide to receive the IFAJ-Alltech Young Leaders in Ag Journalism award. She currently serves on the Illinois Fairgrounds Foundation, the U of I Agricultural Communications Advisory committee, and is an advisory board member for the U of I College of ACES Research Station at Monmouth. Her work in agricultural media has been recognized by the Illinois Soybean Association, Illinois Corn, Illinois Council on Agricultural Education and MidAmerica Croplife Association.
Holly and her husband, John, farm in western Illinois where they raise corn, soybeans and beef cattle on 2,500 acres. Their operation includes 125 head of commercial cows in a cow/calf operation. The family farm includes John's parents and their three children.
Holly frequently speaks to a variety of groups and organizations, sharing the heart, soul and science of agriculture. She and her husband are active in state and local farm organizations. They serve with their local 4-H and FFA programs, their school district, and are active in their church's youth and music ministries.
Subscribe to receive top agriculture news
Be informed daily with these free e-newsletters
You May Also Like
---