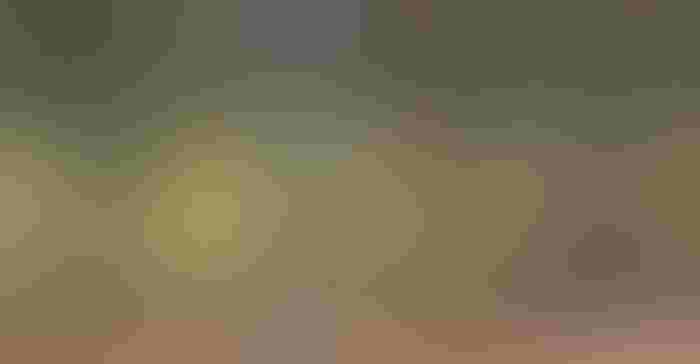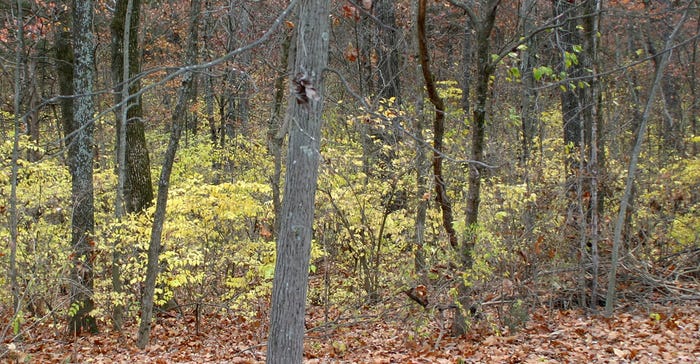 Bush honeysuckle is one of the greatest threats to our woodlands. It comes in with bird droppings, crowds out most other species, and is here to stay unless we intervene with some serious elbow grease.
Honeysuckle is not easy to eradicate and keep under control, especially when it is mature and heavily infesting the woods. It produces branches 3 to 5 inches thick, can grow 10 to 15 feet tall, and eventually covers every square foot of woodland within reach. You can't even walk through the woods when bush honeysuckle has taken hold.
Management for fewer acres
Owners of small properties can control bush honeysuckle by hand, digging up the roots of medium-sized shrubs with a mattock or shovel. This is called root docking.
Small saplings, with stems a half-inch thick or smaller in diameter, can be pulled by hand when the soil is moist. This makes for easy scouting once you get the big ones out of the way. But keep in mind that scouting needs to happen every year to keep them out.
A great time to scout for honeysuckle is in the late fall when the leaves turn yellow. They stand out like fancy diamonds on a sandbar. Note, however, that root docking often disturbs soil, which can lead to erosion and encourage the germination of bush honeysuckle seeds in the soil, along with the seeds of other invasives.
Bring in grazers
Property owners with more land may have a greater challenge. One Missouri city is having success controlling honeysuckle using goats. These browsing animals love eating honeysuckle and can even devour good-sized shrubs.
Follow-up is recommended to remove large branches that may remain and any resprouting foliage. Keep in mind that once the mature plants are gone, new seedlings continue to appear, so scouting annually is a must. Be aware, however, that goats will eat just about any plant, including desirable natives.
Commercially, heavy infestations of large, mature honeysuckle across acres are removed using a forestry mower and heavy-duty skid steer. This process makes short work of grinding large honeysuckle shrubs to shreds, although it is expensive.
Follow up with targeted applications of glyphosate herbicide to the resprouting foliage during the growing season. Mechanical removal of honeysuckle without glyphosate treatment is often a wasted effort.
Judicial application of glyphosate on cut stems or stumps or on resprouting foliage the following spring can greatly benefit native vegetation restoration efforts. Always read and follow herbicide label directions.
Consider tree removal
Large-scale woodland restorations also may involve thinning native canopy trees.
Determine which tree species are in greatest abundance and start removing some of them in winter. Typically, native elm, boxelder, shingle oak, white and green ash are in abundance.
You may need to remove 20% to 30% of the canopy trees to open up the woodlands enough for better airflow, increased sunlight, and stronger growth of perennials and grasses, all of which will encourage fewer honeysuckle shrubs in the future —  especially if you scout for new seedlings annually and conduct a prescribed burn.
Seek out a qualified restoration contractor in the Grow Native! resource guide.
Happy honeysuckle plucking!
Woodbury was the horticulturist at Shaw Nature Reserve for 30 years. He continues to work on contract for the reserve to carry out native landscaping education, and operates Cacalia: Native Garden Design and Wilding.
Subscribe to receive top agriculture news
Be informed daily with these free e-newsletters
You May Also Like
---