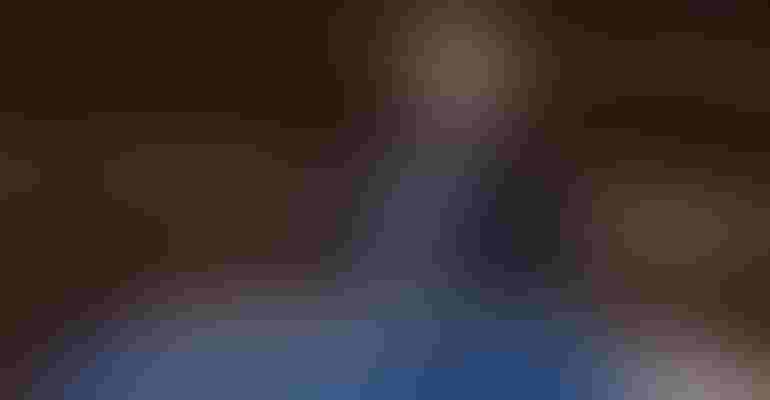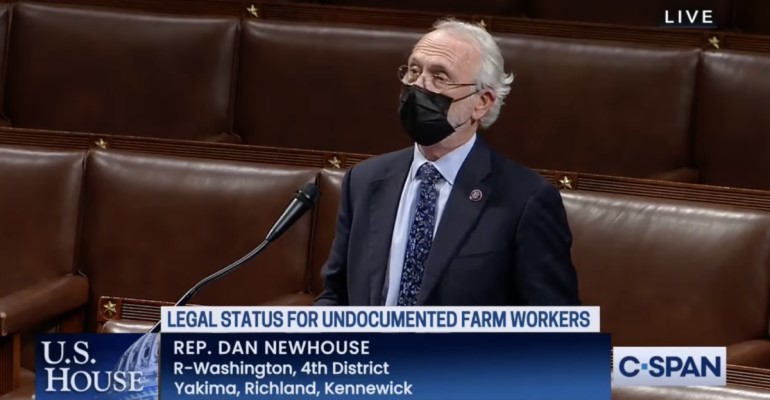 In one of the first widely bipartisan votes of the new Congress, the House advanced the Farm Workforce Modernization Act, H.R. 1603, by a vote of 247-174 on Thursday evening. Rep. Newhouse, R-Wash., alongside Rep. Zoe Lofgren, D-Calif., shepherded the legislation which ensures a solution to what many say is the most vexing problem for the ag industry: a stable and legal workforce.
"In the first two and a half months of 2021, illegal immigration has reached a crisis point," Newhouse says. "In order to maintain the rule of law and keep criminals out of our country, Congress must continue working to enhance our border security. One way to enhance our border security is the Farm Workforce Modernization Act, which is the bipartisan, targeted labor solution our agriculture industry needs."
"It's not easy to find common ground, even when we share common goals," Lofgren says. "We have to get this compromise bill over the finish line this time." She adds it is a compromise bill and doesn't have everything everyone wanted.
The Farm Workforce Modernization Act (view a 2-page summary) provides a path to legal status for farmworkers and updates and streamlines the H-2A temporary worker visa program while ensuring fair wages and working conditions for all workers, explains Lofgren. For ag employers the H-2A streamline adjustments make it simpler to find and hire qualified employees.
The bill now heads to the Senate where there is interest on both sides of the aisle to perfect the legislation and send it to the president's desk for signature. Lofgren and Newhouse recognized their work doesn't stop with the advancement in the House and offered hope that members on both sides of the aisle in the Senate could pick up where the House left off.
"I think this passage that we just saw truly is a signal to the Senate, but also to our farmers and ranchers, that we're ready for real reform," Newhouse says, adding the work must continue with the Senate in order to deliver historic and meaningful reforms for American agriculture.
U.S. Senators Michael Bennet, D-Colo., and Mike Crapo, R-Idaho, issued a joint statement saying the bill is an important step in providing certainty to the ag industry. "We will work together to introduce companion legislation in the U.S. Senate that appropriately addresses the needs of both the industry and the farmworkers that uphold it," they say.
Related: Ag labor solution offered in the House
Newhouse says he's hopeful and optimistic the Senate will take up the compromise bill brokered between Democrats and Republicans and build upon its important components, taking advantage of the multi-year effort with stakeholders in crafting the legislation.
House Agriculture Committee Ranking Member Glenn "GT" Thompson provided a roadmap for further improvements to the House measure while supporting the advancement of ag workforce reform efforts toward a solution. He says the bill is a step in the right direction, and he voted yes on the bill.
"But to be clear, the bill is imperfect and must be improved before becoming law," Thompson says.
Thompson filed an amendment, although not made in order and accepted, that would have addressed what he saw as deficiencies in the bill. His amendment was endorsed by the American Farm Bureau Federation. "I hope that amendment will serve as a starting point in the Senate for necessary improvements," he said on the House floor ahead of the vote.
What's in the bill
The bill establishes a program for agricultural workers in the United States (and their spouses and minor children) to earn legal status through continued agricultural employment. Specifically, it provides a process for farm workers to seek Certified Agricultural Worker (CAW) status—a temporary status for those who have worked at least 180 days in agriculture over the last 2 years. CAW status can be renewed indefinitely with continued farm work (at least 100 days per year).
Long-term workers who want to stay can earn a path to a green card by paying a $1,000 fine and engaging in additional agricultural work. Workers with 10 years of agricultural work prior to the date of enactment must complete four additional years of such work. Workers with less than 10 years of agricultural work prior to the date of enactment must complete eight additional years of such work.
Under the FWMA a worker is required to perform 575 hours or 100 days of labor in each year for 5 years to be eligible to renew a CAW visa. In the bill a "workday" is defined as 5.75 hours of labor. Thompson's amendment would extend the period required to work in agriculture to 800 hours or 140 days to ensure the primary occupation of the worker is agricultural labor.
Thompson's amendment would also simplify the wage methodology in the FWMA and ensure farmers can remain competitive in the marketplace, AFBF says in its letter of support to House leadership.
A major win regarding H-2A reforms allows for access to the program for industry with year-round labor needs such as the dairy and livestock sectors. The bill limits the number of these 3-year visas to 20,000 per year and further divides these visas by allocating 50% to dairy specifically. Thompson's amendment seeks to remove the caps on the H-2A visas to ensure all of agriculture can utilize guestworker visas to meet their employment needs.
It also allows the year-round H-2A cap to increase or decrease annually thereafter based on labor metrics or increase based on an emergency determination of a significant labor shortage, and providing the Secretary of Labor and Secretary of Agriculture authority to determine whether to establish a numerical cap after 10 years.
The FWMA stipulates that E-Verify applies to employers (in phases based on size of employer) beginning 6 months after establishment of a CAW visa program. Thompson's amendment provides flexibility for the secretary of homeland security, in consultation with the secretary of agriculture, to delay the implementation of E-Verify by up to 6 months if the secretary determines that more time is needed to process pending visa applications for agricultural labor (both CAW and H-2A).
Building support
The bill gained the support of over 250 agriculture groups, Americans for Prosperity, the National Association of State Departments of Agriculture and the National Association of Counties.
In a letter NASDA sent to the U.S. House of Representatives, its CEO Barb Glenn shared that in less than nine years, 5.35 million jobs will be available in the agriculture and food sectors.
 
"Understanding the demand for labor across the U.S. food system, NASDA will continue to advocate for support of the Farm Workforce Modernization Act, the H-2A program and renewable visas for agricultural workers, along with other programs that address workforce challenges," Glenn says.
In the letter from the agricultural groups, they note, "While the bill does include some provisions concerning to the agricultural community, we are committed to working together throughout the legislative process to address these issues."
Related: Political environment may be right for ag immigration reform
Chuck Conner, president and CEO of the National Council of Farmer Cooperatives, says the bill gives hope that perhaps the largest challenge facing American agriculture – which is labor availability – as well as farmworker status will finally get fixed. "It is far past time," Conner says during a call with Lofgren and Newhouse.
In a separate statement, Conner notes: "While NCFC and its members have concerns with some provisions of the FWMA, the bill provides an excellent starting point for the Senate to begin work on the issue. We look forward to working with the Senate to ensure that their legislation achieves our key objectives: addressing both the current and future needs of agricultural employers; ensuring that programs work for all types of producers; and providing certainty for both farmers and farmworkers moving forward." 
National Milk Producers Federation President and CEO Jim Mulhern says, "Nothing gets done if we cannot move forward. The broad industry and bipartisan support for passing FWMA in the House demonstrates the acute need for ag labor reform this Congress and illustrates that consensus can be achieved."
During the call hosted by legislators, Mulhern says, "All of us in agriculture know how essential our workforce is," adding during the pandemic there was no disruption. The system has worked because of those workers. Most of milk in this country comes from farms that employ immigrant labor, and "we know many of those are undocumented," Mulhern states.
"It is time we bring them out of the shadows," Mulhern says. Getting dairy into the H-2A program for permanent labor is critical.
Mulhern welcomed the roadmap offered by Thompson in addressing some of the concerns and called on the Senate to enact is own ag reform measures. "On that note, more work will need to be done for ag labor solutions to become law," Mulhern says.
About the Author(s)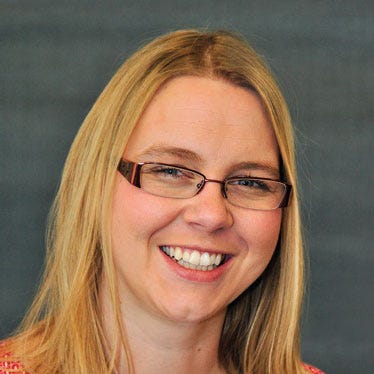 Policy editor, Farm Futures
Jacqui Fatka grew up on a diversified livestock and grain farm in southwest Iowa and graduated from Iowa State University with a bachelor's degree in journalism and mass communications, with a minor in agriculture education, in 2003. She's been writing for agricultural audiences ever since. In college, she interned with Wallaces Farmer and cultivated her love of ag policy during an internship with the Iowa Pork Producers Association, working in Sen. Chuck Grassley's Capitol Hill press office. In 2003, she started full time for Farm Progress companies' state and regional publications as the e-content editor, and became Farm Futures' policy editor in 2004. A few years later, she began covering grain and biofuels markets for the weekly newspaper Feedstuffs. As the current policy editor for Farm Progress, she covers the ongoing developments in ag policy, trade, regulations and court rulings. Fatka also serves as the interim executive secretary-treasurer for the North American Agricultural Journalists. She lives on a small acreage in central Ohio with her husband and three children.
Subscribe to receive top agriculture news
Be informed daily with these free e-newsletters
You May Also Like
---