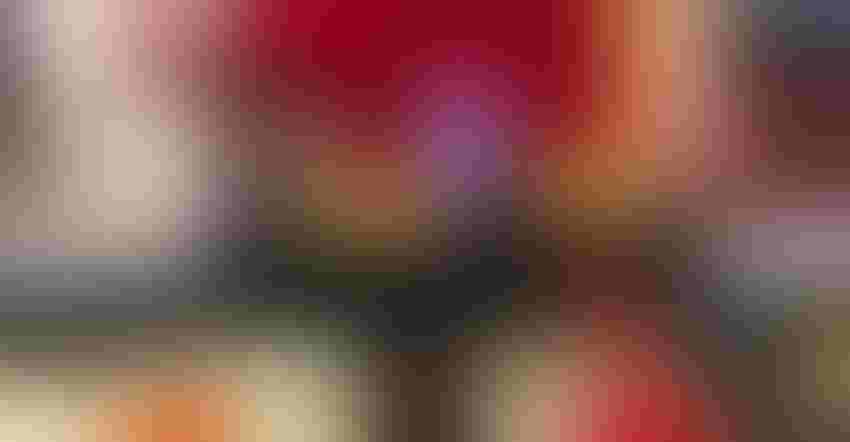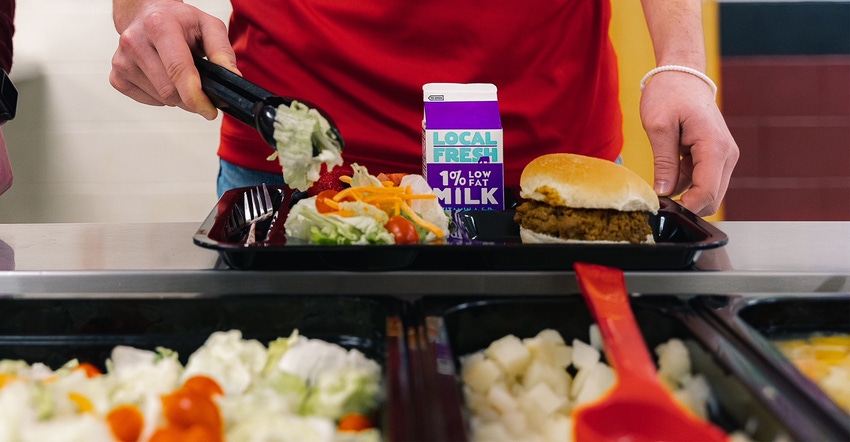 BEEF POWER: Putting beef on the school menu takes extra effort on the part of those involved in the school lunch programs, as well as local farmers and ranchers.
courtesy of Mo Beef Kids
There is a big banner hanging on the gymnasium wall at Thayer Central High School — home of the Titans — in Hebron, Neb.
It doesn't tout student-athletes, but instead it recognizes cattle producers and contributors to the Titan Beef Boosters — a group of farmers, beef enthusiasts and school supporters who have contributed in a big way to get locally raised beef into the school lunchroom and onto students' plates.
Thayer Central wasn't the first school in Nebraska to begin a "beef in the school" program. That idea started at Bayard well over a decade ago. It is one of many similar success stories for a program that continues to gain admirers.
"At the time, we felt beef was getting a bum rap in school lunches," says Gregg Wiedel, Nebraska Beef Council director. Wiedel, of Hebron, helped found the Titan Beef Boosters with Rob Marsh.
Working together, they thought that serving high-quality, home-raised beef in the local school lunch program would serve several purposes, including helping students learn how great-tasting and nutritious Nebraska beef is, and how it is raised on farms and ranches in their own community.
Overcoming obstacles
One obstacle to their efforts was having enough freezer space to store the processed beef being donated to the school. The school did not have enough space, so local grocer Steve Anderson allowed the Beef Boosters to store beef in his freezers.
As things got going, Wiedel says their efforts started gaining attention. "At that time, I was a member of the Nebraska Cattlemen Farmer Stockmen committee," he says. "During their midyear convention, I brought up the topic and told the committee what we were thinking about doing. Others agreed that it was a good idea. In order for others to learn how to do the same thing in their own communities, Nebraska Cattlemen put guidelines on their website."
When the group had a kickoff day with the first donated beef being served to students, a grandmother of one of the students attended the event. "She stood there in the cafeteria and told us that the kids didn't throw any of the beef away," Wiedel says. "We had hamburgers because everyone likes a good hamburger. She told us that we might be on to something."
Since the folks at Thayer Central and Bayard started their beef programs, the idea has grown. "Some schools only serve their home-raised beef a few times a year," Wiedel says. "Some schools raffle off steaks left over after processing at a ballgame and use the proceeds to support the program. Overall, there are around 100 school districts in Nebraska using some form of this program."
Teaching and eating
From the beginning, the education aspect has been a crucial component. "At the beginning, producers would go to school to talk about beef," Wiedel says. "They would tell the benefits of beef and about all of the different everyday items, besides meat, that come from beef."
Since Thayer Central now has a new FFA chapter, those FFA members have taken over the beef educational duties with students.
The educational aspect of the Mo Beef Kids program in Missouri is also central to the program mission, says Luella Gregory, Mo Beef Kids director.
"The program started in 2017 with a pilot kickoff in Mount Vernon, Mo., in cattle country," Gregory says. "Since, we have grown to include over 50 schools with an additional 50 in queue to begin the program in the next school year."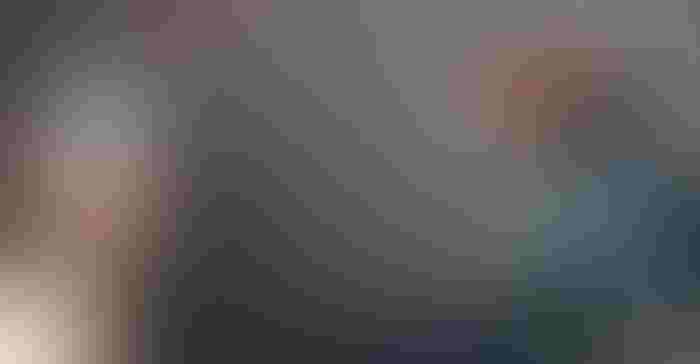 Missouri farmers and ranchers involved in the program believe it is important to share the story of beef in the classroom to ensure students understand the nutritional benefits of beef and become lifelong beef consumers, Gregory notes.
"Farmers and ranchers have a wonderful story to tell," she says. "In our three-part 'Pasture to Plate' series, students learn about beef's journey from the pasture to the plate, to include what happens on and off the farm, beef byproducts and all things associated with beef on the plate — including cooking methods, beef cuts and essential nutrients provided by beef."
The educational component of the program brings the cafeteria experience full circle, Gregory says. "Students of all ages enjoy beef, make the connection to farm families through cafeteria posters, and then learn more about the process of how beef gets on their plate."
The program in Missouri is supported by the Missouri Beef Checkoff in cooperation with the Missouri Department of Agriculture. "It is community-led and supported, which underscores our mission and celebrates agriculture in our backyards and beyond," Gregory adds.
In Nebraska, beef in the school is only the beginning. "In areas where pork production is prevalent, pork producers are bringing in sausage for breakfast at school cafeterias," Wiedel says. "At our school, we also have a local produce farmer who donates extra lettuce, carrots and other produce that he has an abundance of to the school lunch program."
Wiedel believes that everyone in the community has realized that students need good nutrition to stay more alert in school, so the support has been there.
"Students look up at the Titan Beef Boosters banner on the gymnasium wall and see their parents, grandparents and neighbors listed on the poster supporting the program," Wiedel says. "And we are always adding new, young producers to that list, because they want to be part of the effort."
Learn more about beef in the school in Nebraska at nebeef.org, and Mo Beef Kids in Missouri at mobeefkids.com.
About the Author(s)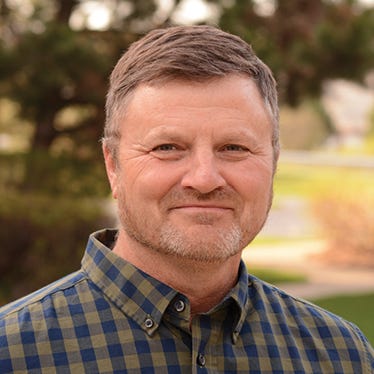 Curt Arens began writing about Nebraska's farm families when he was in high school. Before joining Farm Progress as a field editor in April 2010, he had worked as a freelance farm writer for 27 years, first for newspapers and then for farm magazines, including Nebraska Farmer.
His real full-time career, however, during that same period was farming his family's fourth generation land in northeast Nebraska. He also operated his Christmas tree farm and grew black oil sunflowers for wild birdseed. Curt continues to raise corn, soybeans and alfalfa and runs a cow-calf herd.
Curt and his wife Donna have four children, Lauren, Taylor, Zachary and Benjamin. They are active in their church and St. Rose School in Crofton, where Donna teaches and their children attend classes.
Previously, the 1986 University of Nebraska animal science graduate wrote a weekly rural life column, developed a farm radio program and wrote books about farm direct marketing and farmers markets. He received media honors from the Nebraska Forest Service, Center for Rural Affairs and Northeast Nebraska Experimental Farm Association.
He wrote about the spiritual side of farming in his 2008 book, "Down to Earth: Celebrating a Blessed Life on the Land," garnering a Catholic Press Association award.
Subscribe to receive top agriculture news
Be informed daily with these free e-newsletters
You May Also Like
---