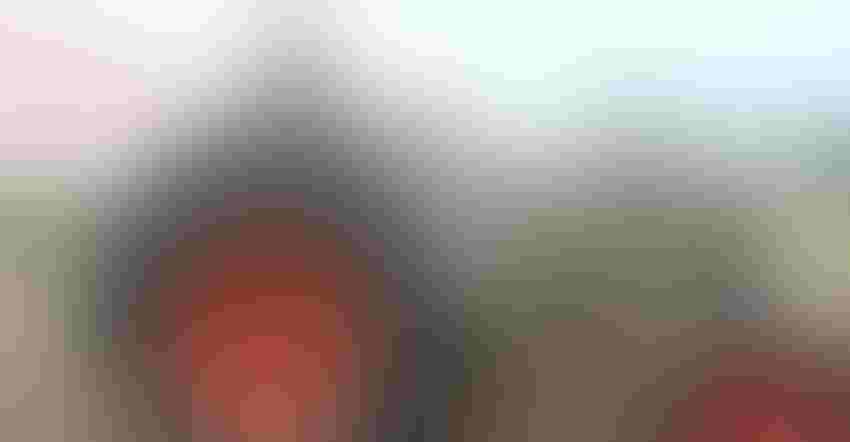 SHOW READY: In addition to this Fordson F, Tracy Hays has four other Fordson tractors: three from 1926 and a 1937 model made in England.
Harlen Persinger
Tracy Hays' great-grandfather bought a 1926 model F Fordson tractor from an Augusta, Wis., farmer at the end of World War II. He did tillage and plowing chores for many years on his own farm on County Road D near Fall Creek, Wis.
"In 1970, he sold the tractor to his son, George, my grandfather, so he could return to Yugoslavia to see his family," Tracy says. "Grandpa George always said that you had to crank and crank to start the Fordson. But somehow, he always managed to get all of his Fordson tractors running with one turn on the crank."
After George died, his son Darrell owned the tractor for four years. It mostly sat in the garage during this time until Tracy became the owner of the F in 2009. The only maintenance needed at that time was new plugs and points.
History of Ford tractors
Originally, Fordson was a brand name for tractors and trucks. When shareholders in the Ford Motor Co. had no interest in tractor production, Henry Ford started an independent company for building tractors named Henry Ford & Son.
The Fordson tractor went into mass production in 1917 and debuted for sale on Oct. 8 of that year for $75. It took 30 hours and 40 minutes to connect the raw materials, and 4,000 parts were used in the tractor assembly.
Between 1918 and 1922, the Fordson was like the Ford Model T. It captured the public's imagination and widely popularized the machine, with a desirable design, an affordable price, a widespread dealer network and production capacity for large numbers. Ford was the only automotive firm to sell cars, trucks and tractors simultaneously from 1917 to 1928.
The machine could be sold at a much lower price, making it affordable for the average farmer. Just as Henry Ford had brought the car to the middle class through assembly line production, the tractor was now within reach. However, in 1954 the Fordson name was dropped, and all tractors were simply badged as Fords in both the United Kingdom and the U.S.
Features included three forward and one reverse gear, 4x2 two-wheel-drive chassis, 15-quart oil capacity, 20-hp engine, a rating of 22.28 hp on the belt, 10 hp on the drawbar, 20 PTO claimed, and either a Ford 4.1-liter, four-cylinder, distillate liquid-cooled engine or a Hercules 4.1-liter cylinder engine.
Tracy has four other Fordson tractors: three from 1926 and a 1937 model made in England. He also has a 1927 McCormick Deering, a 1936 A John Deere, a 1941 H John Deere, a 1945 Case SC and a 1954 50 John Deere.
"The Fordson F is my favorite tractor," he says. "It always starts and runs like new. As a member of the Chippewa Valley Antique Engine and Model Club, I always take it to shows and just have fun talking with other folks and showing them the machine. As the proud owner of the F, I feel fortunate to have this tractor, and will always strive to keep it in the family."
Persinger writes from Milwaukee. To have your favorite tractor featured, email or send in a photo of yourself with your tractor, along with a 300-word write-up about the tractor, to: [email protected] or Wisconsin Agriculturist, P.O. Box 236, Brandon, WI 53919.
Subscribe to receive top agriculture news
Be informed daily with these free e-newsletters
You May Also Like
---